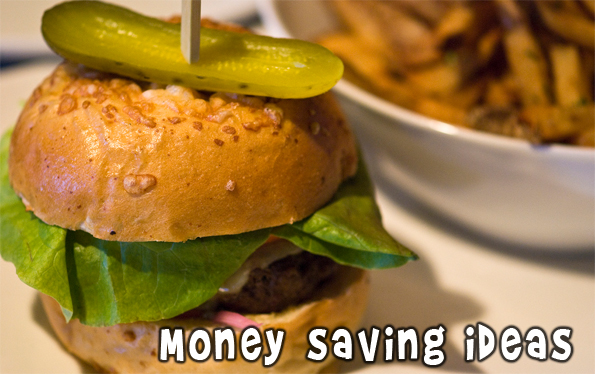 Bargainmooser Crafty501 is a real money-saving Mooser. I was recently chatting to her about some money-saving ideas that she uses in her home, and quite a few different points came up. I've decided to write them all down in a quick article for our money-saving category. There's no general theme here, but some random ideas that you all might be interested in reading. Here goes, over to Crafty!
Here are a few things I do to save money.
Laundry samples
If you go on any vacation - especially when you have children, you may need to find someplace to do laundry while you are away.  The small packages of laundry detergent they sell at laundromats are really pricey.  I always send for the free samples whenever they're available - usually Gain, or Purex. I put them in a ziploc bag and stash it in a suitcase.  The samples are made for one load and are perfect for travelling.
I also keep all the samples from pain relievers and allergy tablets. Again, I put them in a ziploc bag and pop them in my suitcase. Perfect for travelling, and they take up very little room.
Make your own bread crumbs or croutons
I break bread crusts into small pieces and put them in a pan to let them dry out.  Anytime I have used the oven - after it's turned off, I just pop the bread into the oven so it dries out further.  Once I have the pan filled, I put a handful at a time into my blender and turn it into crumbs.  I keep the crumbs in an air tight container.  I am always using bread crumbs for coating chicken or meat, or adding to ground beef.
You can make croutons the same way, just cut the bread into small squares and let it dry out.  You can melt some margarine with a bit of garlic and then sautée the cubes once they are dried out - then let them dry again - it's a great topping for salads.
Fruit & Veg storage
At this time of the year - just about everyone is giving away  zucchini.  Instead of baking up batches of zucchini bread, or muffins, shred the zucchini in the amount you need for a recipe and then bag it and freeze it until you have time to do some baking.
If you can get a great deal on apples and want to fill the freezer with lots of pies but only have one or two pie plates, don't go out and spend money on more pie plates.  Line a pie plate with plastic wrap.  Prepare your apples and mix them with sugar and cinnamon, then pile them (uncooked) into the pie plate and put them in the freezer. A couple of hours later, just lift the plastic wrap out of the pie plate, wrap it up, label it, and pop it back into the freezer.  When you want a pie, just prepare your pastry! Put one of the frozen apple forms into the pie shell, top with more pastry and put it into your oven.  You will need to add more time for baking as the apples are frozen.
Make your own hamburgers
Watch for sales on ground beef or buy the family size pack for even more savings. Mix the ground beef with the bread crumbs you have made, add some seasonings (I just add a bit of garlic salt, seasoning salt and add onions).  You can make the patties as big or small as you want.  Shape them to desired size, put them on a cookie sheet and pop them into the freezer.  Once frozen, use a spatula to life them off the cookie sheet, and bag them individually, then put them into a larger freezer bag.  Whenever you are short on time, or have forgotten to take something out for dinner, just grab the number of beef patties needed and cook them up.  This is much cheaper than buying the pre-packaged patties, and a whole lot tastier too.
Have you any little tips for money-saving in the home?
(Image credit: madlyinlovewithlife)