If there's one thing every Canadian should probably have in their hall closet, it's a Columbia jacket or two. Whether you opt for one of their waterproof shells or a warm and cozy winter coat, there's no denying that they make some of the best and most affordable outerwear around. I mean, Canada Goose, who?
And while I'd definitely say Columbia products run on the cheaper side compared to other sporting brands, it doesn't hurt to save money whenever you can. Twice a year, Columbia holds massive clearance events known as their Summer Sale and Winter Sale, when you can score some pretty incredible deals.
But what happens in the time between those events? Well, that's where we come in. Columbia often holds smaller sales whenever there's a holiday weekend or other celebration (like Father's Day and Cyber Monday), and we decided to compile a list of all the deals they tend to run throughout the year.
In this sale calendar, you'll find the scoop on all those events, as well as a few tips and tricks for saving money on Columbia products – especially those sought-after jackets. So what are you waiting for?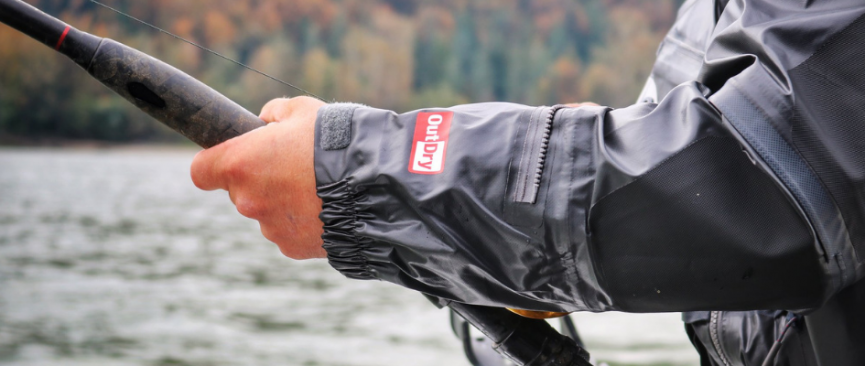 Tips for saving money at Columbia
Of course, one of the best ways to save money anywhere is to only shop during sales. But since that always isn't possible (especially when the kids outgrow their clothes and shoes every few months), you have to find other ways to stretch your dollar. And while Columbia promo codes are rare, I still have a few tricks up my sleeve. So before you shop, check these out and see if any work for you!
1. Check out their sale section

I mean, duh. This is the case for Columbia and every other store with a clearance section, but you'll always be able to save money if you buy sale items instead of things that are regular-price. While most of what they sell is seasonal, you should be able to find sandals, thermal layers, jackets and boots marked down no matter when you shop – and there are usually hundreds of different products on sale at any given time.
2. Sign up for the Columbia email newsletter
I don't always recommend signing up for email newsletters, because some stores can get a little spammy. As much as you love a certain brand, you might not want to hear from them every single morning. However, signing up for emails from Columbia isn't a terrible idea. They'll let you know as soon as a new sale is coming, and then you can start to scope out items you want. Just register for an account online to join.
3. Opt for standard shipping
Columbia occasionally runs delivery promotions, but otherwise, they charge a flat-rate shipping fee for all Canadian orders. Standard shipping is an extra $7, and express will cost you an additional $18. So unless you need something immediately, why pay more? That $7 fee won't go up no matter how many products you buy, so you might as well do all your shopping in one go or combine your order with a friend to save.
4. Exchange or return anything you don't love
Lucky for us, Columbia has a pretty comprehensive return policy. If you accidentally order the wrong size or buy something you don't really need, you can return any item within 60 days of your purchase. Any apparel you return must be unworn and have the tags still attached, and footwear needs to be unworn and in the original boxes. More information about returns (including where to send them) is available online.
5. Don't forget about their warranty policies
Columbia outerwear and equipment have a limited lifetime warranty, and other products are covered for one year. If you bought an item in a store and it's still covered by the warranty, staff there should be able to help you. But if you have questions about something you purchased online, you should email Columbia.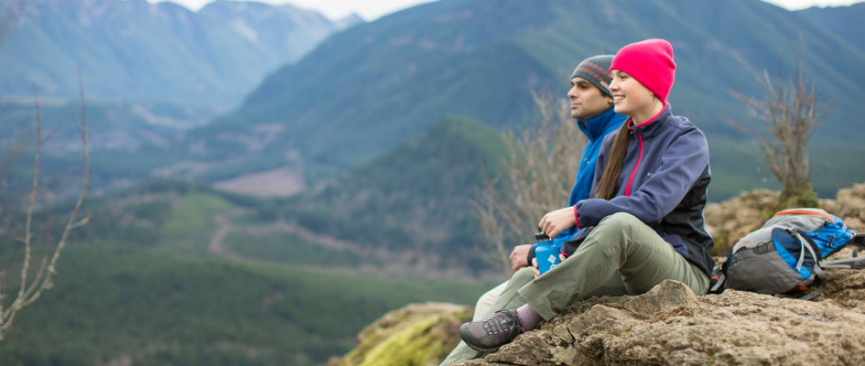 How to find Columbia jackets on sale
Columbia Sportswear isn't just a store. It's also a brand that people across Canada (and the world) know and love. So while you can pick things up directly from their website, you can also find Columbia products at sporting goods outlets – including Sport Chek and MEC – and department stores like Hudson's Bay.
That means you can often find Columbia jackets, shoes and clothes marked down as part of those stores' sale events. Even if the specific product you're after isn't on sale or even in stock at Columbia, you could track it down at one of these other places. And there are almost always Columbia products on sale at Mark's.
So whenever Bay Days, an anniversary sale or some other clearance event pops up at ones of these stores, I'd filter everything that's marked down by brand. That way, you'll know if anything from Columbia is included! And if you do spot something you love, I'd run it through Google before you click "buy" to just make sure it isn't available anywhere else for a lower price. I promise, it'll be worth the extra effort.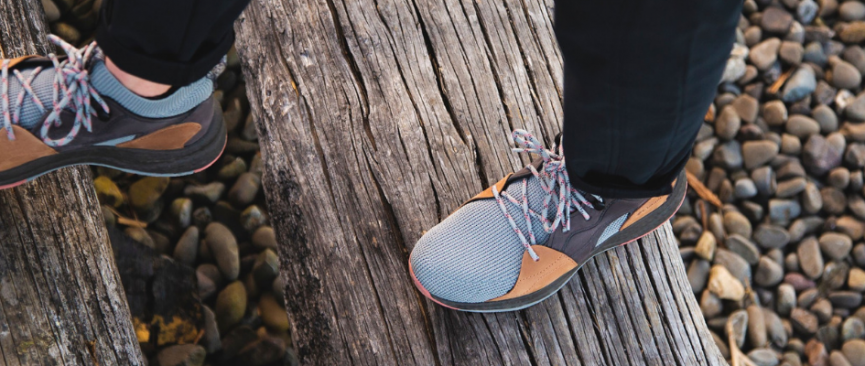 Every major sale at Columbia Sportswear
I'll let you in on a little secret. In Canada, at least, Columbia seems to hold some kind of deal every single time there's a long weekend or national holiday. Some might be as simple as markdowns here or there, but others are massive clearance events that can end up lasting for weeks at a time.
What you'll see here isn't an exhaustive list of every single sale that happens throughout the year at Columbia. Honestly, that would take me ages to write, and you'd probably get bored partway through anyway. So I just stuck to the big ones that seem to happen every year. These are the ones you really don't want to miss – but if you're just hoping for a deal, I'd always check the Columbia website during the holidays.
The Columbia Winter Sale

Columbia usually kicks off a new calendar year with their Winter Sale. In most cases, it's a continuation of their Boxing Day deals, and this is when you can score MASSIVE discounts on winter essentials. I'm talking about jackets, snow pants, boots, toques, gloves and neck warmers for up to 50% off! The Columbia Winter Sale usually begins sometime in January and often runs for a few weeks until mid-February.
The Columbia Father's Day Sale

It might be too late to pick up a gift for your dad during the Columbia Father's Day Sale, but maybe he'll take an IOU. After all, this event usually runs for the week leading up to Father's Day, and it's often when you can find men's styles (as well as things for women and kids) at around 25% off.
The Columbia Summer Sale

This is basically like their Winter Sale ... but it happens in the summer. During the event, select gear is often up to 50% off, and that includes things like raincoats, sandals and those famous hats. It can sometimes run for a few weeks, but it's always best to shop early. And trust me, this is one you don't want to miss!
The Columbia Thanksgiving Sale

Black Friday is probably the most famous "Thanksgiving" sale out there, but Columbia doesn't hold back when the Canadian version comes around. In 2019, they offered select items for 25% off, and I'm crossing my fingers and hoping we'll see something similar next year! Plus, you'll usually be able to score free delivery.
The Columbia Black Friday Sale
This is when the magic really happens at Columbia. Their Black Friday Sale is HUGE and usually means you'll see jackets, clothing and accessories for anywhere from 25% to 50% off. In previous years, they've also had footwear for 20% to 50% off, and they often run a promo code you can use for free shipping. This sale sometimes runs for an entire week, but for the best selection, shop on the big day itself!
The Columbia Cyber Monday Sale
If you can't shop at Columbia on Black Friday – don't worry. They actually keep the party going for almost an entire week for Cyber Monday. I can't promise they'll do the same thing this year, but Columbia usually runs three deals: markdowns on just about everything they sell, extra doorbuster deals and FREE shipping.
The Columbia Boxing Day Sale
Honestly, Columbia doesn't really go all out with their Boxing Day Sale. I think it's because they save their real clearance prices for the Winter Sale in January and February, but they usually only offer a 25% markdown on one of the biggest shopping days of the year. All sale prices are usually marked during this event (so you don't have to worry about hunting down a promo code), and they tend to last for an entire week.
---
Do you have any tips for saving money at Columbia or favourite times of year to shop? Let us know your advice below. And if you score any incredible deals, let us know what you got – and how – in the comments!
Sign up for our newsletter
Never miss a deal from Bargainmoose with our daily newsletter