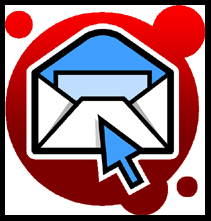 I'm going to be doing a series of posts which have a very simple premise – subscribing to email newsletters. Sorry if this post sounds silly – you may already be well aware of this fact – but I'm sure many people are not.
Quite a few of the deals that I post come from news I have received from companies in my email inbox. Many Canadian companies reward you for being on their email list with various deals and free printable coupons, which can be used either online, or in-store. Some Canadian deals that I commonly get are Michaels Art & Crafts coupons, Petcetera Discounts, and Staples Coupons.
You can view all these posts on BargainMoose tagged with "email discounts". I'm mainly focussing on the ones which either reward you with a free coupon for joining, or send free discount coupons on a regular basis. There are of course many, many more companies which you can subscribe to, but they send out the same marketing spiel every week, with not very much of value.
Now, I'm signed up to a lot of email newsletters and I use a junk gmail account for signing up to them. You could do the same, or just use a free mailinator one for example. Not every single mail they send has something decent in it… but you really can find some gems in there. Some recent examples of deals I have sourced in email newsletters: 30% Discount @ SoftMoc, Free $15 gift cards @ The Source,
If there are any Canadian companies which you are signed up to that I haven't blogged about, it would be great to hear from you – feel free to post a comment below.
P.S. Also on Squidoo.