Whether you spell it jewelry or jewellery, you want to know you're getting quality pieces at the best prices possible – which is why we put together a list of all the best online jewelry stores in Canada!
For this post, we decided to look at places that sell jewelry exclusively online, as well as stores with brick-and-mortar locations in Canada. So whether you're looking to try things on in-person or shop from your phone, there's something for you.
We included stores from a range of different price points, as well as places that specialize in engagement rings, custom jewelry, charms and more.
But one thing they all have in common is that every store on this list sells online in CAD and offers delivery throughout Canada. Most of them run sales pretty regularly, too, so it's always worth checking them out every once in a while!
1. Blue Nile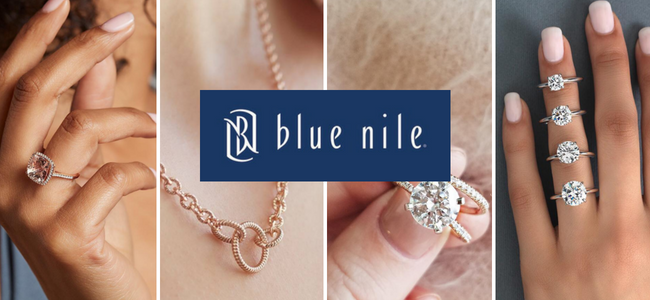 Known for affordable prices
Online only
Free shipping and free returns
Blue Nile truly is one of the biggest online jewellery stores. They specialize in diamonds and engagement rings, but they also sell earrings, birthstone jewellery and more. When you shop at Blue Nile, you can expect to walk away with a really great deal (and an incredible diamond).
In addition to their low prices, they also have three key policies that are worth checking out: (1) free shipping on all orders, (2) free returns on most orders within 30 days, and (3) a diamond price-match guarantee.
2. Michael Hill Canada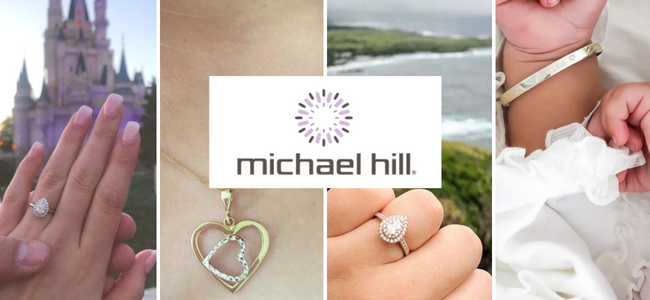 Known for exclusive collections
Locations across Canada
Free shipping on orders over $100
My partner and I just bought our wedding bands at Michael Hill Canada, so I definitely have a soft spot in my heart for them lately. The jewellery store is known for their engagement rings (as well as The Michael Hill Sale, which is on now!), but they're also famous for their exclusive collections. They have different lines of beautiful, intricate pieces that you really do have to see for yourself.
Michael Hill also occasionally runs online-only jewellery sales. You won't find these in stores, but they're absolutely worth glancing at whenever you're on their site.
3. Peoples Jewellers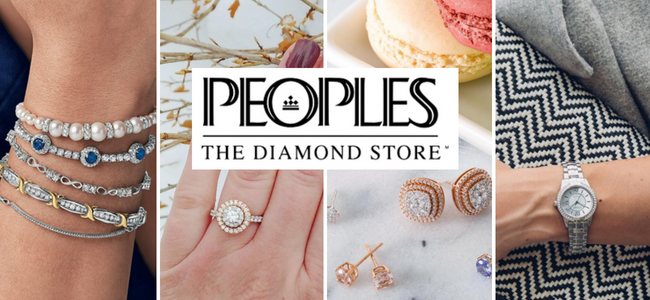 Known for bridal jewellery
Locations across Canada
Free shipping on orders over $199
We talk about the Peoples Jewellers Enchanted Disney Fine Jewellery Collection all the time on Bargainmoose, but People Jewellers really does have a lot more to offer. They're known as "Canada's #1 Diamond Store" for a reason, and they're a really popular destination for couples choosing wedding bands.
They're also known to collaborate with designers like Vera Wang and even athletes like Shaquille O'Neal, so you can really find a huge variety on their site. Plus, they almost always have some kind of sale going on that's too good to miss!
4. Ben Moss Jewellers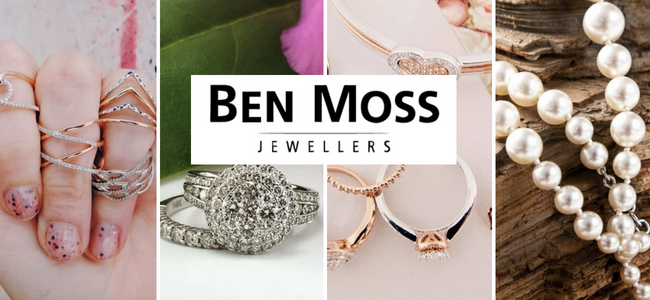 Known for diamonds
Locations across western Canada
Flat-rate shipping is $20
Ben Moss is pretty much a Canadian icon in the diamond industry. They first opened their doors in 1910, and, after financial issues, Charm Diamond Centre acquired the rights to their trademark. And the good news? They're planning to open 16 Ben Moss stores in Ontario, Manitoba, Saskatchewan Alberta and BC!
In the meantime, you can shop their diamond collections and engagement rings online. Their Sweet Summer Savings event is even on right now!
5. Charm Diamond Centre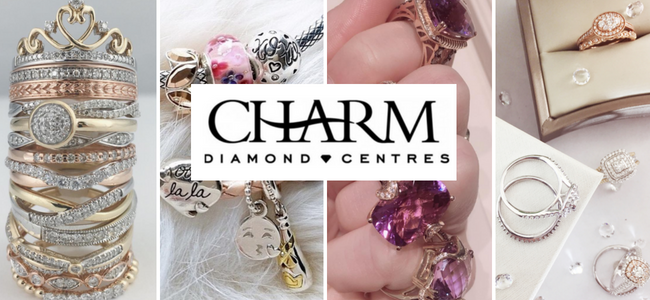 Known for custom jewellery
Locations across Canada
Free shipping on orders over $99
Charm Diamond Centre (also known as Charm Diamond Centres) advertises itself as "Canada's largest diamond and jewellery retailer," and you can't really doubt that claim after you see their selection. Unlike most of the stores on this list, they sell children's jewellery in addition to styles for adults.
They carry brands we all know and love, like Alex and Ani, Levian, and, yes, even an Enchanted Disney collection (at much lower price points than most of the Disney jewellery you can buy at Peoples)!
6. Paris Jewellers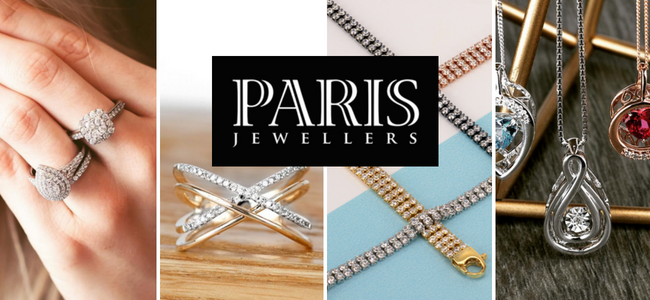 Known for trendy pieces
Locations in some Canadian provinces
Free shipping on orders over $99
I honestly didn't know much about Paris Jewellers before I started researching for this post, but they really do have some gorgeous pieces on their site, especially if you like colour! While they do sell engagement rings, I was drawn right away to the "Top Trends" section of their site, where you can find their take on some of the latest styles.
One thing that I really love about their site is The Paris Blog, where they take you through jewellery shopping tips, their brand story and gift ideas. It's updated a lot more frequently than other stores' blogs, so you'll always see current trends on there.
7. Pandora Canada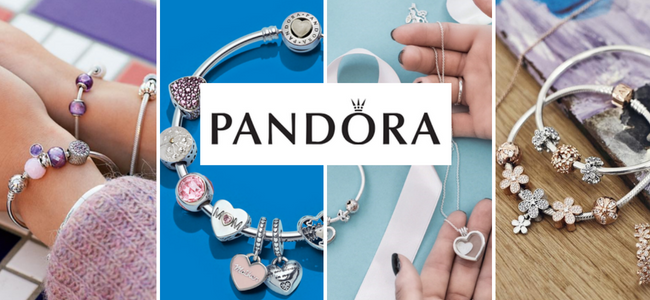 Known for charms and rings
Locations across Canada
Free shipping on orders over $75
Whether you collect their charms or stackable rings, Pandora Canada is by far one of the best places to find cute, trendy and super-affordable jewellery online. I love shopping online at Pandora when I'm buying charms, since there's no need to go to the store to try them on – so this site comes in pretty handy when you need to buy gifts.
While they do run most of their promotions in-store as well as online, Pandora will occasionally throw a web exclusive in the mix, and that's when it really pays to check out their site. And if you're willing to do a little digging, you can usually find a few steals that aren't available in most Pandora stores, anyway.
8. Swarovski Canada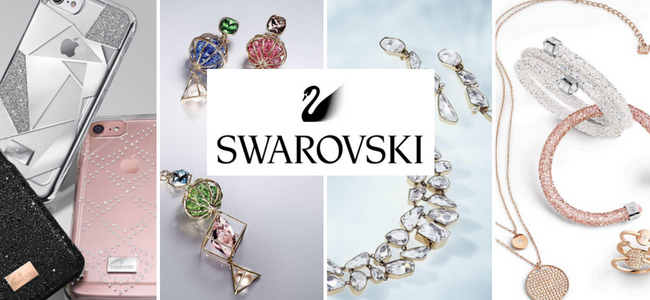 Known for crystal jewellery
Locations across Canada
Free shipping on orders over $120
We've all heard of Swarovski crystals, but they really do make incredible jewellery when you get down to it. They're, of course, known for their crystal decorations, but you need to see their rings, necklaces and earrings – just trust me on this one.
Their major Semi-Annual Sale is on right now, which is a HUGE deal. They hold sales only a few times a year, so shop this one while you can!
9. Tiffany & Co.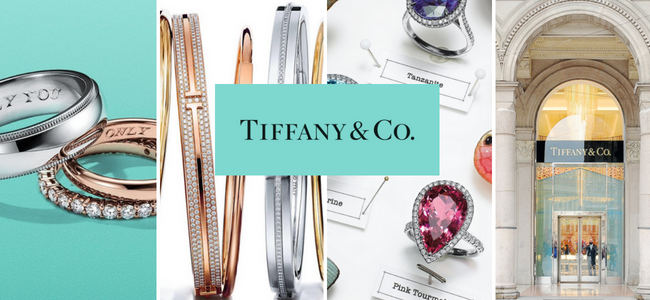 Known for timeless designs
Locations across Canada
Free shipping on all orders
Last, but absolutely not least, is Tiffany & Co. Even if you don't know them from Breakfast at Tiffany's, you still can't miss those trademark Tiffany Blue Boxes. They're by far the most high-end retailer on this list, but what might surprise you is that some of their collections are actually really affordable.
Many of their classic collections, from Tiffany 1837 to their Tiffany Keys, are available online for Canadian delivery. Not everything is available online (so you may have to book an in-store appointment to buy certain items), but you still can browse things like the iconic Tiffany Setting engagement rings on the site.
---
Did we miss your favourite online jewelry store? Share it below!