I'm not exaggerating when I say the Cineplex Great Escape Movie Package and the Cineplex Child Adventure Movie Package were some of the greatest deals to ever hit Costco Canada. After all, where else could you get a movie ticket AND all the snacks you could want for less than $11?!
Unfortunately, these Cineplex movie pass packages are no longer available at Costco, and it looks like they don't sell movie passes anymore online, period. If you head to their Movie Ticket Packages page, you'll see it's completely empty. I'm crossing my fingers and hoping this changes soon, because I'd love to see the Costco movie passes on sale again. But in the meantime, I put together a list of all the other ways you can save.
1. Plan your movie nights around Cheap Tuesdays
It's no secret that some theatres offer discounted movie tickets on Tuesday evenings. Originally, this must have started because cineplexes couldn't fill their seats on Tuesdays, but it's continued to this day in some locations. These so-called "Cheap Tuesdays" are now synonymous with regular deals, and there are radio programs and even some discount-hunting websites that have adopted the same name.
But let's get back to the movies for a second. Landmark Cinemas runs a Reel Deal Tuesday promotion, where you can save up to 40% on tickets at their theatres across the country. And since Landmark tends to have cheaper movie passes than other chains (like Cineplex), just imagine how low they might go!
It's also probably no secret that Cineplex runs a SCENE program that can help you save money on movie passes and concessions. I'll talk more about it later, but here's one thing you need to know. Cineplex theatres can – and sometimes do – offer cheaper tickets on Tuesdays, and SCENE members can save 10% more! If you have another chain or an independent company in your town, I'd ask them about Tuesday discounts.
2. See Cineplex Family Favourites for $2.99
Anything that can get the kids (and you) out of the house and doesn't break the bank can be a lifesaver, especially in the dead of winter or when you have no idea what to do with them in the summer. And let's face it. Most of the movies out there aren't exactly kid-friendly, but the Cineplex Family Favourites are both appropriate and affordable – especially if you want to take the entire family out. Every Saturday morning at 11 AM (as well as Wednesdays in July and August), Cineplex theatres screen family-friendly movies, and tickets only cost $2.99 each! A portion of those proceeds also goes toward WE Charity.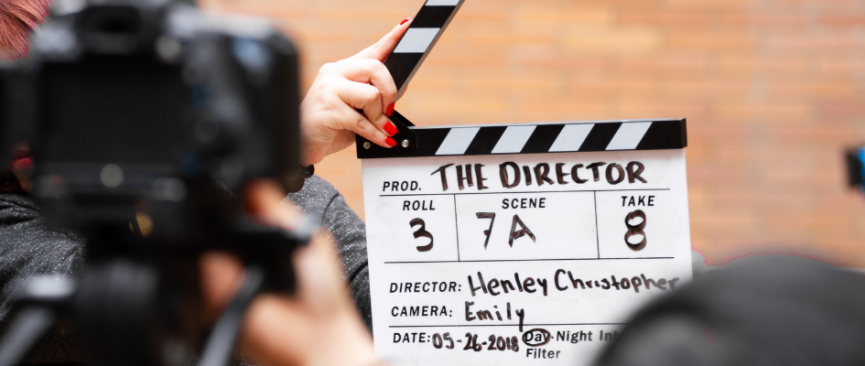 3. Collect and redeem SCENE points
If you don't have a SCENE card yet, what are you waiting for? This is probably the easiest and most popular way to save on Cineplex movies in Canada. You can sign up for FREE at scene.ca and start earning points to put toward free movies! Every 1,000 points you collect earns you a FREE general admission movie ticket, and (as I mentioned) SCENE members also get 10% off already-discounted Tuesday tickets.
Scotiabank also offers a Scotiabank SCENE Debit Card, which is worth the signup. You can earn points when you shop and receive 5,000 points when you open a bank account. They also have a SCENE Visa Card that you can use to earn points when you shop and get 4,000 points just for taking the plunge.
4. Invest in a Summer Movie 10-Pack
I grew up in a house that almost never had air conditioning, so movies were a respite from the heat. I went down the street to the theatre whenever I had a chance. And I'll stop talking before I sound too old here, but movies are still a summertime activity in a lot of people's minds – and it's easier to go when they're affordable.
Most summers, you can purchase a Summer Movie 10-Pack at select Landmark Cinemas locations. Each of these cards comes loaded with 10 general admission tickets (at a fraction of what they'd usually cost individually), as well as a pass for 10% off 10 different concessions purchases and a coupon book for even more snack-time savings. These passes never expire, but you can only use them at select locations.
Well, it looks like something similar is now available at other times of the year, too! Landmark Cinemas sells this Movie 10-Pack that's sharable and pretty much the same as their summer offering. Pricing can vary based on location, so check out your local theatre for an exact price. But trust me, it won't be expensive at all.
5. Wait for holiday movie bundles
If you've read our blog before, you've probably heard of the Cineplex Holiday Gift Bundle and the practically identical Buy 30 Get 30 promotion at Landmark Cinemas. These offers come around at the start of the holiday season, when everybody is buying movie gift cards. They're both good for discounts and all kinds of movie savings coupons at specific theatres (run by both Cineplex and Landmark Cinemas, respectively).
You can pass these deals off to your loved ones or send 'em a gift card and save these coupons for yourself! I personally love the idea of buying a bundle to use with your entire family, especially since I love giving experiences rather than things. You can redeem the coupons in the new year, and they're all viewable online.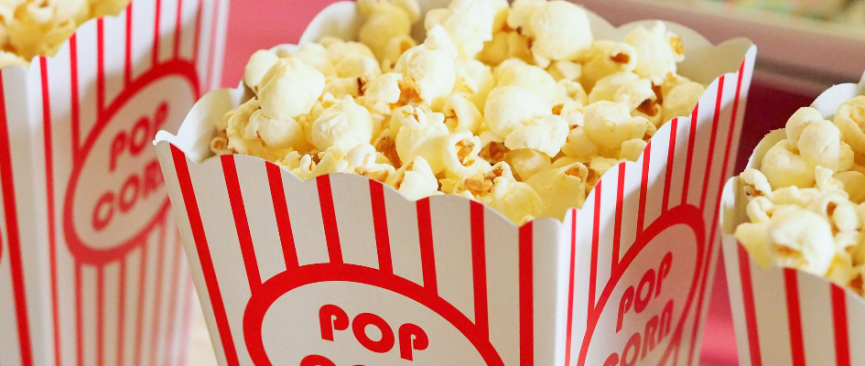 6. Refer a friend to CAA
There are plenty of perks to being a CAA member that don't have anything to do with roadside assistance – like discounts on movies! Depending on where you live, CAA members can receive up to 20% off select Cineplex movie tickets when you pre-purchase them at a CAA location. The exact discount varies, so you can save up to 18% at CAA South Central Ontario but up to 20% off at CAA Saskatchewan, just as an example.
But wait, because there's more. This one doesn't work in all provinces, but some CAA branches will reward you with FREE movies when you successfully refer new members to CAA. At CAA Manitoba, for instance, members who refer someone who then signs up for a primary membership will receive two FREE Cineplex or Landmark movie vouchers (depending on where you live and which theatre chain of the two is nearby).

7. Look for discounted days at Landmark Cinemas
This one is specifically for those of you who see movies at a Landmark Cinemas location. It seems like this place is just looking for ways to give away movie tickets (or at least distribute some unreal deals), because they run some kind of discount practically every day. There's Kid's Day, where children 13 and under can get a movie ticket and snack pack (popcorn, a drink and their choice of candy) for $13.49 plus tax! This deal applies to every movie (not just "kids" ones), so it should get you and the fam into Marvel movies, too.
Then there's Senior's Day. Like Landmark Cinemas says, "A great deal never gets old." Moviegoers over the age of 65 can enjoy an extra 20% off the posted senior's admission price on Mondays. To sweeten the deal, seniors will also get 20% off concession purchases! It's only available at select theatres, so check yours.
8. Try to win your way to FREE movies
Okay, this one is a long shot. Chances are pretty slim that you'll win big, but it's always worth at least a try, right? There are all kinds of contests out there, including things like the Tix for Two and movies-for-a-year promotions run by Virgin Mobile as part of their Member Benefits. With that second one, they'll draw a new winner every week – so if you're part of the Virgin Mobile community, entering your name online can't hurt.
Cineplex occasionally runs contests of their own for SCENE members, and there are all kinds of promotions where you can turn in cereal boxtops or little stickers from candy bags to receive movie passes in return. So take a look and see what's out there! You'll never know what you might find – and what you could save.
Sign up for our newsletter
Never miss a deal from Bargainmoose with our daily newsletter