There are few things more satisfying than scoring the perfect gift card deal, especially when it includes freebies like a night out at the movies or a bonus card for you to spend. No matter the time of year, there are always a few gift card deals happening in Canada – if you know where to look.
To help you out, we put together this list of gift card promotions in Canada, as well as a guide to buying gift cards online and a few of our tips and tricks for scoring deals on gift cards year-round. So the next time you're buying a gift card, make sure you check this page! Who knows what deals you might find?
Active Gift Card Promotions in Canada
Children's Place: get a $10 coupon with a gift card purchase of $40 or more
Earls: get a 10% discount when you buy $500 worth of gift cards
White Spot: receive 10% in bonus gift cards when you buy $500 worth of gift cards
And if you know of any discount gift cards, other gift card deals (or just really cool gift card ideas) in Canada that we missed, let us know where to find them in the comments!
What to Know Before You Buy Gift Cards Online
First of all, the most important thing to know is that you CAN buy gift cards online. Many stores give you the option to purchase gift cards either in-store or online, which is great if you can't make it down to the mall, or if you need to pick up a last-minute present but aren't sure what to get.
Like anything else you buy online, it's important to know where your gift cards come from. Before you shop, check that you're buying from authorized sellers. It's always a good idea to buy gift cards from retailers themselves or from credible gift card sites like giftcards.ca.
One of the best things about buying gift cards online is that you can often choose between different kinds of cards. In addition to physical gift cards, many stores also offer e-gift cards, which you purchase and use exclusively online. Take Amazon gift cards as an example. Amazon Canada gives you the option to buy e-gift cards (that you just email to the recipient), downloadable gift cards (that you print at home) and physical gift cards (that look and work like credit cards).
Buying or ordering gift cards online also gives you the opportunity to create custom gift cards. For instance, if you buy a Sephora gift card online, you have the option to upload a photo and add a personal message to create an e-gift card or physical gift card just for a special someone. And if you're ordering a physical Tim Card from Tim Hortons, you can create a custom one online, too!
One thing to keep in mind, whether you buy gift cards online or in-person is that many stores set expiration dates – so always check the back of the card (or the terms and conditions) and let the recipient know how long they have to spend the money! Some cards may also need to be activated online or over the phone before you can use them, so check for that as well.
Finally, it's important to remember that some gift cards have country restrictions. For example, if you choose to buy a Roots gift card in Canada (whether it's a physical card or an eCard), you can only use it in Canadian stores or on their Canadian website – and vice-versa for their American cards.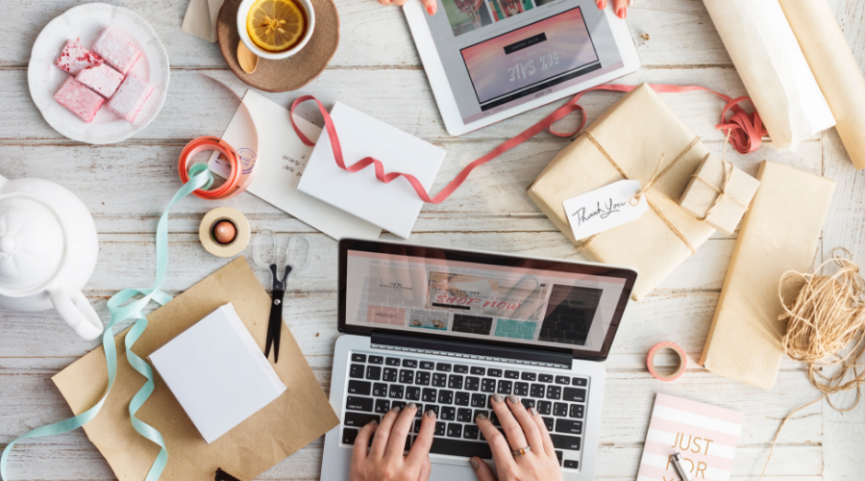 Where to Buy Gift Cards on Sale in Canada
One added benefit to buying gift cards online is that you can occasionally find them on sale! A few different stores and websites regularly sell discounted gift cards. Just make sure you act fast whenever one of these deals pops up. These gift cards tend to sell fast, and many of these sales only last for a day or two. Here are a few places worth checking for deals on gift cards:
1. Costco Canada– This should be one of the first places you check to find gift cards on sale. Costco Canada is pretty much a treasure trove of discounted gifts cards – and you don't even need to be a Costco member to take advantage of these deals. They sell a combination of e-gift cards and passes for attractions like ski resorts and water parks across the continent.

2. eBay Canada– There's almost always a gift card or two (or MANY more) on sale at eBay Canada. They usually have e-gift cards for the Gap Brands, Children's Place or even Hudson's Bay at a discount – so you can always buy one before you shop there yourself to save a couple extra bucks!

3. Deal sites like Groupon and WagJag – There's no guarantee that these sites will have gift cards on sale at any given time, but it's always worth a peek, especially if you're looking for gas gift cards or whatever discounts you can find on hotel stays and online shopping sprees.
How to Trade and Sell Gift Cards in Canada
I think it's safe to say we've all received a gift card that we don't plan to use or won't have time to spend before it expires. When that happens, you don't need to let that money go to waste. There are a few websites out there that allow Canadians to sell gift cards online – so you can trade your gift card in for something you'll actually use or earn some cash for it instead.
One of the most trusted sites, CardSwap, lets you buy and sell gift cards all in one place. To sell a gift card, enter the merchant name, your gift card value and your email address on their website. They'll send you an offer for up to 92% of what the card is worth. If you like the offer, use the pre-paid shipping label they send you to mail the card, and they'll send you the money! If you want to buy gift cards, you can do that, too – and shipping is free.
Sign up for our newsletter
Never miss a deal from Bargainmoose with our daily newsletter