Whether you prefer to shop online or in person at one of their hundreds of stores across the continent, there's no denying that Best Buy is one of the largest electronics retailers in North America. They sell brands like Apple, Bose, HP and Sony, and events like their VIP Sale and Black Friday Sale are legendary.
And while you can buy all the laptops, headphones, tablets and smart home devices you could ever need there, remember that Best Buy sells a TON of other things, too. You can practically check everyone off your Christmas shopping list there, since they also stock vacuums, toys, watches, luggage sets and more.
I know it's my job to do this, but I honestly check the Best Buy website every single day to see if they launched something new. That's how frequently they hold sales. I've looked at their homepage every day for a week before and seen a different deal each time. It can honestly be tough to keep up with all of these discounts, but there are better times of year to shop at Best Buy than others, and that's where we come in.
If you keep on reading, you'll see just about everything you need to know about saving money at Best Buy. We included our tips for scoring free delivery, information about their return policy, reasons to consider open-box items and, most importantly, a complete list of every major sale we expect Best Buy to hold this year.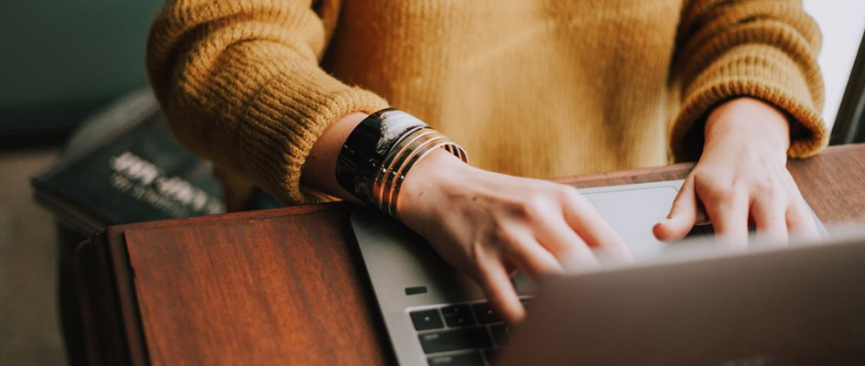 How can I get a deal at Best Buy?
You work hard for your money, and things like electronics, toys and appliances can be expensive. And while you can't always luck out and find items on sale exactly when you need them, there are a few things you can do to try and save money every single time you shop at Best Buy. Here's a list of our best tips:
1. Visit the sale section

Captain Obvious, reporting for duty! It pretty much goes without saying that you'll be able to save money if you buy clearance products over full-price items. So the next time you're looking for, say, a new pair of headphones, I'd check the sale section first. You never know what you might find, and you could save a bundle.
2. Check the weekly Best Buy flyer
Even if you don't receive flyers in the mail anymore, you can still check out Best Buy's weekly flyer online! You'll likely have to choose a store near you from a pop-up menu before they'll show you a flyer, because the deals vary by location, and some discounts are only available in stores – so you want to make sure you're reading about prices and products you can actually get. There's a new one each week, so check regularly!
3. Sign up for the Best Buy newsletter
You can always find out about major Best Buy deals here, because we post about them on our blog and Facebook page. But if you also want to hear about new product releases and other deals that we might not have time to cover, I'd create an account online and check the box to subscribe to their newsletter. Best Buy will send you the scoop whenever a new sale is happening, so you know the absolute best times to shop.
4. Pick up your order from a store
When you shop online at Best Buy, you have a few shipping options. Most smaller orders over $35 qualify for free home delivery, and things like appliances, furniture and large TVs often have delivery and installation fees that are added at checkout. However, you can buy some items (excluding those from the Best Buy Marketplace) online and then pick them up at your local store for free within a couple hours!
5. Take advantage of their price-match service
One question I hear from people all the time is "Does Best Buy Canada price match?" The simple answer is yes. Best Buy has a Low Price Guarantee policy that you can read in full on their website. The gist of it is that if you find a lower advertised price elsewhere before you buy an item or within 30 days of purchase, Best Buy will likely match that price. Obviously, some exceptions apply, but it's always worth a look!
Best Buy also runs an in-house Black Friday Price Guarantee during their pre-Black Friday sales. Basically, anything labelled as a "Black Friday Early Release" or "Black Friday Price" will be priced the same on Black Friday – so you don't have to worry about shopping early and then missing out on even better deals. If, however, Best Buy ends up lowering this price on Black Friday, they'll refund you the difference.
6. Return any products you don't love
Best Buy has a very comprehensive return policy that you can check out for yourself online. The specifics vary based on the type of product you're trying to return, so make sure you visit the correct page. Shipping and handling fees aren't refundable unless you received a defective product, but most items qualify for a full refund. They also normally run an extended return period over the holidays (until about the second week of January), which is work knowing in case you need to return a duplicate or faulty gift.
7. Buy "open box" items
It's a phrase you see pretty often from retailers, but some places can have slightly different definitions. So what does "open box" mean at Best Buy? According to their website, "the open-box designation refers to products that have been returned to a Best Buystore. Some of these items are just like new, while others might have slight wear or cosmetic damage." You can often find them in the Outlet Centre, and since they're used, these products tend to be MUCH cheaper than their newer counterparts.
8. Join the Best Buy for Business program

If you work from home or run a small business, chances are you might need a little help knowing exactly which products best suit your needs. And there's no shame in that! Best Buy for Business is a service that can make it easier for you to place orders, learn about new products that are out there and install what you buy.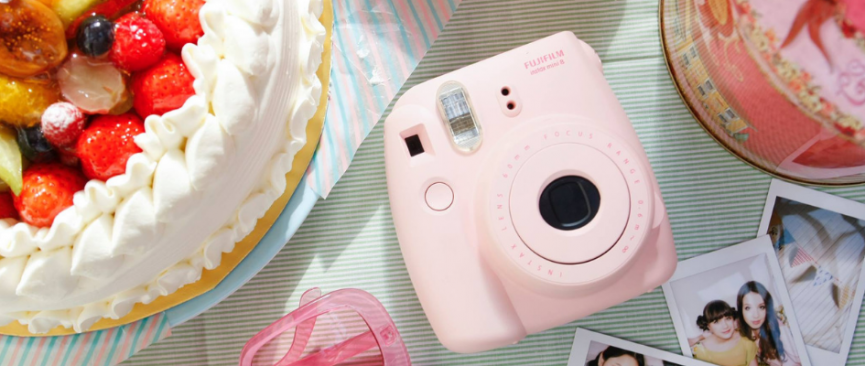 What happened to the Best Buy Reward Zone?

Anyone else here remember the Best Buy Reward Zone? It was a loyalty program that, well, rewarded members for shopping at Best Buy. In a nutshell, anyone who was part of the program would earn one point for almost every dollar they spent in Best Buy stores and online. It originally launched back in 2007, and you could redeem those points for rewards certificates off future purchases. Pretty sweet deal, right?
Well, in 2018, Best Buy finally did away with the Reward Zone and their Gamers Club program. They stopped issuing new points in April 2018, and any outstanding certificates expired later that year. When Best Buy first announced these closures, they mentioned plans to replace the Reward Zone and Gamers Club with a "renewed loyalty experience." We haven't really seen anything along these lines yet, though.
However, Best Buy has made it clear that shoppers who opt into their email newsletter will receive personalized offers and special discounts. So while there may not be a structured points program in place, I'd definitely recommend subscribing and checking out those emails. We'll let you know if we learn more!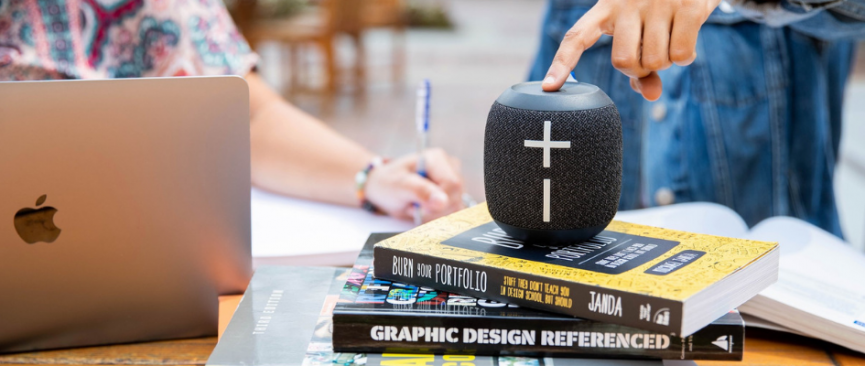 When is the next Best Buy Canada sale?
Okay, here's the deal. There's always something on sale at Best Buy, but certain events and times of year are more worthwhile than others, especially if you're trying to save money and still pick up everything you need. Below you'll find two lists: one of sales that Best Buy holds multiple times through the year (usually without much warning) and another of events you can absolutely expect around certain holidays or during specific months. So pull up your calendar app and mark these down, because you seriously won't want to skip 'em!
Best Buy One-Day Sales
These ones seem to come around without any rhyme or reason – but I'll never complain when I see a flash sale at Best Buy. Any time a new one pops up, you can bet it will be front and centre on the Best Buy homepage, and we'll probably tell you about it on our blog. They're often deals on a specific brand or product category that last for 24 hours, but we'll occasionally see sales that run for two, three or even four days.
The Best Buy Baby & Maternity Event
I don't even have kids, and this is still a sale I look forward to every few months at Best Buy. It also doesn't seem to come around at specific times of the year, but you can always count on it coming back around. During this sale, almost everything in the baby department is marked down (usually by to much as 60% off), and that includes things like car seats, breast pumps, swaddles, cribs, bath toys and more.
The Best Buy VIP Sale

Can I get a drumroll, please? The VIP Sale is absolutely worth your attention, and it's an event you never want to overlook. Basically, Best Buy will roll out the red carpet for VIPs (which, really, is everybody) a day or two before a massive sale event like Black Friday. During that time, you can score HUGE discounts on products, and no, you don't even need to be part of any club to take part. Just pull up their site and start shopping!
The Best Buy Yellow Tag Sale
I only just realized this, but Best Buy doesn't run the typical mid-season sales you see from most retailers. Perhaps it's because they have the Yellow Tag Sale instead, because this event usually comes around twice a year, and it's just massive. Every January and May, you can score discounts on products across their site, and this is the perfect time to upgrade your computer or treat yourself to something new.
The Best Buy Big 4 Event

We've got a newcomer! I don't think I'd really heard of the Big 4 Event until this year, but it's a really cool opportunity to pick up specific items you may have had your eye on for a while. In October, Best Buy ran four consecutive days of deals, with products from a different brand marked down every 24 hours. The 2019 event saw discounts on Samsung, Sony, LG and Google products. I don't know if this is an annual thing, or if we'll see it more often through the year, but either way, you know I'm on board.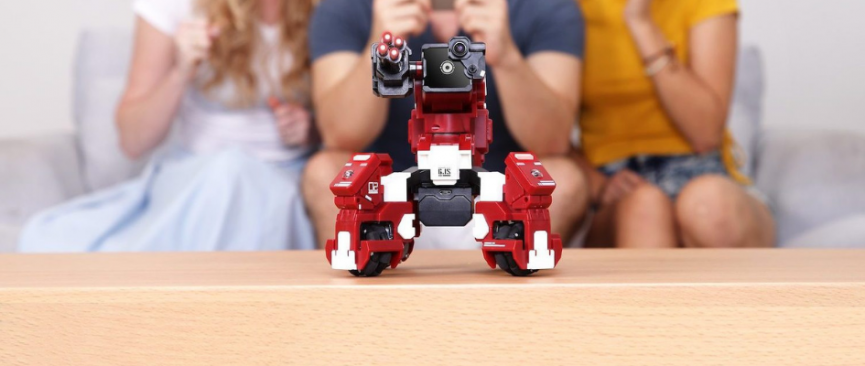 All the deals below might not pop up as often as, say, Best Buy flash sales, but they're absolutely worth waiting for. These events come around once every single year and can help you save on everything from Christmas gifts to school supplies – provided you know when (and sometimes how) to shop.
The Best Buy Warehouse Sale

There's honestly nothing quite like a warehouse sale, and Best Buy tends to hold two of them every January. In 2019, they cleared out stock that was leftover from Boxing Day at their Langley Clearance Centre and the Brampton Clearance Centre. So if you live in BC or Ontario, check those out next year!
The Best Buy Friends & Family Sale

Need a new phone? Then you're in the right place. Best Buy Mobile can hook you up with just about any smartphone you want, and there's no better time to start up a new plan than during their Friends & Family Sale. This event is all about helping you save on mobile, it happens every March, and no code is required.

The Best Buy Easter Sale

Forget about the chocolate eggs, because I'm hoping the Easter Bunny hides a new pair of AirPods for me! While that might be a little far-fetched, you can treat yourself to something new around Easter, because that's when Best Buy often holds deals across every single department – including some items for half-price.
The Best Buy Mother's Day Sale
Still not sure what to buy for Mother's Day? While Best Buy doesn't typically hold a massive sale to mark the occasion, they sometimes run flash deals the weekend before the big day, which gives you plenty of time to place an order, pick it up in store and have it wrapped by the time Mother's Day brunch rolls around.
The Best Buy Labour Day Sale

Pull yourself away from the beach or the family potluck for a second to shop this deal. Trust me, it will be worth trying to log on to your cottage's wifi. Best Buy runs a Labour Day Sale every September that usually encompasses the entire long weekend. In the past, we've seen items priced as low as $9.99!
The Best Buy Back-to-School Sale
Break out those classroom supply lists, because you should be able to pick up almost everything you need during the Back-to-School Sale! Every August, Best Buy helps shoppers get a head start on tackling those school essentials, because they mark down everything from laptops to USB drives for a few weeks.
The Best Buy Anniversary Sale

Alright, this is a biggie. To celebrate the opening of their first store in Canada, Best Buy holds an Anniversary Sale each October. This event usually starts around the second week of the month and runs for at least a few days. Items across the store are marked down, and there are sometimes flash deals like for one day only.
The Best Buy Black Friday Sale

Black Friday is without a doubt the biggest shopping day in the country, and Best Buy delivers every single year. We usually see deals for the entire month of November, as they launch Black Friday Early Release sales and other discounts. Absolutely massive deals launch on the big day itself, so mark those calendars!
The Best Buy Cyber Monday Sale
Here's one of the sales we wait all year for at Best Buy Canada. Their Cyber Monday event is when you'll find some of their best deals all year, including markdowns on TVs, smart home devices, laptops and small kitchen appliances. In general, you're limited to one sale item per household, so shop wisely!
The Best Buy Boxing Day Sale
Who says Boxing Day sales have to start after Christmas? At Best Buy, they usually begin a week early and sometimes run into early January. This way, you can pick up gifts at Boxing Day prices and still give them away on Christmas morning! But doing this once a year isn't enough. They often also run Boxing Day in July!
---
Do you have any tips for saving money at Best Buy or favourite times of year to shop? Let us know your advice below. And if you score any incredible deals, let us know what you got – and how – in the comments!
Sign up for our newsletter
Never miss a deal from Bargainmoose with our daily newsletter