I've got two baby showers coming up soon and I take gift-giving pretty seriously. I want to give something fun that isn't useless. As a mom, I know you can never have too many diapers. So why not make a diaper cake?
Okay, who am I kidding? My diaper cake will never turn out looking like the one pictured—but I will try. Some of you may be more crafty than I am though, so really have fun with this task.
So here's what you are going to need:
diapers - lots of them (60-100)
thick cardboard
washcloths or teething blankets (about 7)
rubber bands
3 extra large rubber bands
paper towel roll
pencil
double sided tape
scissors
cake topper
I'll be using some cute stuffed animals or rubber duckies as the cake-topper. Makes sense that they become a little extra gift or keepsake! I have seen people use wash cloths or burp clothes as part of the cake, so get creative and make it your masterpiece.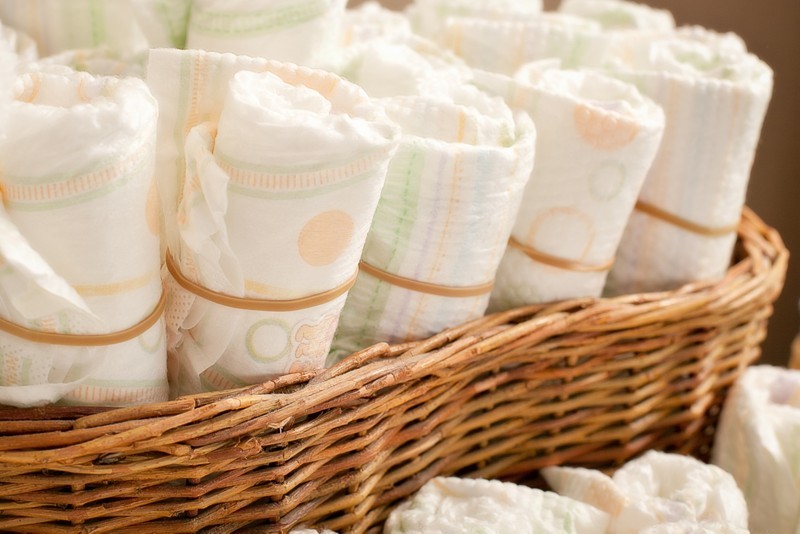 Begin by rolling your little diapers into tight cylinders and fastening them with an elastic band to hold their shape. Roll the wash clothes and secure them in the same manner.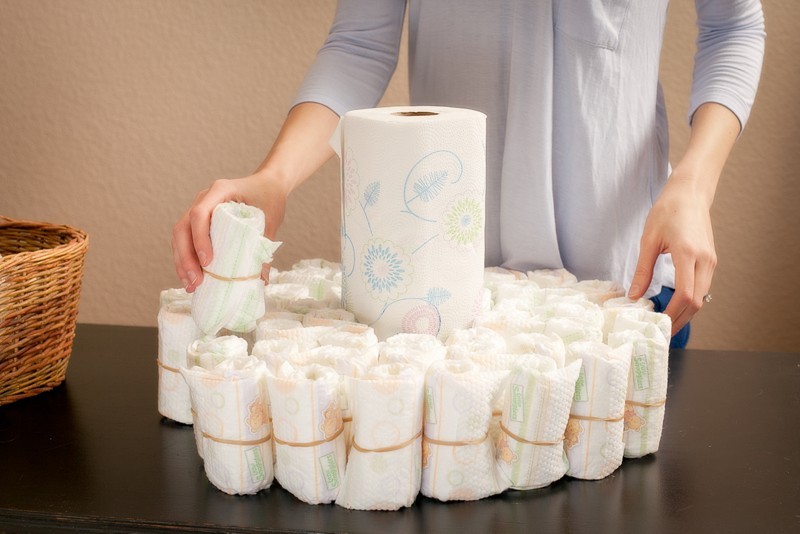 Then, surrounding your paper towel rolls with diapers like pictured above. Do about three rows of diapers around the roll to form the bottom layer of the cake. Then take your extra large rubber band and use it to hold all the diapers in place. It should take about 36 diapers for this base. Place this layer on top of a piece of card board. Draw a circle around it and cut it so your cake has a leg to stand on, so to speak.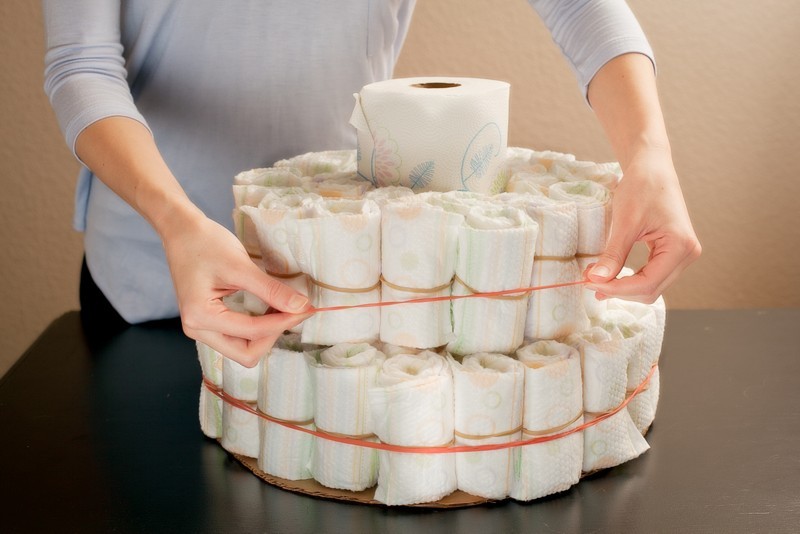 Next, build your second layer using just two rows or about 18 diapers. Secure again with a large rubber band.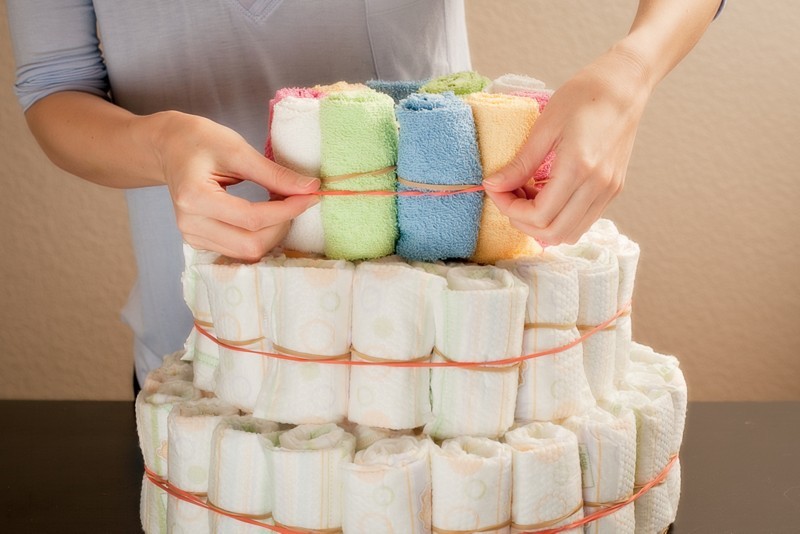 Repeat once more for the third and final layer. This time you can use wash cloths for some variety—try using different colours and patterns to mix it up.
Secure the layers together by sliding pencils or thin wooden dowels between the three tiers. This will keep them from sliding around or topping over.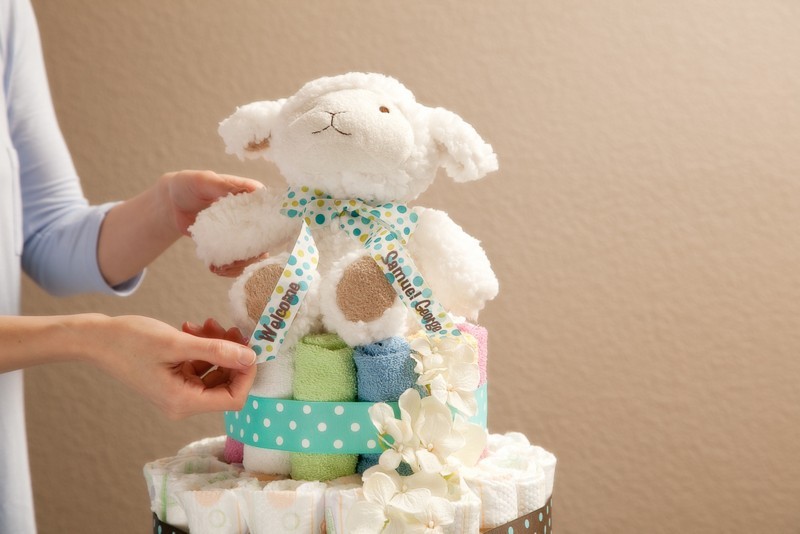 Now you're ready for final touches. Use ribbon to hide the rubber bands, securing with double sided tape. Add flowers or other decorative items, and of course, your topper, which can be secured with safety pins.
Have you ever made a diaper cake? If not, is this something you would try?
Thanks to PersonalCreations.comfor this tutorial and photos.