Whether you're browsing dresses before a special event or after another pair of TNA leggings, Aritzia is pretty much a go-to, especially in Canada. The boutique first opened in Vancouver almost 40 years ago, and they now carry brands like Adidas, Wilfred, Babaton and Sunday best, as well as their own designs. And while Aritzia is usually known as a women's retailer, they FINALLY released a line of men's puffer jackets!
One of my absolute favourite things about Aritzia is that they actually carry smaller sizes. I have a pretty tough time finding things that fit in most stores (and don't even get me started on jeans), but I don't think I've ever walked out of Aritzia empty-handed. And if you shop there as often as I do, you probably know that trips there can really add up ... so that's why we put together this sale calendar. Here, you'll find details on every major Aritzia sale, as well as details on how to score discounts at any time of year.
Since Aritzia ships to countries around the world, check the top, lefthand corner of their website for the Canadian flag. That way, everything will be priced in CAD. Then all you have to do is start shopping!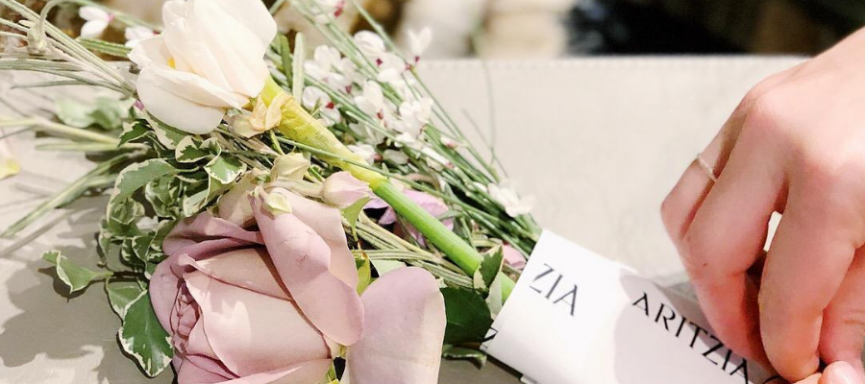 Tips for saving money at Aritzia Canada
Of course, the absolute best time of year to shop at Aritzia is whenever they're holding one of their major sales events (which usually fall on major retail holidays like Black Friday or Boxing Day) ... but we have a few tricks up our sleeve for picking up little discounts here and there, whether you shop in January or July.
1. Organize the sale section by "% off"

No matter where you're shopping, the easiest way to score a deal at any time of year is to head for the clearance rack. You can find the Aritzia sale section under the "Features" tab on their homepage. Once you're there, look for the tab that lets you filter results by discount. That way, you can head straight for the biggest markdowns (like the pieces for 70% off) without needing to dig through everything else that's on sale.
2. Place bigger orders to score free shipping

Aritzia offers free shipping to most Canadian addresses on orders over $150 – so you might want to split a purchase with a friend or wait until you have a few things in your cart. Otherwise, delivery fees start at $8.

3. Sign up for the Aritzia mailing list

Want to know about Aritzia sales before anyone else? You can always check this page for the latest scoop, but it doesn't hurt to sign up for their mailing list, too. Aritzia will send you an email whenever they have a big event on or coming up ... and email recipients sometimes score exclusive invites to their Private Sale!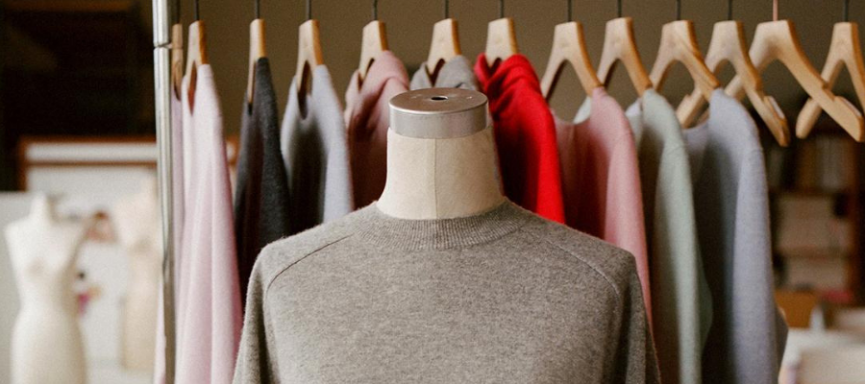 When does Aritzia have sales?
Chances are, you've probably heard of events like the Aritzia Warehouse Sale and their famous Snooze, You Lose promotions. But when do these all go down? Aritzia sales tend to happen around the same times each year (usually at the end of every season and on days like Cyber Monday), so we put together a master list of some of the biggest events. These are the sales you really don't want to miss, so mark your calendar!
The Aritzia Warehouse Sale

This is the crown jewel of Aritzia sales. The Aritzia Warehouse Sale happens once a year in Vancouver, and it's when you can save anywhere from 50% to 90% off past-season merchandise. It usually takes place at the Vancouver Convention Centre toward the end of the summer, and they hold an exclusive Friends & Family Night the evening before the sale opens to the public. Of course, that's when the best selection is still available, so I'd add yourself to the Aritzia mailing list for a chance to score an invitation to the event!
The Aritzia Snooze, You Lose Sale

Whenever Aritzia Canada needs to clear out past-season merchandise, they'll hold one of their famous Snooze, You Lose Sale events. As you can probably guess, you need to act FAST to get these deals. These sometimes function like mid-season sales, since they often pop up in months like February and early August (before the Warehouse Sale). You can usually save up to 70% off select styles, so they're worth checking out!
The Aritzia Black Friday Sale

Black Friday might just be the biggest shopping day of the year in Canada, and Aritzia goes all out with their Aritzia Black Fiveday Sale. As you might be able to guess, this is a Black Friday Sale that runs for not one but FIVE full days. Aritzia sometimes also holds a few minor sales leading up to the big event, so you might be able to do some discount shopping earlier in November, too.
The Aritzia Cyber Monday Sale

The Aritzia Cyber Monday Sale is an extension of the Black Fiveday event. You can usually save up to 50% off and score free shipping. You might want to just go ahead and mark this sale on your calendar now (and maybe take a half-day at work), since these are deals you really won't want to miss. Just keep in mind that the best picks tend to go early on in the Black Fiveday Sale, so it's probably a good idea to start shopping then.
The Aritzia Boxing Day Sale

Aritizia actually starts their post-Christmas party early every year, with their Pre-Sale. They start offering some pretty incredible discounts leading up to the holidays, including steals as early as Dec. 22. But things really heat up when Aritzia Boxing Day Sale starts. In previous years, we've seen up to 50% off select winter styles for an entire week, which means you can treat yourself to whatever you didn't find under the tree for Christmas – and maybe an outfit for New Year's Eve! Trust me, I'm already counting down to this one.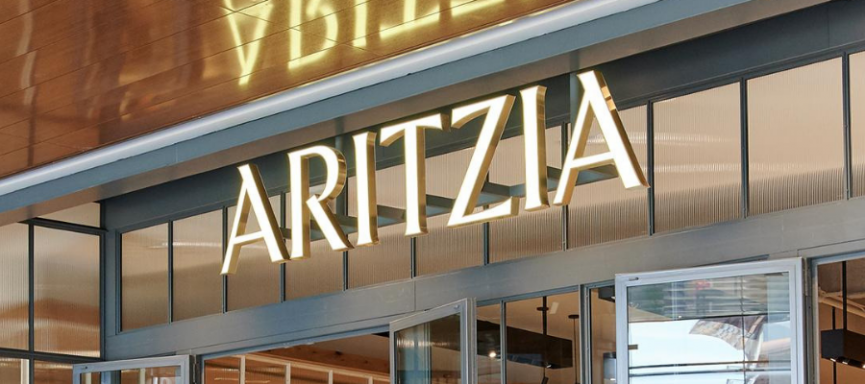 How to get invited to the Aritzia Private Sale
Okay, it's no secret that the Aritizia Clientele Sale (also known as the Aritizia Clientele Private Sale or just the Aritzia Private Sale) is one of their absolute biggest events all year. But as for how you can score an invite, well, that's usually kept under wraps. However, there are a few things you can do to improve your chances of receiving one. It always helps if you subscribe to their newsletter, so you might want to add yourself to the Aritzia mailing list ASAP. As well, it can work in your favour if you actually shop at Aritzia (whether in-store or online). If you have any more tips or ideas for us, definitely share them in the comments!
---
Do you have any tips for saving money at Aritzia or favourite times of year to shop? Let us know your advice below. And if you score any incredible deals, let us know what you got – and how – in the comments!
Sign up for our newsletter
Never miss a deal from Bargainmoose with our daily newsletter