If you're looking for new running shoes or a pair of tights you can wear to the gym (and to run errands, hang out at home and sometimes head to the office), you're in the right place. Adidas is definitely known for those things, and their products are instantly recognizable worldwide. Just search for those three little stripes.
Discounts on Adidas products, though, can be a little more elusive. Sure, you might have heard of their Friends & Family Sale or those doorbuster deals they break out around Cyber Monday and Boxing Day. But how do you know exactly when (and where) to shop? Well, that's where we can come in handy.
In this sale calendar, you'll find details about every major Adidas sale we see in Canada. This includes their Mother's Day Sale, any back-to-school events and (one of my personal favourites) the Sneaker Sale. We'll also let you know ways you can save money when one of these particular promotions isn't in effect.
As you keep on reading, remember that this guide is for Adidas Canada only. You can definitely buy Adidas products from stores like Hudson's Bay and Sport Chek, but you might want to check out our other sale calendars for specifics there. These tips and tricks are just for the Adidas website and outlet.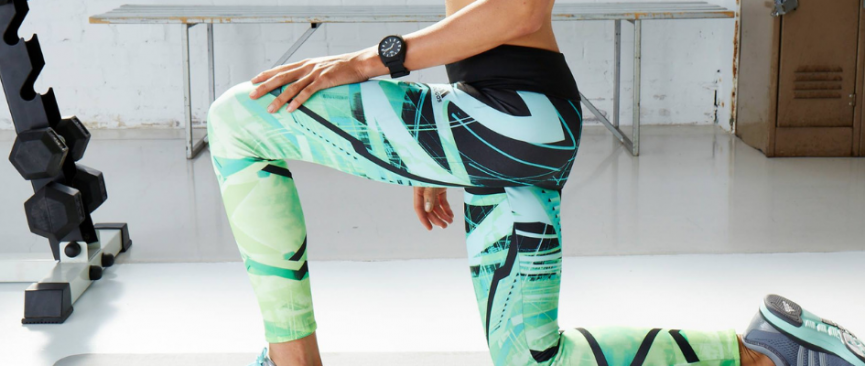 How to save money at Adidas Canada
So besides waiting until the next Mid-Season Sale pops up or saving your pennies away until Boxing Week, how can you score a deal at Adidas? Well, we put together a list of our not-so-secret tips for doing just that. If you're looking to receive free shipping, track down an Adidas promo code or save money simply for being a student, check it out. And while you're at it, you might want to create an Adidas account, too.
1. Check out the sale section
I know what you're thinking, and yes, this one is pretty obvious. But it's still worth mentioning that Adidas has an absolutely STACKED online sale section, where you can find everything that's currently marked down. It's formally called the Adidas Outlet, and shoes, clothes, water bottles, bags and more are often up to 60% off.
2. Look for an Adidas promo code
Can I get a drumroll, please? One of the absolute easiest ways to save money at Adidas is to find and then use a coupon code. If a major one is available, Adidas will usually post it front and centre on their homepage. But there are a few more that are trickier to obtain, so I'd recommend checking our list of Adidas promo codes.
3. Take advantage of their student discount
If you're a university or college student in Canada, you can benefit from the Adidas Student Discount Program. Just enter your name, email, the name of your school or company and your code ID (if applicable) to qualify, and you should receive a coupon for 30% off regular-price items and 15% off outlet styles. But get this. You can apparently use this discount more than once! You're only limited to one usage per email per week.
4. Spend at least $50 online
This clearly won't be hard to do, especially if you're buying shoes or full-price gear in general. But if you're shopping online, make sure you spend at least $50. That way, you'll qualify for FREE standard shipping to most parts of Canada. If you're nowhere near that minimum spend, consider combining your order with a friend or family member. Otherwise, your purchase will be subject to a delivery fee of about $4.50.
5. Return anything you don't love
If something you buy doesn't work out, you may covered under the Adidas return policy. You can return most online items within about a month from the day of receipt, and full instructions for how to do this are online. Just note that YEEZY sales are final, and some other items or collections may also not qualify.
6. Join the Adidas mailing list

Want to find out about the next Adidas sale or product launch before anybody else? Then you should probably sign up for their email newsletter. To join, just click the "newsletter signup" button in their web header, enter your information and choose whether you prefer to hear about deals for men or women. That's it! And pretty soon after you subscribe, they'll even send you a promo code for 15% off your next purchase!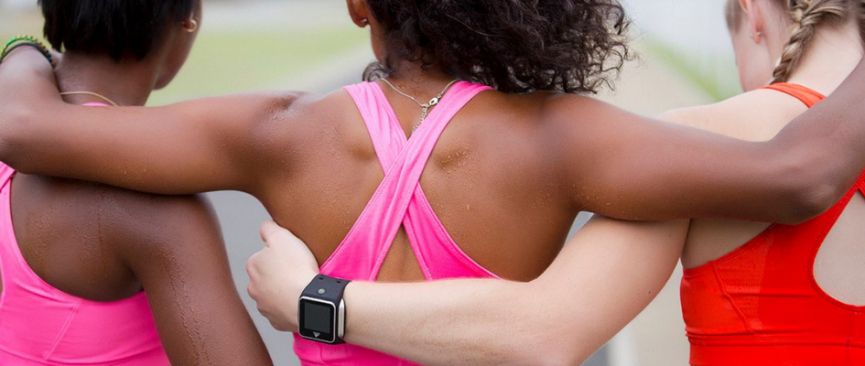 Every upcoming Adidas Canada sale
Lucky for all of us deal-hunters, Adidas actually runs sales more often than you might expect. There's usually something happening about once every month, and that's especially true around holidays or important events like back-to-school season. So to help you narrow down exactly when it's worth peeking at their website, we put together this master list of all the big ones, from their Friends & Family Sale to Black Friday.
Deals of the Week at Adidas

These won't always be available, but it's always worth a look to see if there are any Deals of the Week live at Adidas. You can usually find them hiding out in their web header (so move your cursor over the "women" tab, for example, to see if any are listed). These deals are often marked-down running shoes or casual sneakers, and things tend to sell FAST. So if you see that they're back, hurry before your size is gone!
The Adidas Friends & Family Sale

There's nothing better than an exclusive discount, and the Adidas Friends & Family Sale can definitely make you feel like you're part of a club. Really, this event is open to everyone, but they sure do treat you like family. It's been known to pop up in May and recently happened in October, but there's one thing you can count on: this sale usually involves a promo code you can find on the Adidas website that's good for 30% off!
The Adidas Mid-Season Sale
Shopping for new running shoes? The Mid-Season Sale is easily one of the best times to score a discount on those three famous stripes. Adidas tends to hold this sale a few times every year (including mid-September), and shoppers can often save up to 50% off items like shoes, hoodies, tank tops, sports bras and socks.
The Adidas End-of-Season Sale
It isn't often that we see the same store hold a Mid-Season Sale and an End-of-Season Sale, especially so close together, but that's exactly what you'll find at Adidas Canada. They also don't seem to happen at the particular end of any given season, since we've seen them pop up in early July. But I'm not complaining! When one is live, Adidas will mention it on their homepage, and promo codes typically aren't involved.
The Adidas Buy More, Save More Sale

I don't think I really need to explain how this one works, but I'll give you a quick rundown anyway. During a Buy More, Save More Sale at Adidas, you'll save a certain percentage off your order if you buy a specific number of items. For example, they'll offer 20% off two items, 30% off three and 40% off four or more. These sales happen a few times throughout the year, and there tends to be one a few weeks before Christmas.
The Adidas Sneaker Sale
Alright, this sale is probably the least-known of everything on this list, but that doesn't mean it's not worth your attention. During the Sneaker Sale (which sometimes goes by other names), Adidas marks down shoes from TONS of collections, and we've seen discounts of up to 50% off – usually around early September.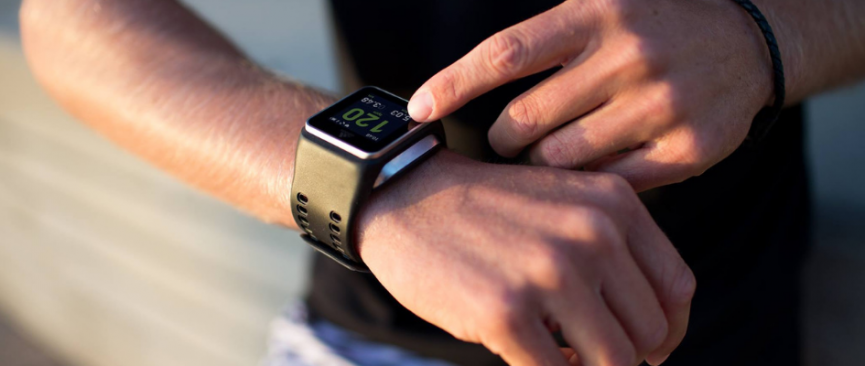 While we can predict the month (and sometimes the week) that all these annual or seasonal sales will pop up, there are actually a few events that we can pretty much guarantee will happen around certain holidays or times of year. So break out your calendar and write these down, because you really won't want to miss 'em!
The Adidas Spring Break Sale

I realize schools across Canada hold their Spring Break at different times, but it's safe to say this sale generally takes place around the time your kiddos should be out of classes. We've seen items for up to 70% off, and these deals usually run for an entire week. So if you need new shoes, you should probably check it out!
The Adidas Mother's Day Sale
If you don't know what to buy or ask for this Mother's Day, maybe ditch the flowers and chocolates. After all, Adidas usually hosts a MASSIVE sale on women's clothing, shoes and accessories in May, where you can pick up prezzies for around 30% off! Interestingly enough, we don't usually see something similar around Father's Day, but who knows? Maybe Adidas will start one up next year.
The Adidas Back to School Sale
We all know that it's worth saving money on school supplies whenever and wherever you can. All those things your kids need add UP, and back-to-school clothes are some of the most costly of all. But around the third week of August, Adidas tends to mark down some of their gear, so you can at least pick up shoes, tees, shorts and hoodies on sale. And yes, adult sizes are usually included, too.
The Adidas Black Friday Sale
Why not do your Christmas shopping a little early this year? This Black Friday Sale is the perfect chance to pick up Adidas shoes, clothes and equipment for WAY less than usual. In previous years, we've seen them give shoppers 25% off regular-price merchandise and an extra 50% off outlet products. And while they don't usually release details until right around the big day, it's safe to say they'll do something similar this time.
The Adidas Cyber Monday Sale
The savings don't have to end when Black Friday is over! Like many stores out there, Adidas keeps the party going with Cyber Monday deals. While the exact discounts and included products vary, you can plan to see things for around 25% off, as well as certain doorcrasher deals.
The Adidas Boxing Day Sale
If you miss out on their Black Friday Sale or don't receive absolutely everything on your Christmas wish list, then make sure you log on to their site for Boxing Day. At Adidas, these deals often start on Dec. 26 and last for an entire week, and you can expect to save on full-price and outlet items.
---
Do you have any tips for saving money at Adidas or favourite times of year to shop? Let us know your advice below. And if you score any incredible deals, let us know what you got – and how – in the comments!
Sign up for our newsletter
Never miss a deal from Bargainmoose with our daily newsletter