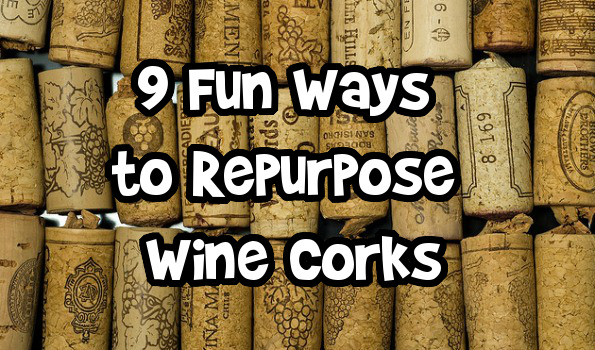 Red or white? No matter what you choose, you may find yourself left with a few extra corks laying around. No need to throw those corks in the recycling bin, there are many fabulous things you can make out of them. An added bonus, if you craft with the winery label showing you will have also have a record of all of your favourite wine brands. Here are nine amazing projects you can make at home out of wine corks.
Bunny Decoration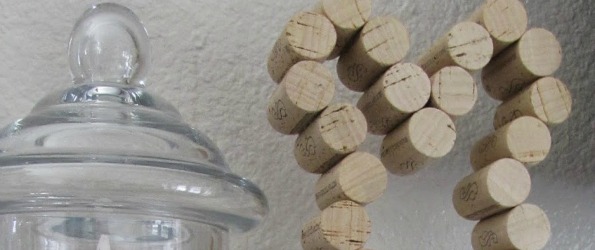 Adventures in DIY created this super easy bunny rabbit. Throw your own together just in time for Easter with some hot glue and patience. You could also pick any shape and easily do the same concept.
Cork Drawer Knobs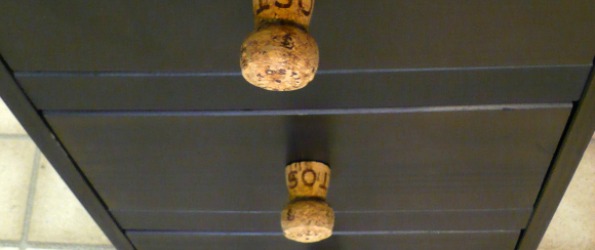 Dollar Store Crafts had the bright idea to replace drawer handles with champagne corks. You could also use regular wine corks, though I do like the shape the champagne corks give. If I was making this out of regular wine corks, I would turn them so they were longest left and right instead of drilling into the end.
Cork Board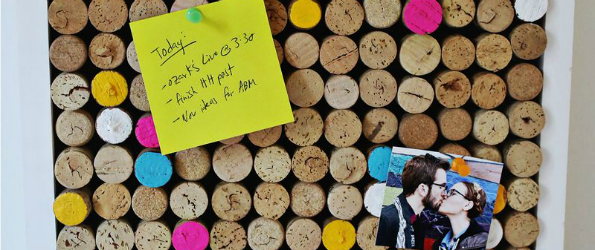 One of the projects most often made of wine corks is a cork board. Check out the version on A Beautiful Mess for a modern, chic and easy to make design. I love the pops of colour she added.
Wine Cork Boat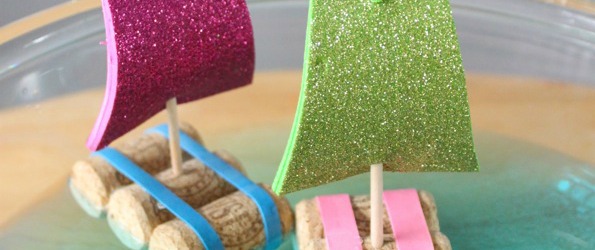 Mama Pappa Bubba turned wine corks into both science and art with these wine cork boats. These would be fun to play with in the bathtub. I bet my daughter's Fisher Price little people could stand on these boats. Save rubber bands from fresh produce like broccoli and this project is practically free.
Bath Mat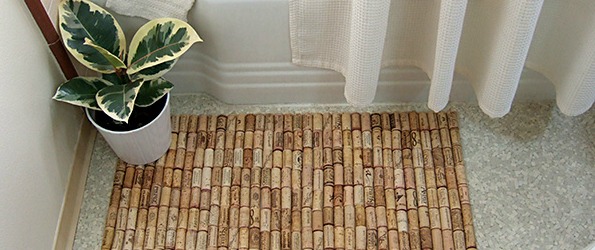 This bath mat from Crafty Nest is lovely and so Zen. I picture this in a bathroom with white towels, lots of natural light and an extremely leafy green plant. Maybe I will light a candle, sink into the tub and have a glass of wine in this bathroom.
Garden Markers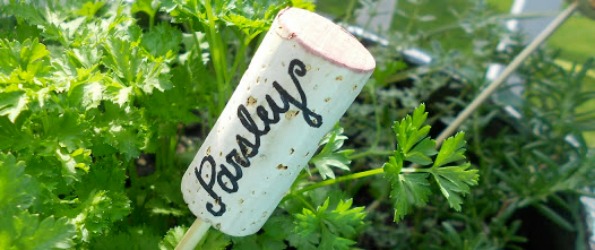 Shine Your Light will teach you how to make these super simple garden markers. This project is super fast so you can spend more time prepping your plants. I like her curly cursive handwriting.
Unique Bar Table Top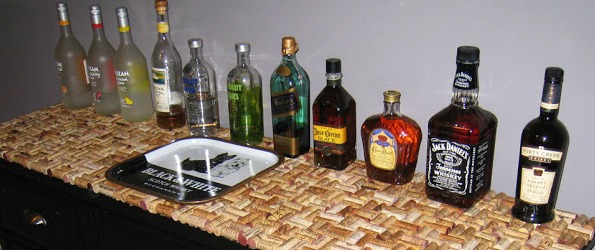 You would have to drink a lot of wine for this project, but I think I am up to the challenge. Take a look at Decorating Obsessed and their fab new bar from an upcycled dresser and wine corks. Can you believe this whole project only cost her $20? Liquor prices not included.
Fridge Magnets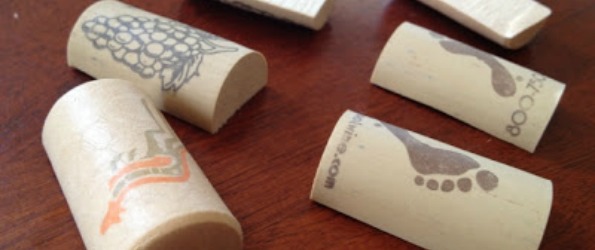 These cute fridge magnets from Miss Mel and Miss Heather will add some instant character to your fridge. This idea looks really quick to make also. These could make a lovely hostess gift paired with a bottle of wine.
Snake Toy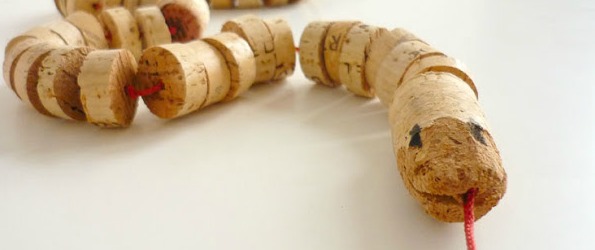 Here is some cute inspiration from Domestic Candy. This sweet snake could be a toy or decoration. Though this link does not have directions, it looks simple enough to make.
Bargainmoosers, what would you make out of leftover wine corks?
Image Credit:Jeric Santiago