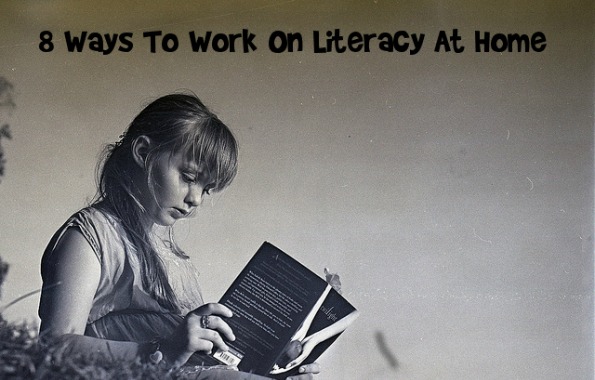 As I've mentioned in other posts, both of my school-aged sons are behind on their reading skills. I find this so unfortunate, as I read to them quite a bit and they do love reading. Generally, boys have a harder time with literacy, so I do take this into account, and my oldest is always the youngest in his class. For whatever reason, they both need to do some catching up. I've spent lots of $$ trying to do this. First, we had my oldest son in Kumon, which is a great program, although it was incredibly expensive, used a U.S. curriculum, and was a pain to get to and wait around with two other kids each time. So, I got an at-home tutor for both of my boys, who we all loved. Both boys improved greatly over the year, but my wallet suffered. This year I'm looking at alternative ways to help my boys with their literacy skills without having to spend money. I have the skills to work with them and I feel like I now have the time and the resources with these eight awesome DIYs.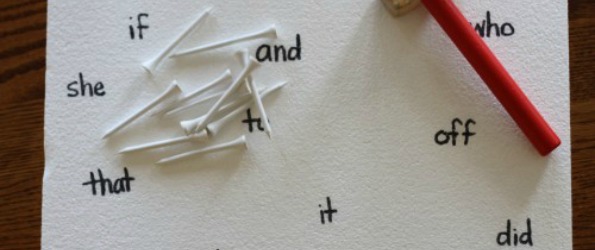 For the younger kids, you start with sight words, which are words that children know to see them (without having to sound out). They basically memorize these words, which include words like I, me, my, play, see. Sight word pounding is exactly what it sounds like. I know my boys would love this because it combines their love of hitting things with their love of noise, with my love of them learning their sight words. Smart idea I Can Teach My Child!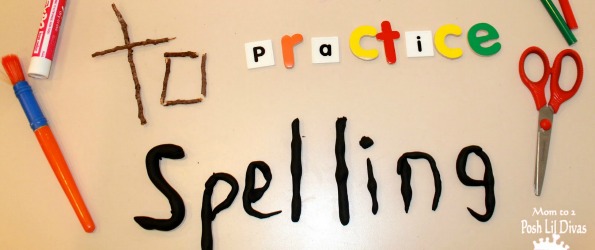 Once the sight words are done, next comes spelling. Mom to 2 Posh Lil Divas has over 75 ways you can practice spelling including using your finger to trace it in sand or salt, spelling with pipe cleaners, and building words with Lego.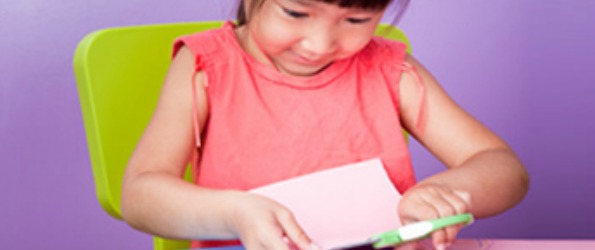 If you love worksheets and activity books, like I love these, you'll love Education.com. They have a huge list of free activities and worksheets for every grade. I usually buy the "homework books" for my kids to do, but I've been behind the ball and my grade 3 child is doing grade 2 work still. Since these worksheets are free, I'll definitely be printing off a ton of them for my son tonight. He'll be so pleased! Ok, he won't, but he doesn't have a choice. Just remember this site is American so some of the material (like spelling or geography) will show this.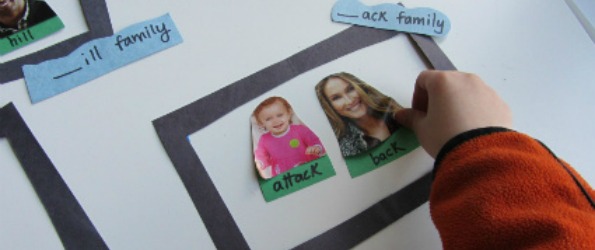 No Time For Flash Cards is an amazing site I come back to often. This word family game is the perfect way to make kids think they are having fun while learning word families and rhyming.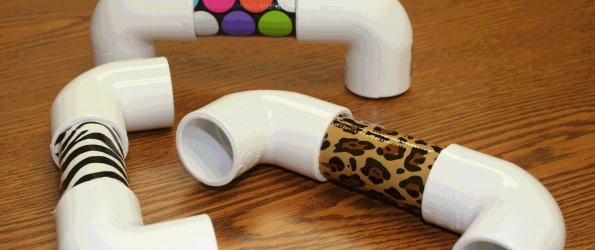 Not technically a literacy tool, these phonics phones are great in keeping your child's focus on you and words and their sounds. My middle son has a huge problem with keeping his attention on what we are doing, so a prop like this might help him pay attention to his words and the sounds that each word makes as I work with him. Classroom DIY has the very easy instructions.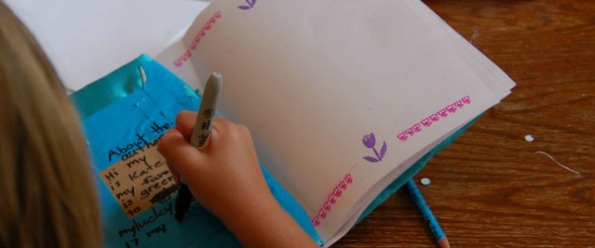 This idea is the most amazing one I've seen so far. Start a ritual of a writing date with your child. Your child dictates a story that they've made up to you, and you write it for them. My sons absolutely love telling stories and my oldest is an amazing storyteller (as told to me by a few teachers), and they definitely have the gift of gab (given to them by their mother). I love writing, so I would love to do this for them and with them. I fully intend to start having one on one dates with my kids this year, and this is like a 2 for 1 - learning and quality time! Thanks to Imagination Soup!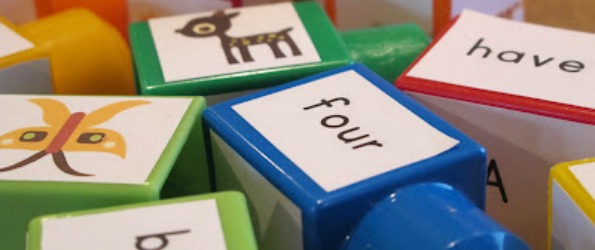 This idea I had pinned for a while and meant to do it, but now my husband has sold all of our Mega Blocks! I'll just have to buy more during the next sale. Get kids building while learning how to construct sentences. It will be too fun to stop. Thanks to Small Types.
Photo Credit: Brendan Murphy
Bargainmoosers, do you have any amazing literacy ideas for struggling readers? Tell me in the comments below!