After exposing myself in see through leggings to my kid's class at school, I have made it my mission to seek out the best leggings for every occasion and price point. In reviewing leggings, I considered the following:
Does the color fade easily?
Are they see through?
Are they prone to piling?
Do they fall down?
Are they comfortable enough to sleep in?
Do they offer some support for my mummy tummy (aka my Christmas over-indulgence tummy)?
Here are the best leggings from cheapest to most expensive:
1. Nicole Miller fleece-lined leggings, Costco warehouse 2 for $16.99
These leggings are the most economical of the bunch and are well loved among Costco fans. The fleece-lining makes them warm and toasty, but they are known to give a peek at your panties if your shirt doesn't cover your bum. I love that they are seamless. These are great for around the house and casual wear, but the fleece may make them too warm for workouts.
Pros - super well-priced, comfortable waistband, warm and cozy
Cons - sometimes see-through, fleece can be too warm for certain activities, must be a Costco member to purchase, available only in limited solid colors
2. TNA Equator legging, Aritzia $22
Want a comfy cotton jersey legging at a great price point? Check out the Equator legging from Aritzia. What makes them extra special? You can cut the leggings at three different points to customize them to your ideal length. I like wear these leggings as pajamas! They are that comfy.
Pros - inexpensive, comfortable, length is adjustable
Cons - not a lot of control, some reviewers say they don't wear well, better suited for casual wear, limited sizing options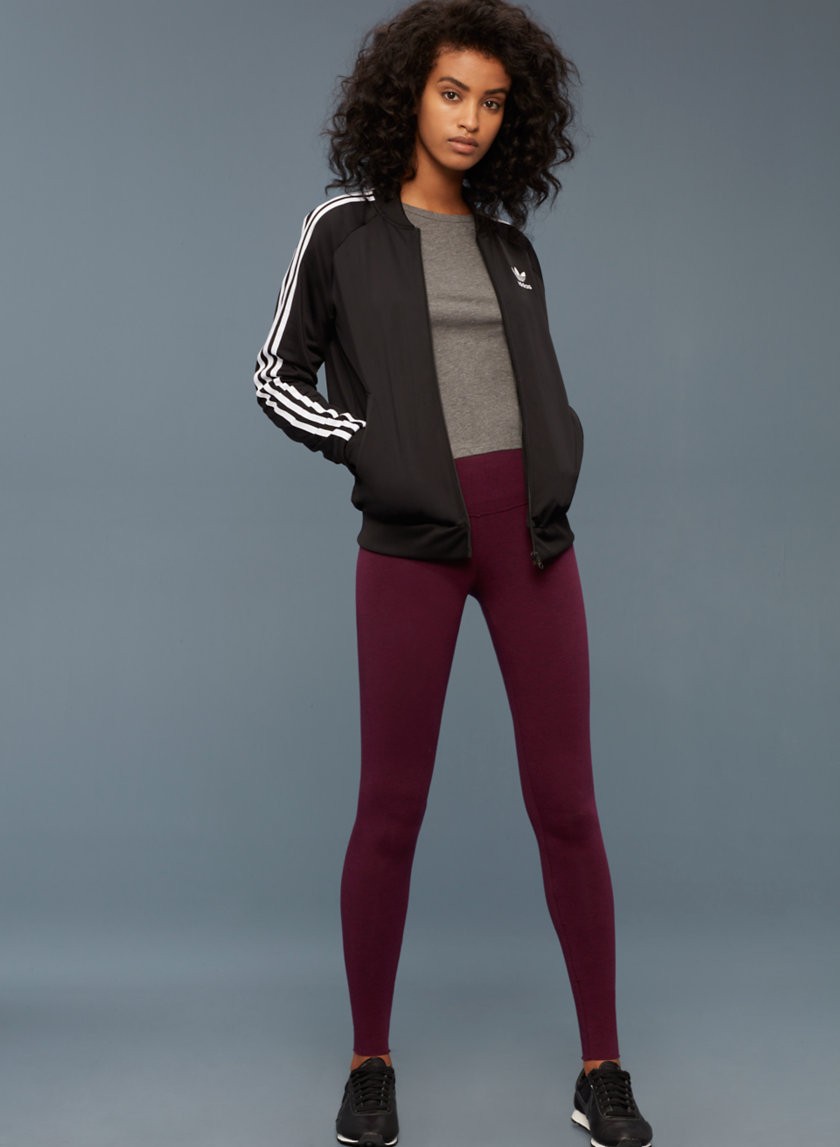 3. Sweet Legs/Lularoe $25 per pair
If wild patterns and colors are your thing then Sweet Legs are for you. They are available in two sizes- regular and plus which are designed to fit all body types. The fabric is super soft but thin so they can be prone to wear or rip more easily than other brands. But you sure can't beat the fun factor on these. If you dislike the original waistband check out the new yoga style waistband instead.
Pros - fun patterns and colors, super soft, looks great on a wide-range of body types
Cons - fabric prone to rips, some dislike the original waistband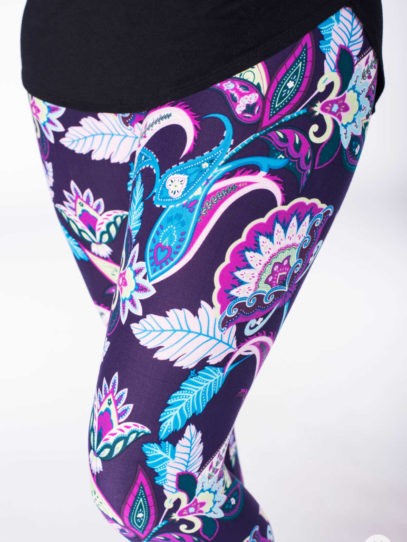 4. Old Navy Mid-Rise Legging $26.94
Old Navy may not be known for their leggings, but wearers and wallets alike just love them. There are a variety of options available ranging from athletic wear to thicker ponte leggings. I have chosen to focus on the most versatile mid-rise legging. It retails for $26.94 but is often on sale for half of that price. The material is midweight and they offer some smoothing without providing an overwhelming amount of control.
Pros - great price point (especially when on sale), comfy but smoothing
Cons - color and pattern options are limited, some wearers can fall between sizes, doesn't offer tons of control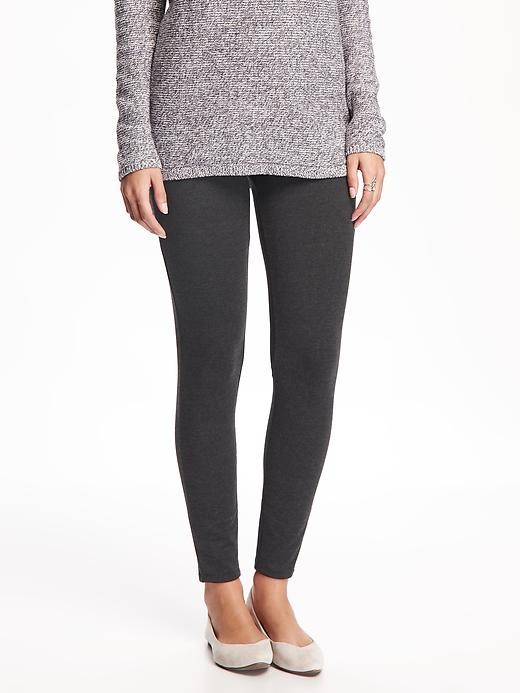 5. Luxe Leggings, Ricki's $29.99-$49.99
These leggings are constructed with a thicker ponte knit which makes them the closest to actual pants. Despite this, they include a decent-amount of stretch. They make an excellent choice for work or if you have just eaten too many burritos. The seem that runs down the leg may or may not be for you, but it does distinguish them from other leggings. If you like more support, check out the Luxe Ponte Instant Smooth legging for $59.99.
Pros - offer loads of stretch and support, work-friendly, thicker than most leggings, several colors available, available in extended sizes
Cons - thicker than most leggings, not pajama-worthy, limited colors and patterns to choose from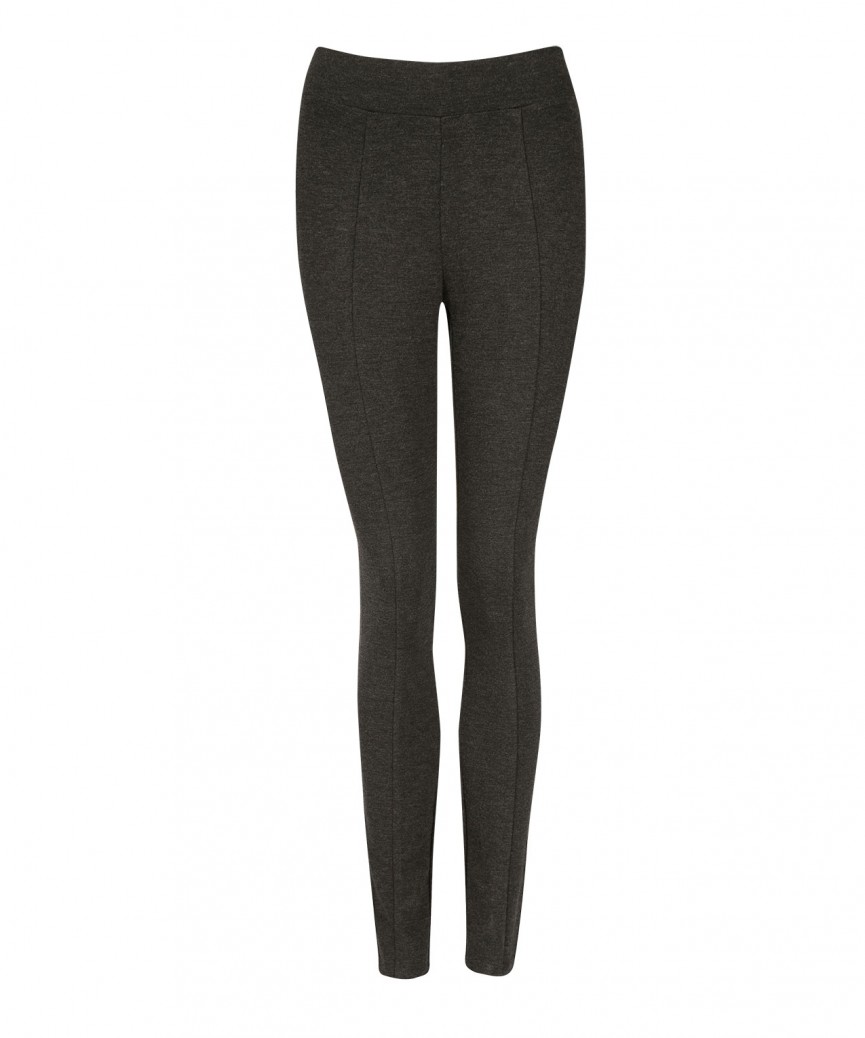 6. TNA Atmosphere pant, Aritzia $60
Fancy a high-rise legging? The Atmosphere pant is constructed with TNA's signature fabric, Vitessia which contains 18% spandex for a "second-skin" feel. These leggings offer great support and stretch. If the high waist isn't for you, check out the TNA Stride legging instead.
Pros - great stretch and support, suitable for a wide range of occasions from work out to under a dress, available in a variety of colors
Cons - Pricier than the average leggings, not many patterns to choose from, limited sizing options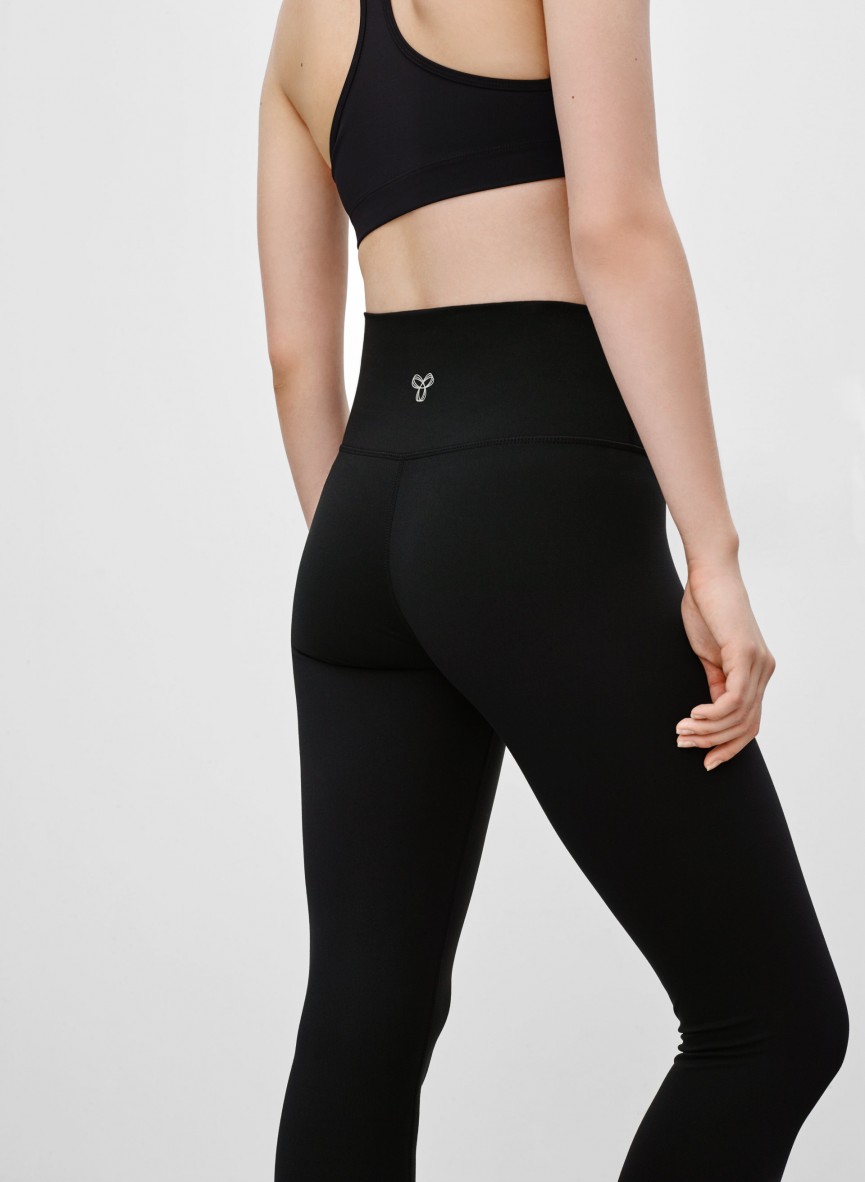 7. Lululemon Wunder Under Legging $98
The Lululemon leggings are definitely the most polarizing of all the picks. They have blown the pants off many girls, but some find them underwhelming. The Wunder Under legging is constructed with Lululemon's signature fabric Luon which is known to be sweat-wicking and breathable. It somehow feels cotton-soft while offering lots of stretch. However, some girls have complained that they wear and fade easily and are prone to being see-through.
Pros- soft, stretchy, breathable
Cons - expensive, some reviewers complain that they wear quickly, may offer a see-through surprise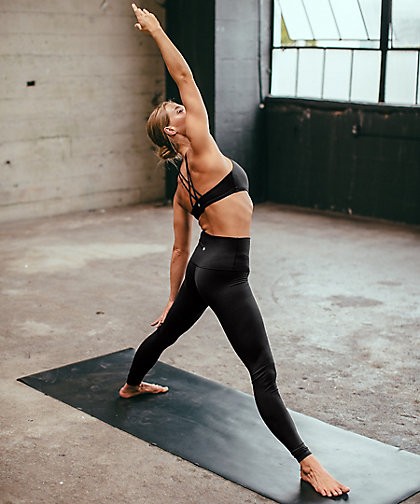 8. Yummie By Hannah Thomson Hannah Leggings, The Bay $110-120
The Yummie legging is the most expensive legging in our roundup but they offer the ultimate in smoothing and support and don't wear easily. The Hannah is a great option for those that don't love a high waistband. Some reviewers find that the waistband can be prone to rolling down. If that concerns you, check out the Milan legging instead.
Pros - wears well, sucks it all in, available in plus sizes
Cons - price point, waistband may roll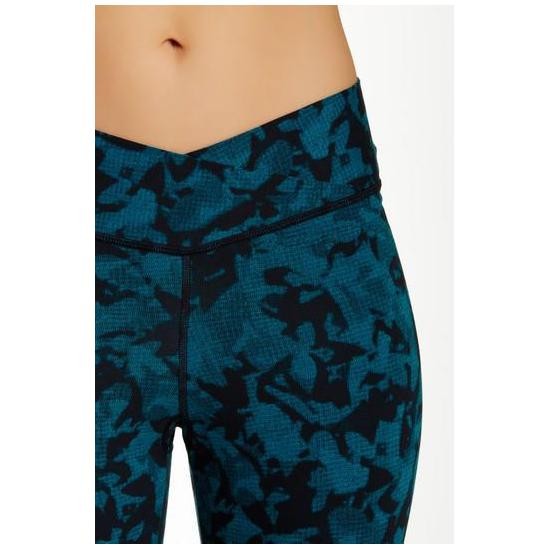 No matter which leggings you choose, careful laundering will extend their lifespan. I have found that washing them inside out, on the delicate cycle with cold water and only with other leggings helps to retain the stretch and the colour.
Now just one question remains. Are leggings pants?