For some of us, March Break is already upon us. Here in Ontario we are in full-swing and it didn't take long for the "Mom, I'm bored" to start. I found some great ideas on Pinterest that you can do anytime, using items you already inevitably have in your pantry. You don't have to spend a dime and you don't have to go out!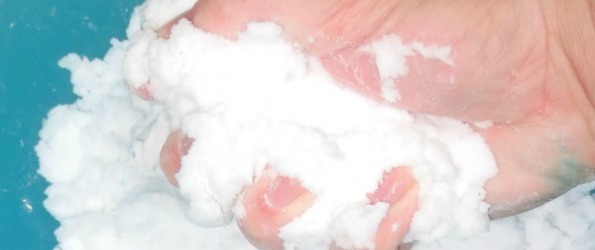 With just baking soda and water, Growing a jewelled rose (above) teaches you how to make clean mud. Kids love mud, but we hate dirt, so this safe, non-toxic way to mimic the feel of mud is an awesome activity for sensory development and pure fun.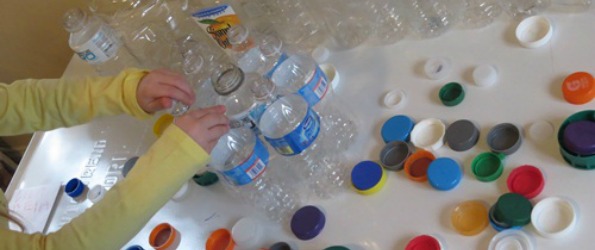 The Teach Preschool organization (above) uses simple leftover plastic bottles from water, juice, etc., and their lids to make an educational game of "which lid fits which bottle". I could see this keeping kids busy for hours!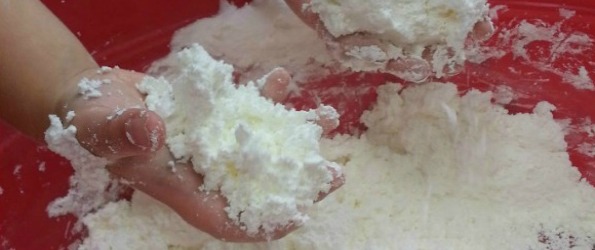 Play Create Explore (above) made homemade snowballs with just cornstarch and shaving cream. You can add food colouring to your snowballs for added interest. I just don't suggest yellow!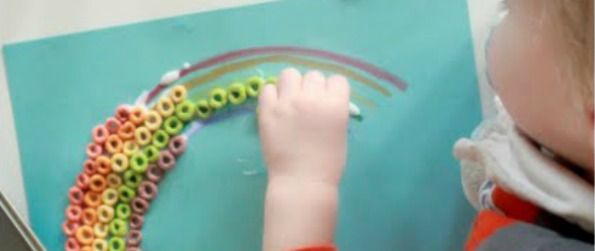 Hands on as we Grow used fruit loops and glue to make this fruity rainbow for St. Patrick's Day.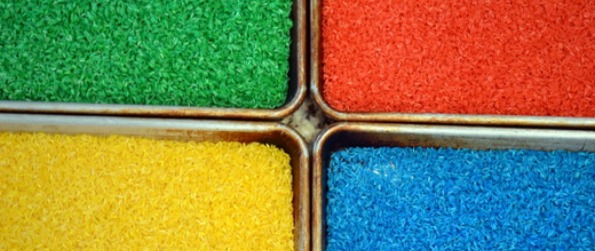 Make simple coloured rice for digging, touching, playing and just plain ol' exploring with just rice and food colouring. Not Just Cute shows you how (above).

If your child, like mine, needs to work on fine motor skills, these salt mazes (above) are an easy and unique way to do it. Kids find writing boring and tedious, so this makes it new and fun, a great idea thanks to Teach Preschool, made with just salt and straws.

Parents.com (above) has an amazingly easy idea for backyard bowling with clear plastic bottles filled with water and food colouring. Kids will love knocking down the bottles and learning their colours.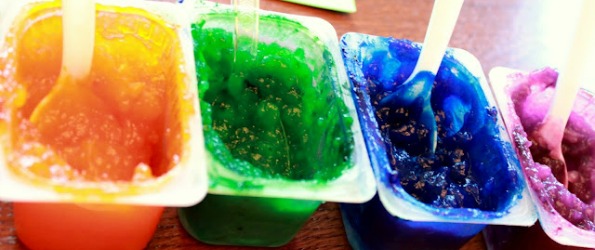 With just cornstarch and gelatin, Hands on as we Grow (above) made this edible finger paint. This is great for toddlers and babies who want to paint, but also like to eat paint.
Do you have any great ideas for beating boredom over the holidays? Let me know if you try any of these easy and frugal ideas over your break. I just printed a few of them off and am off to get my kids started on the fruit loop rainbow.
(Image credit: Helechos Helene)