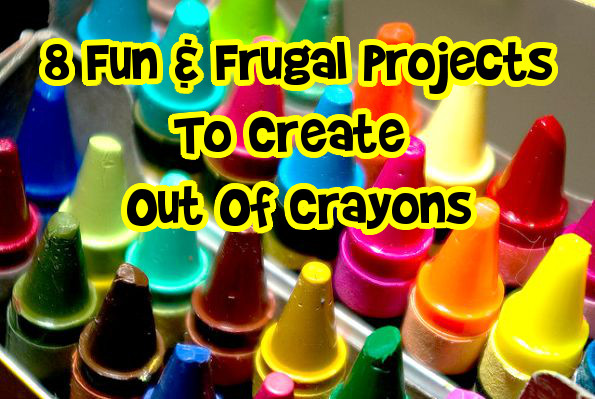 With back to school shopping in full swing now, I could not help but ogle the lovely boxes of pens, pencils and crayons at the store the other day. I used to buy the giant teacher packs of crayons and it always took me to a happy place to open up a gigantic box. With so many packs of crayons starting to go on sale, it is a great time to make a few DIY projects with crayons as the focus. The next time you catch crayons at a fab price, throw a few extra packs in your cart so you can make one of these fun and easy projects.
Crayon Photo Frame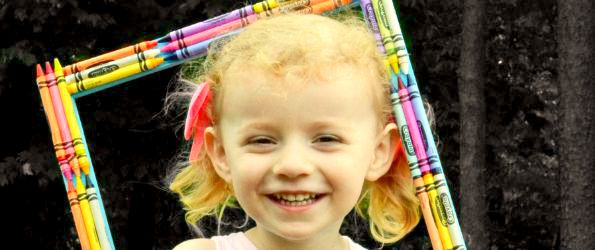 Create a super cute photo frame using crayons over at It Happens In A Blink. I am a total sucker for creating a cute first and last day of school photo, and this photo frame would be adorable. After you use it for your photos, frame some of your child's art with the frame.
Batik Style Fabric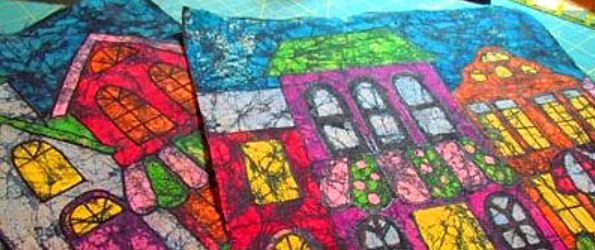 Wow, this batik technique on fabric makes such a cool finished result! Over at Suzy's Artsy-Craftsy Sitcom, they are melting crayons and using them to paint on fabric. Once the hot crayons cool, she uses a paint technique that gives the fabric a batik look. I would have never guessed her throw pillows were made using crayons! If you have no drawing skills, draw a pattern instead and the fabric will come out equally as cool looking. I'm going to make a piece of fabric and stretch it in a frame for inexpensive wall art, but the featured pillows are equally as cool if you can sew.
Carved Crayons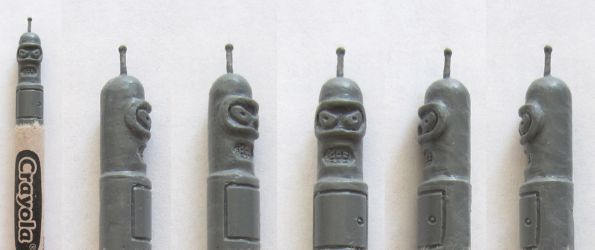 If you have some whittling skills or are looking to pick up a new hobby, you should totally try to make these amazing carved crayons featured over at The Daily Dot. While I do not think I have the talent to make these, I sure would have fun trying. If you are able to make these fun carved crayons not only will you rack up awesome points, but you could start up your own side business. The original artist is selling these crayons for $60 to $100 per crayon for the most popular designs.
Melted Crayon Art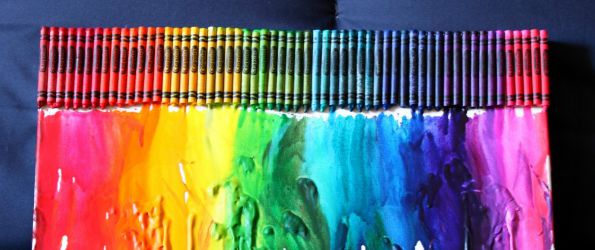 Melting crayons with a hair dryer to make art is a technique that has been sweeping the internet. If you have not yet tried this fun project where you glue crayons to a canvas and then melt them, you need to give it a go. At 52 Kitchen Adventures, they give you detailed instructions on how to do this technique. Over at the blog Hative, I found a huge roundup you need to see of 30+ Melted Crayon Art Ideas to give you plenty of inspiration. There are several of these ideas I need to make for my home. Not all of these projects look like they belong in a kid's room!
Crayon Candles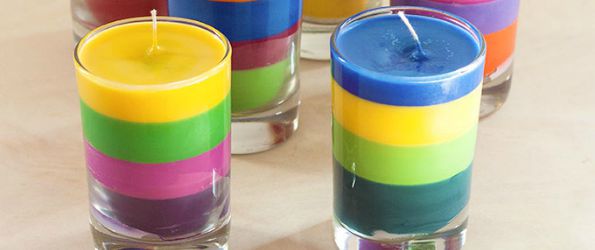 These colourful candles over at Evermine Occasions are a fantastic way to use up some of those crayon bits and pieces as you clean out your craft area. I have made these before, and the extra wax is useful for getting a clear, clean colour out of your crayons but does not have to be included. You can find wax at most craft stores or online such as this wax I found at Walmart.ca. In a pinch if the power was out, you can take use several crayons and a piece of fabric to create a survivalist candle as detailed over at The Art Of Manliness.
Crayon Storage Container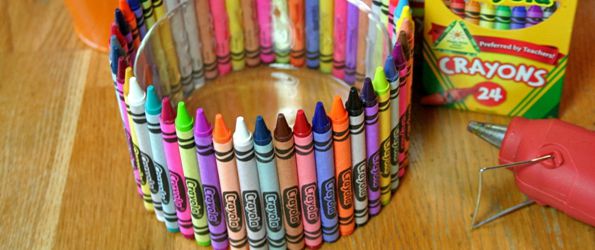 Attach crayons to the side of an inexpensive container or bowl, and you have the perfect place to stash all of your homework supplies. Check out this adorable crayon container over at The Celebration Shoppe. This would make an adorable gift for a teacher, or you could also use it to store other art supplies in your kid's playroom.
Crayon Wreath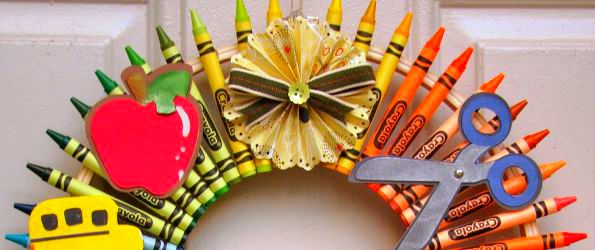 Oh, what an adorable teacher gift! If you have a favourite teacher in your sites, this is such a cute decoration for the front of a classroom door. Check out the full instructions over at Crafty Creations By Jill. This wreath is totally customizable, and a few school themed scrapbooking accessories and ribbons give the wreath a nice finished look.
Crayon Play Dough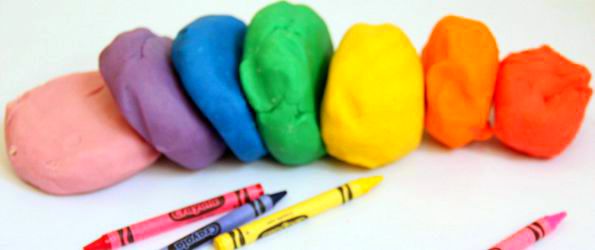 Here is a fun way to use up some of those old and broken crayons. Over at Sugar Aunts, they are making homemade play dough and adding the colour with crayons. Your colour possibilities are endless with crayons and you can mix and match for a little colour mixing experimentation. You should have most if not all of these ingredients already in your pantry.
Bargainmoosers, what would you make out of crayons?
(Image Credit:Joe Plocki)