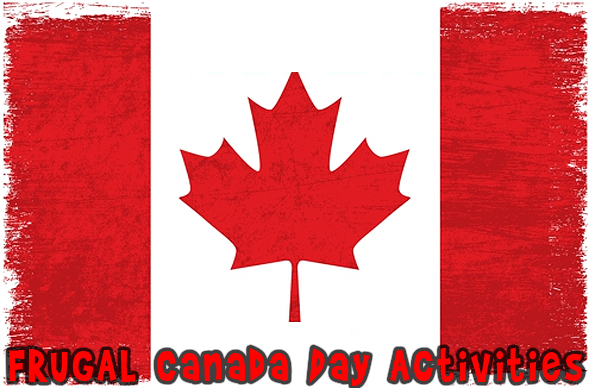 Crack a beer (Canadian of course), light a fire and sit back and relax. It's almost Canada Day and we need to celebrate our country. Some of us don't have a cottage or boat to go to, so we need to improvise. You can still have a fun long weekend and do it cheaply. Check out my seven ways to have fun this weekend on the cheap.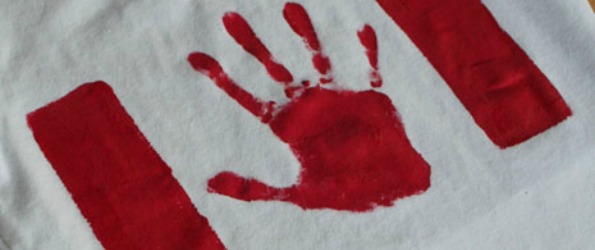 First, you need something to wear (above). I am actually doing this activity with my kids tonight, but it doesn't just have to be for the kids. Simply buy a plain white t-shirt and use a sponge and your hand to create this Canadian flag. You'll be stylish and unique and it will cost you only a few dollars. Thanks Workman Family.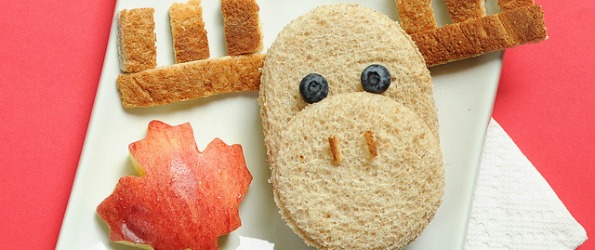 Next, you'll need something to eat and this totally creative little moose after our own hearts from Canadian Family (above) is fun and tasty.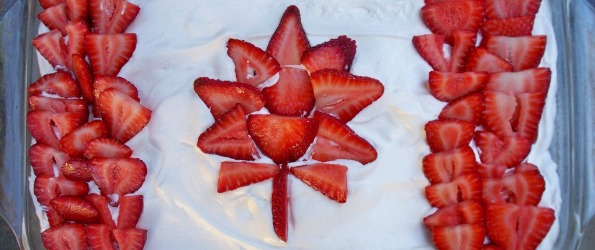 Dessert comes next and there is nothing much easier than a Canadian flag cake (above), made with boxed cake mix, ready-made frosting and strawberries. That should cost you less than $10 at this time of year. Get the simple instructions from Crafting and Creativity.
Before I forget (ok, I won't), we need drinks for this par-tay. Visual Meringue crafted this refreshing and so delicious mocktail (although adding booze is up to you). Yum!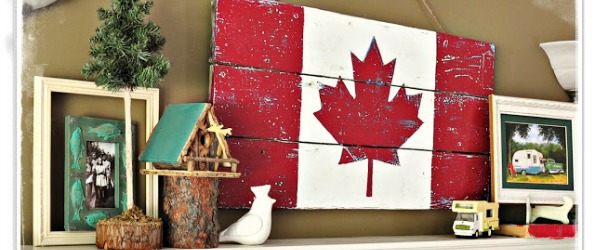 If you love the look of wood decorations as much as I do, you can very easily make this Canadian flag out of old fence boards! This is going on the "honey-do list", thanks to Crow's Feet Chic.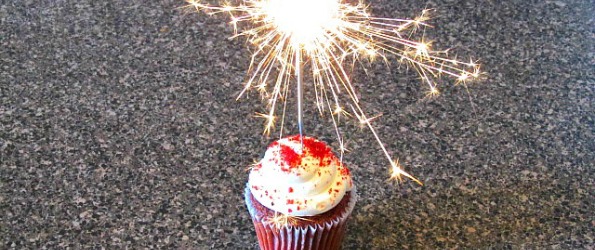 What are you going to do at your party besides have some cold drinks and fun food? Test your trivia knowledge by using these questions from Moms and Munchkins, or find your own. The internet is a vast resource for Canada facts.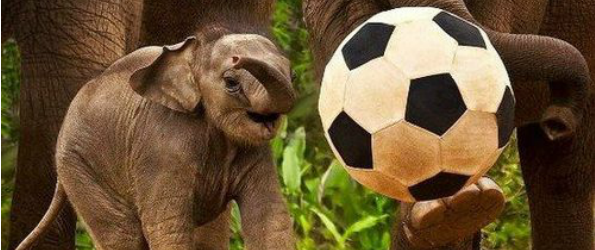 Pretty much the cheapest idea on here - grab a ball and play! Soccer, baseball, tennis, frisbee, whatever floats your boat. Photo thanks to Funny Wildlife.
Bargainmoosers, what are your plans this Canada Day long weekend? Let me know below!