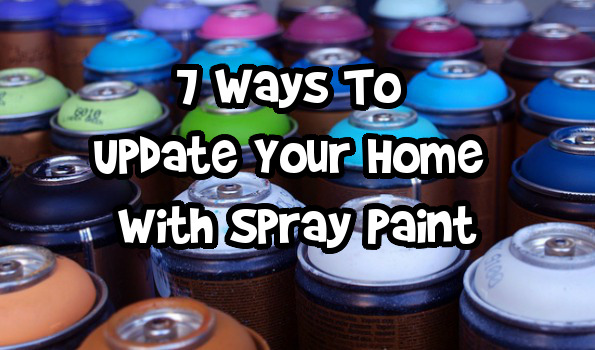 I love looking at all the beautiful DIY projects various blogs have put together. Even more, I enjoy working on my own projects for my home. Sometimes you just want a project to be quick, simple and effective without a 25 picture tutorial. Included below are all items you can spray paint to make a big impact in your home both for outside and inside your home. These projects should not take tons of technique to complete, just a little elbow grease and time.
The average can of spray paint at Lowe's Canada costs between $6 and $15, making these projects super cheap to upgrade. If you are new to spray painting, you may want to check out the basics at Live Love DIY  or read more tips over at In My Own Style before you get started on your project.
Patio Chair Cushions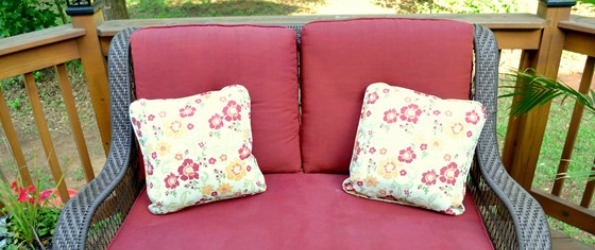 This weekend it was so nice, we broke out the patio set. I was so vigilant about our outside cushions last year that they spent half the summer in the closet. I managed to get my set of four cushions on sale and I still spent $100 in new cushions. If you were less crazy restrictive and have stains, mildew or fading you can update the cushions with spray paint. Check out this post from The Frugal Homemaker as she details how she did it. The cushions look fab!
Patio Furniture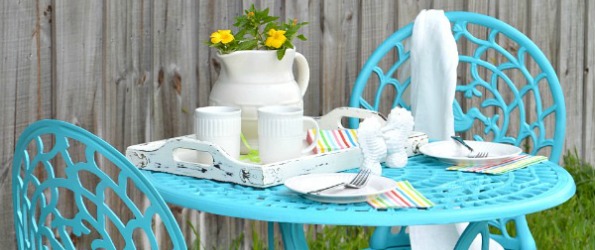 As you are clearing out your spring items, you may find your patio set may also need a spring makeover. Spray paint can take care of all of that weather damage and make your patio set look fresh and new.  Over at H2O Bungalow, they spray painted a pretty outside cafe table and it now looks picture perfect. Need more inspiration? Check out the metal set at Bright Bold Beautiful, which cleaned these chairs up fast. Honey of California remade her wood patio set in a beautiful distressed red.
Patio Umbrella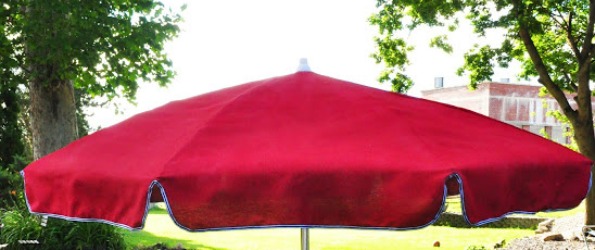 The fabric on patio umbrellas fades even more so than the patio cushions do. Last year I had a hard time finding a decent umbrella for under $50, and that does not include the stand to keep the umbrella from falling over. I am not willing to repurchase another umbrella just because the sun faded it. Upgrade yours with spray paint using the inspiration at Creatively Living. You can do these in any colour you like, but a red patio set sure pops against the green grass.
Giant Planters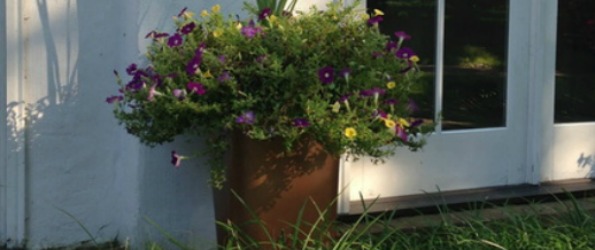 Over at The Spotted Lamb,I spotted a great spray paint project for your garden or the front of your house. This blogger took inexpensive plastic garbage cans and spray painted them to make awesome looking planters for the front of her house. Most larger and taller planters cost around $50 to $150 such as this one @ Lowe's Canada. Make a set at a fraction of the cost following this tutorial.
Doorknobs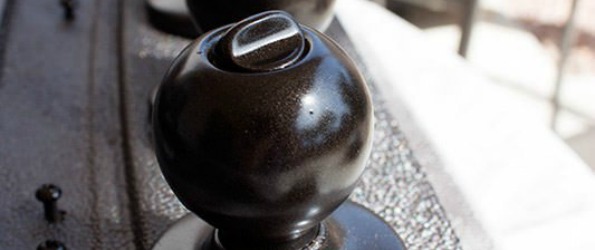 Doorknobs typically run between $10 and $40 for an inside door.  I know we have at least eight inside doors in our house and that cost can add up quick. One way to update your doorknobs on the cheap is to pick up a can of high-quality spray paint and get to work. Over at Handle The Heat they have updated their doorknobs with a dark oil based bronze paint that would instantly give the look of your house a lift for about $10, the cost of one door knob.
Custom Curtain Rods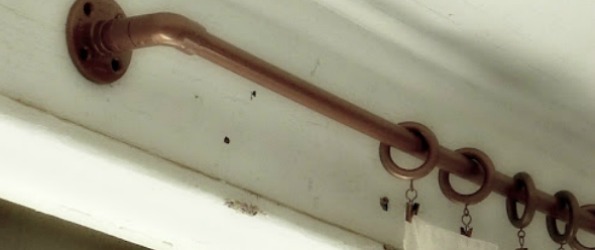 If you have large windows to cover, or just want to cut your cost of purchasing curtain rods you will want to see this next post. Check out this great DIY hack from Our Vintage Home Love. She used PVC pipe and spray paint to create these super cheap yet effective curtain rods.
Light Fixture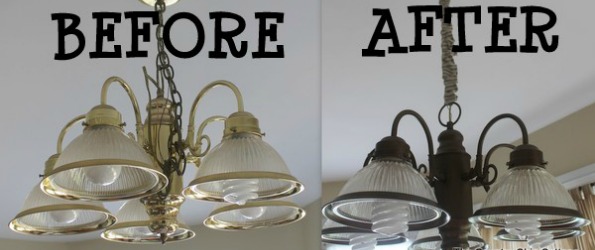 Light fixtures are also not a cheap item to replace. If you have been putting off updating, upgrading or changing your light fixtures you may want to consider updating them with spray paint. Check out how The Country Chic Cottage took an older gold fixture and updated it with an antique brass colour.
Bargainmoosers, what would you update with spray paint?
(Image Credit:Auntie P)