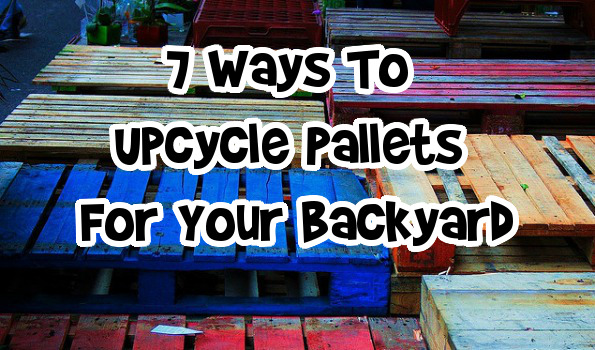 Pallets are a waste product at many factories, construction sites, and stores. If you are unfamiliar, a pallet is a flat support for moving a larger amount of products and makes shipping everything from electronics to food much easier. Most pallets are made of wood, but there are some made of plastic as well. Wood pallets make a great base for a whole host of upcycled projects on the cheap. They easily transform with a few cuts and a little hard work.
Depending on the project you choose, I would consider sanding the pallet well to avoid splinters. Then I would add a coat of paint or stain to your pallet to give yourself a fresh base to start with. You can often find pallets that are being thrown away and take them home free. Please do be careful about the source of your pallets. According to a study by the National Consumer League quoted on Wikipedia, 10% off wood pallets used to transport food were found to have Listeria or E.coli bacteria. There are other places you can get pallets such as furniture stores and newspaper companies to avoid this contamination issues. Check out this article from 1001 Pallets for more ideas of places to find safe pallets free. Once you have your freebies, you can get to work creating some of these amazing projects for your backyard.
Easy Outside Pallet Sofa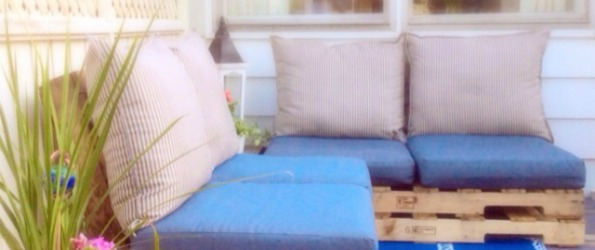 I have seen many various pallets turned into outdoor seating. I am with Lazy Mom's Blog. I want to keep my project simple. I like that this sofa project can be taken apart for wintertime storage. Your efforts should easily last for many summer seasons.
Pallet Patio Coffee Table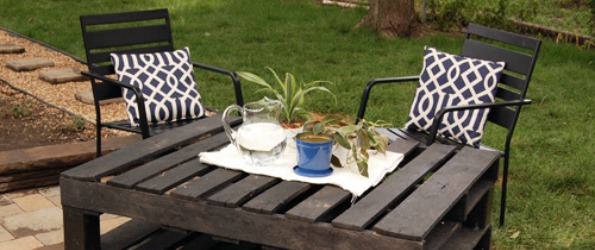 Turn your space into the perfect backyard BBQ. I never seem to have enough table space outside when I am entertaining, but I am not in a hurry to buy a second patio table. Joy Ever After has created the perfect durable outside coffee table to give you plenty of room for your drinks and party platters.
Pallet Balcony Shelf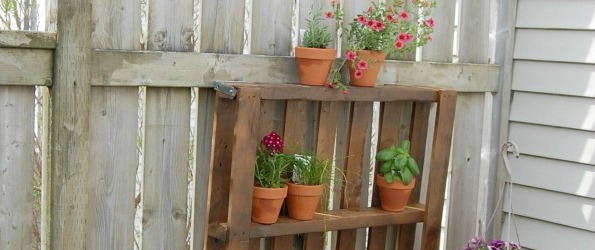 Before I moved into a townhouse style place, the only green space I had was a tiny balcony. I wish I had discovered this perfect pallet shelf fromDIY Passion. This blogger only spent $15 for her little garden. Create the perfect shelf to hold all your planters for your container garden full of vegetables or flowers.
Pallet Garden Walkway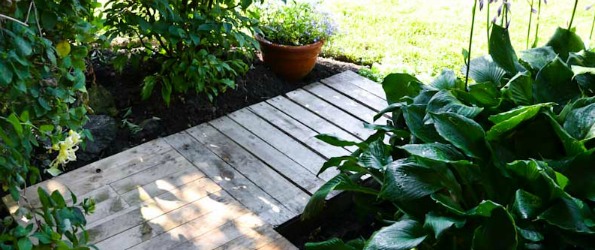 I have one area of my backyard that quite frequently gets muddy. I could use this little pallet board walkway to keep my shoes from being constantly caked in mud. Check out the instructions on how to make your own from Funky Junk Interiors. Cute and simple, this walkway is like a cheater boardwalk.
Pallet Swing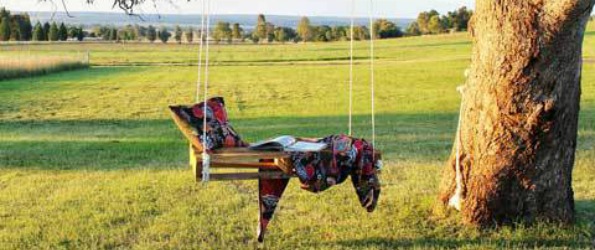 This is the perfect lazy day swing for with a tall glass of lemonade. Practice your knot tying skills, and soon you will have your own version of this fun swing over at Red Agape Style and Design. Throw on a cushion and you are ready to catch the breeze, or just enjoy a good book.
Pallet Fence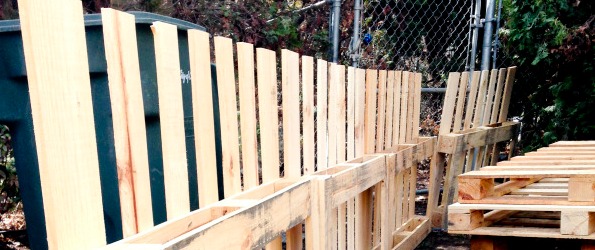 Building a fence around your yard can cost you hundreds of dollars. Generally, a fence is on the list right next to many other expensive home renovation projects. Check out this super quick and inexpensive pallet fence from Fairy Wings and Dinosaurs. While I do not expect this fence will hold a large dog, it is an awesome project to consider if you are doing renovations on a budget. I would probably think of this as a short-term solution, as the wood used to make pallets is not the same quality that is usually used to make fences.
Pallet Workbench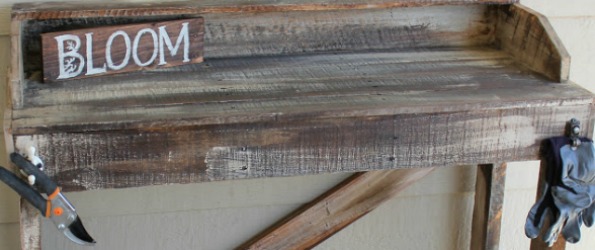 No matter what you create, every artisan needs a workbench. Over at Beyond The Picket Fence, they have created a workbench intended for gardening. I think this bench can be used as a perfect place to create all of your DIY projects, or would even make a nice little table next to your grill.
Are you looking for more inspiration? I loved the idea of turning a pallet into a raised garden bed that was featured in the past post 4 Cool Gardening Ideas To Fit Any Frugal Budget. I have a fresh pallet sitting in my backyard ready for paint for this project.
Bargainmoosers, what have you made out of pallets?
(Image Credit: Petras Gagilas)