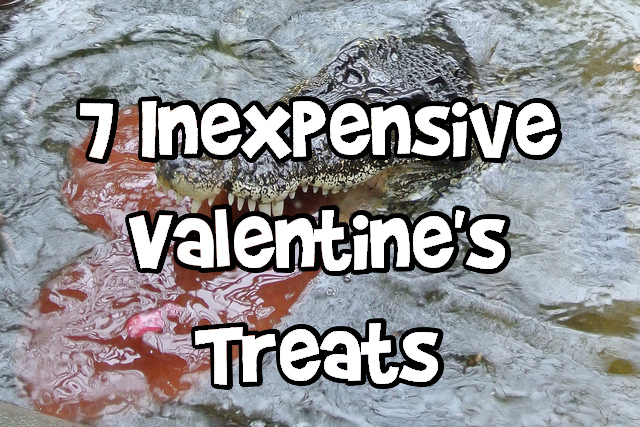 As experienced Moosers, we all know that Valentine's chocolate and goodies will go on sale on February 15th. This means you'll pay full-price for any box of chocolate or heart-shaped gummies you might want to get your beloved(s). Moosers don't pay full price! Instead, get out your apron and make your sweetie some treats. Your kids will love these recipes too. I mean, who doesn't love heart-shaped ooohey-goodness.

What treat is simpler and more inexpensive than popcorn? Liven it up by adding white chocolate, heart sprinkles and even some candy hearts. I'd seriously swoon over this and you can get the recipe from Give me some oven.

Sugar cookies are not just for Christmas, thankfully. This is a task the kids will love to do, cutting out all those hearts and sprinkling all those sprinkles and the recipe from Smart School Houseis only eight ingredients long.

If popcorn and cookies isn't your thing, give your head a shake and take a look at this cereal and pretzel mix that is unbelievably Valentines-ish. This treat is good enough to send with your kids to school, but also to give your secret admirer at the office. Pixels and Playbooks has the crazy simple instructions.

How about cupcakes? You like cupcakes? Seriously, who doesn't? These very simple cupcakes can be made in any flavour (even get a boxed cake mix if you wish) and then decorated with any red candy or cinnamon hearts in an XO pattern, which if you didn't know, is hugs and kisses. Special. Martha Stewart gave me this idea. We're tight like that.

Cookies and milk - the quintessential treat - so simple, yet so good. Add a little love to it by making these really cute heart ice cubes made from milk and food colouring. I don't always advocate food colouring, but in this case, it really adds a special touch. A Subtle Revelry has the instructions.

I am a sucker for a Rice Krispie square and one with pink hearts and icing are even the better! So easy, so tasty and so special. Cooking on the Side takes you there.

These red velvet cheesecake hearts will probably only be inexpensive because of the small portions you can serve them in and totally get away with it! Beautiful, no doubt delicious, thank The Novice Chef for this one.
Banner photo credit: Smithsonian's National Zoo

Bargainmoosers, are you a fan of heart-shaped treats? Let me know in the comments below!