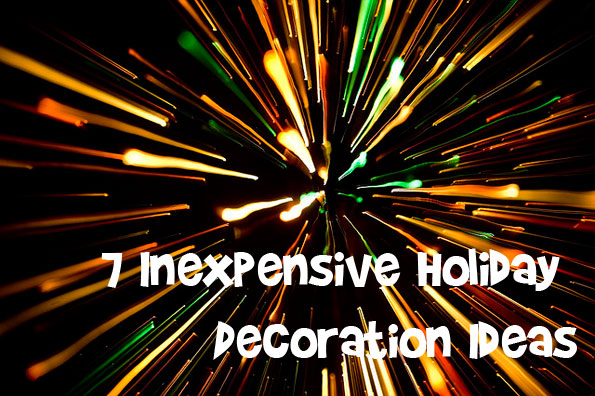 Tis the season to be jolly, fa la la la, la la la la... and what better way to get jolly than by decorating your home for the holidays? Whether you have already started or are still looking for ideas, below you will find a list of 7 inexpensive ways to decorate your home without spending a fortune.
1. Joy Wall Hanging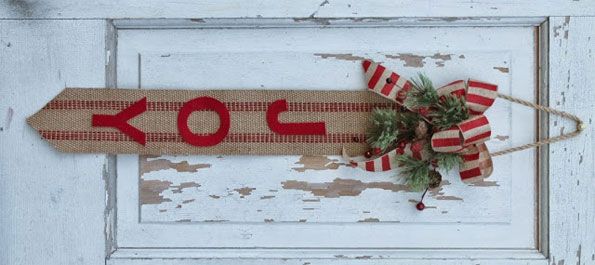 Greet the mailman who will be ringing your doorbell every day with parcels this month from all of your online shopping (or the guests you invite) with some joy with this super easy craft from 20 North Ora. All you need is some felt, decorative pieces and glue to make your very own joy wall hanging. The best part about it is that it can be hung virtually anywhere!
2. Ornament Wreath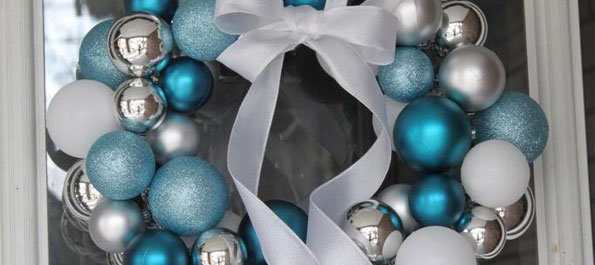 If you want a truly unique wreath for your front door, then Beautiful Life Made Easy has you covered. This ornament wreath may look complicated but it's actually super easy to make. All you need is a metal coat hanger, a bunch of ornaments, some ribbon and glue. This is a particularly great project for anyone who has scored loads of cheap ornaments after Christmas in the previous years.
3. Iced Branches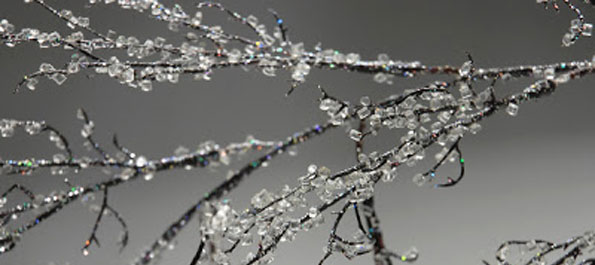 Love winter so much that you wish your home could look icy cool without feeling cold? Then make your very own iced branches with the help of instructions from Make Them Wonder . Take a stroll outside to grab some branches from your nearest park and then use tacky glue to adorn them with Colorfill diamonds. Once your branches are ready, you can place them in a vase anywhere in your home! Alternatively, you could also use glitter instead of diamonds.
4. Candle Holders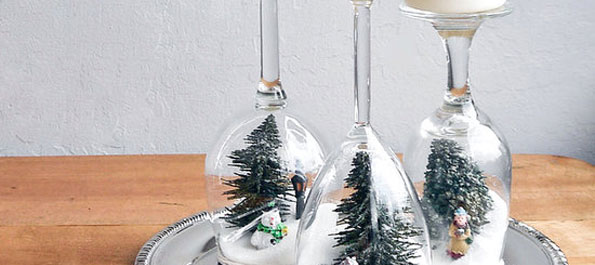 Store-bought candle holders are great and all but even better are those that you can make yourself like these ones from Pop Sugar. Although this Christmas decoration idea may be better suited for a chilly Sunday afternoon spent inside with a glass of hot cocoa or eggnog, it's actually a rather easy one, despite appearing somewhat complicated. By turning wine glasses around, you can create your very own scenery with mini Christmas trees from the dollar store and sugar to create the snowy look. If you prefer to use a vase, then you can also make an ornament vase instead as per Haukmoon269's YouTube instructions.
5. Advent Calendar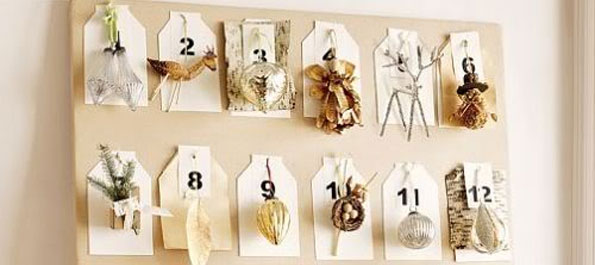 Make your very own advent calendar with  By Stephanie Lynn' step-by-step guide. You can hang little chocolates on each number or simply use it as a decorative piece anywhere in your home. As Christmas draws nearer, you could even hang a different little ornament on each day.
6. Candy Cane Holder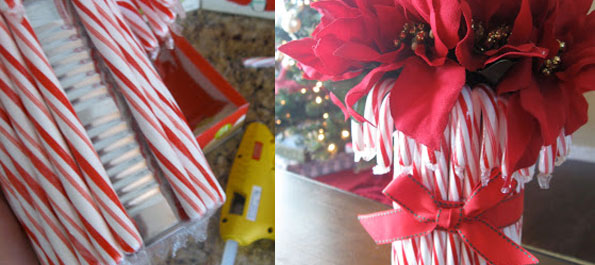 Take inspiration from Living Well Spending Less and decorate your vases with candy canes. December is the month of poinsettias and if you have already bought a pot or two to decorate your home, then you can add a unique touch to those store-bought pots by decorating them with candy canes as well.
7. Snowman Fridge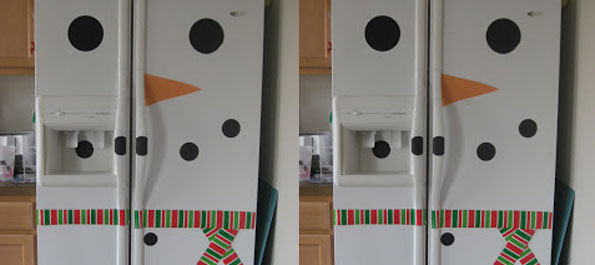 I love this idea from Crafting My Talents as it's so easy and festive. For all those of you with a white fridge or maybe even white dishwasher, then you can quickly and easily turn it into a snowman! All you need is some construction paper and for the scarf, you can even use holiday wrapping paper.
Image Credit: James Gray-King