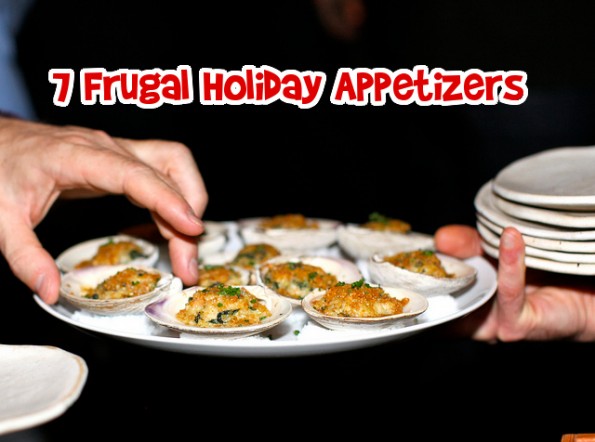 With the holiday season in full swing, you may be hosting or going to a number of parties and want some simple and inexpensive appies to serve or bring. In comes Bargainmoose to the rescue to make you hungry and save your wallet all at the same time.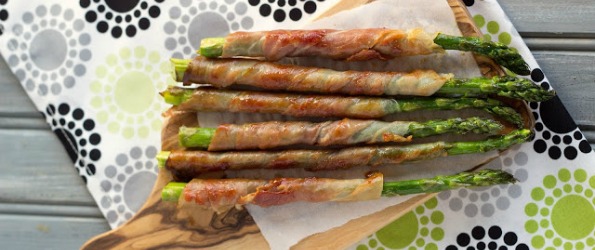 Proscuitto wrapped asparagus has only three ingredients, but I bet they are insanely delicious. While proscuitto or asparagus are not that cheap on their own, being the main ingredients means you can still make this for less than $10 and probably serve about 1-2 to a crowd. Cooking on the Front Burner has the very simple recipe.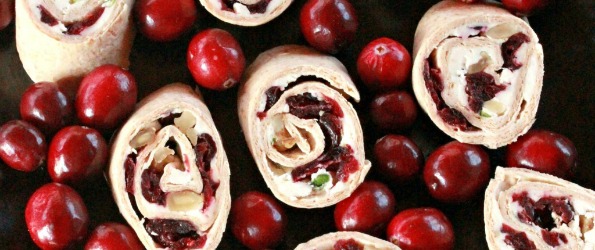 You may have seen these cranberry feta pinwheels before and thought how festive and so delicious and even nutritious these frugal appetizers are. You can get tortillas for about $2, cream cheese on sale for about $3 and the cranberries right now are about $2. Feta cheese might set you back $5, but you could do without it and this dish would still be quite tasty. Same goes for the walnuts and the green onions, although I would not omit the onions since they are very cheap and add so much flavour. Get the recipe at MommySavers.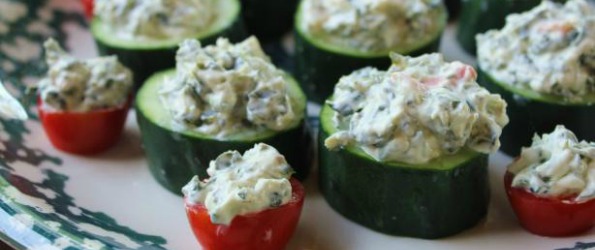 These veggies with spinach dip appetizers are tasty little frugal bites of heaven. With cheap ingredients like sour cream ($2), frozen spinach ($2), soup mix ($1) and green onion ($0.50), plus a little mayo, these appetizers won't set you back more than $10. Add a cucumber and a few grape tomatoes and that only adds about $3-$4 to your total. Or you could buy crackers on sale. Get the recipe at Food.com.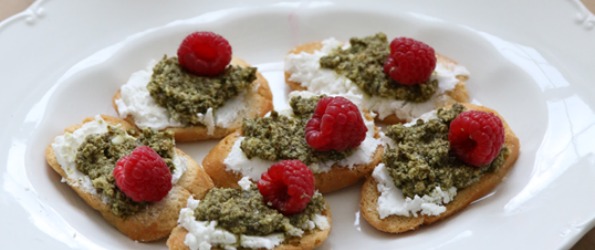 I had to blog these unusual, but tasty looking and simple appetizers. Finding Home Onlineput together goat cheese, pesto and raspberries on a crostini. Sounds so weird, but I wouldn't say no to trying it. Goat cheese will set you back about $5, a small container or raspberries is about $3, a jar of pesto is about $3 and a baguette you can get for $1. $12 would be your total for this neat little appie.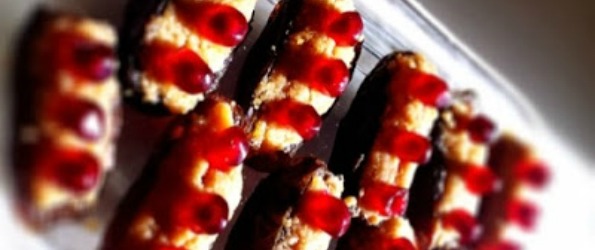 Iris Lazz didn't just blog a frugal recipe, this one is Paleo too. It looks healthy but incredibly delicious. So simple, she made cashew butter (or you can buy it) and that would be your most expensive part of the dish at $3-$5. She filled dates with it and dates are about $3-$5 as well, but you don't have to use all of them. Then she added pomegranate seeds on top, and this would be less than $1. I can just imagine the juicy pop right now.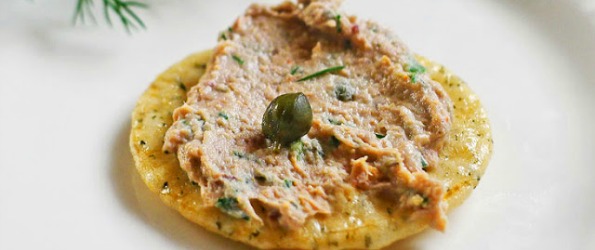 If you want something fishy at your shindig, sardines are very inexpensive but pack a huge flavour boost. This smoked sardine spread is so inexpensive, you'll want it at every party. Sardines are about $1 a can and a little goes a long way. Add cream cheese ($3), some dill ($1), lemon ($0.50), green onion ($.50) and capers ($3). Get your crackers on sale or use a baguette and you've got yourself a $10 appetizer to feed a crowd. Get the recipe at Cooking Weekends.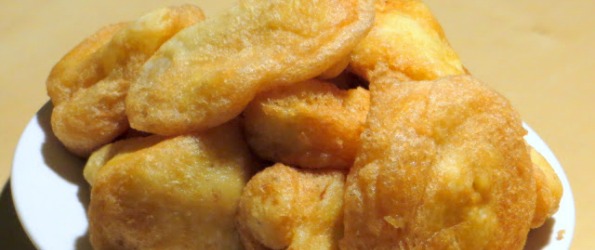 This appetizer is probably the least expensive of the bunch, but is probably best done right before serving. Battered cauliflower only takes the actual cauliflower ($2), flour, oil and seasoning (probably less than $1). I'm really craving this right now. Get the recipe at The Coffee Shop.
Photo credit for banner: torbakhopper
Bargainmoosers, did I make you hungry? If yes, tell me in the comments below!