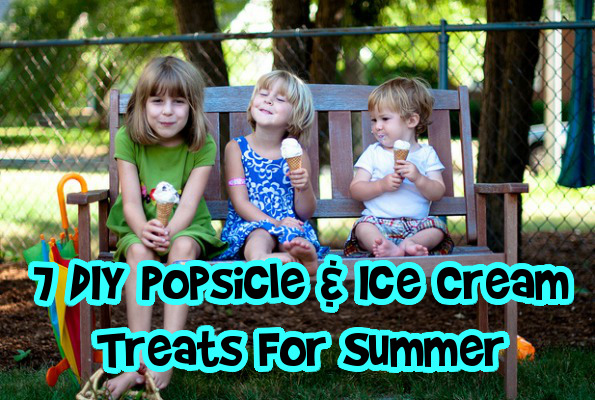 When the temperatures rise, my entire family starts asking for cold and creamy treats more often. Have you priced out the ice cream and frozen treat aisle lately at the grocery store? A carton of ice cream or dessert popsicles are ranging from $4-$7 a box according to my Flipp App, and that is the sale prices. Going out for ice cream is no cheap treat for a family, with many ice cream treats costing $4 or $5 per person. Frozen yogurt places have a low starting price, but by the time you add any toppings many of us end up spending on average $4-$6 for our treat. While freezies are cheap, they do not offer much in the nutrition or flavour department.
Skip the pricey shops and instead make some inexpensive treats at home. Many of these treats featured are put on a popsicle stick as it is an easy way to serve a group. I picked up a popsicle mould set from the dollar store for about $3. You could also pick up this set at Amazon Canada. If you do not want to buy a mould, you can use one of the techniques listed over at The Kitchn. If you have never made popsicles before, make sure to run a little hot water on the outside of the mould before you remove the popsicle. I have had multiple friends complain of stuck or broken popsicles because they skipped that step. I have rounded up some of my favourite treats from around the internet that are both quick and cheap to make.
Whipped Pineapple Pops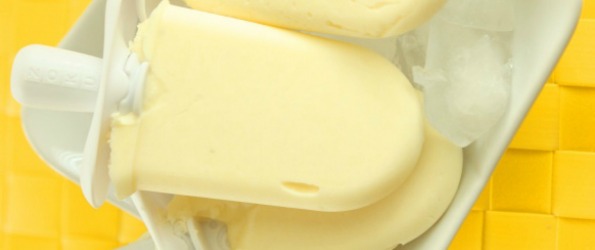 Whether you choose to use fresh pineapples that seem to be consistently on sale right now near me or canned pineapple, these whipped pineapple pops will please both kids and adults alike. Serve this frozen mixture in a bowl or in a popsicle mould. This recipe for Super Healthy Kids is a copycat recipe of the famous Disneyland Dole Whips.
Nutella Cool Whip Popsicles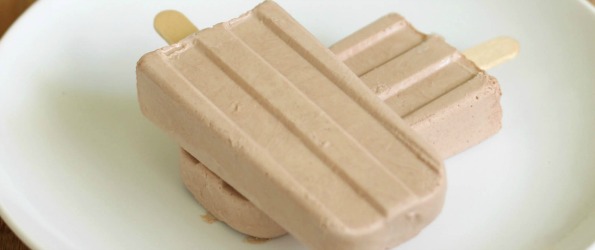 These super easy Nutella popsicles look so delicious. I want to pop a batch in my freezer right now. These creamy popsicles over at 52 Kitchen Adventures only need a few ingredients. Add some strawberries to this recipe for a delicious twist.
Chocolate Covered Bananas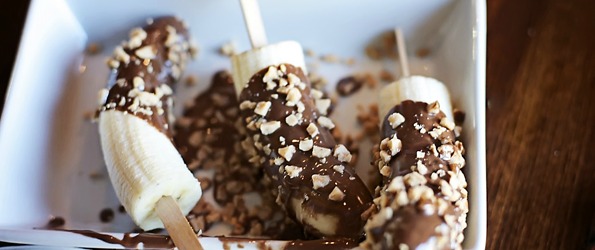 I know I have paid $3 to $4 dollars for chocolate covered bananas at a theme park or fair. I somehow forget just how easy and cheap chocolate covered bananas are to make at home. Over on How Does She, there is a great basic tutorial for creating this delicious treat.
Yogurt Pops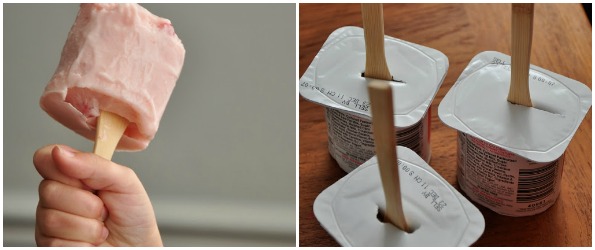 A few weeks ago, I managed to score some coupons for free kids yogurt that was on something I purchased at the grocery store. Some of those yogurts are now nearing their expiration date as we did not make it through all of them. Save the waste and make these fantastic yogurt pops right in single serve containers. Check out the details from Annily Green. Never waste individual sized yogurts again!
Root Beer Float Popsicles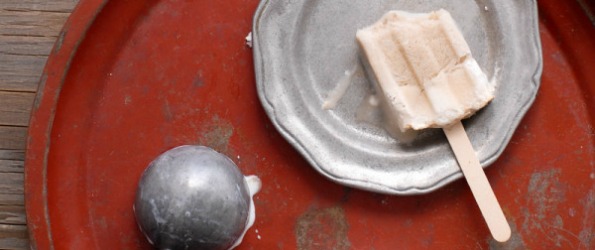 This is an easy way to distribute a classic root beer float to a crowd. These only require two ingredients, but leave you with an indulgent treat. Check out the directions at Boulder Locavore. Delicious! You can skip the A&W drive-thru next time.
Copycat Orange Julius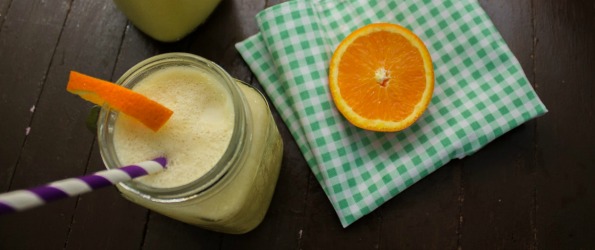 In Montreal, there is a giant orange that regularly serves up a delicious Orange Julius (they call them orange juleps) alongside hot dogs and fries. Rather than dropping cash on lunch, I can get a taste by creating this yummy copycat Orange Julius at home. Creamy and delicious, this tastes like a liquid Creamsicle. Check out the recipe at Maya Kitchenette. You can also pour this mix easily into popsicle moulds.
Strawberry Lemonade Popsicles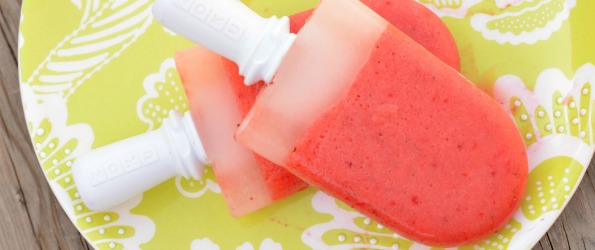 This is one of my favourite treats to make when there is just a little leftover lemonade in a pitcher. Check out this super easy recipe from A Night Owl Blog. I usually skip the simple syrup and they are just as tasty without the extra sugar. Frugal Tip: Save any leftover berries that are overripe in your freezer. You save food waste and have fruit on hand for delicious popsicles when you are ready to make them. Yum!
Bargainmoosers, what are your favourite inexpensive and cold summertime treats to make?
Image Credit: Janice Cullivan