Hey Amazon.ca shoppers, do you know about their pre-order price guarantee??
If you like to secure you're copy of an upcoming and much-anticipated book, CD, video, DVD, video game, or software before it's officially released (aka pre-order), you may run the risk of over-paying. Luckily, Amazon has you covered!

Prices sometimes change between the time an item is listed for sale and the time it is actually released or shipped. Most likely the advantage will be in your favour with prices going up, but if it's not and the price actually drops, Amazon.ca will credit you for the difference.
The Pre-Order Price Gaurantee only applies to books, CDs, videos, DVDs, video games, or software sold by Amazon.ca, and not to items (or prices) offered by other sellers on their site.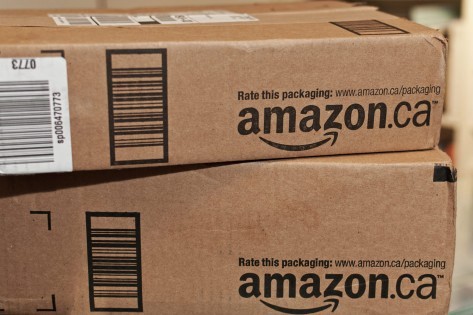 So, if your order enters the shipping process before the release date and the price is lowered on the release date, Amazon.ca will automatically refund your credit card for the difference within 48 hours of the release date. Otherwise, the order summary in Your Account will reflect the lowest price within 24 hours of the price change.
What I love most about this guarantee is that it is automatic, you don't have to track the prices yourself or do any follow-up!
Amazon.ca used to offer price protection on all items sold and shipped directly through them, where if the priced dropped within 7 days of delivery, they would credit you the difference. Unfortunately this ended back in 2016.