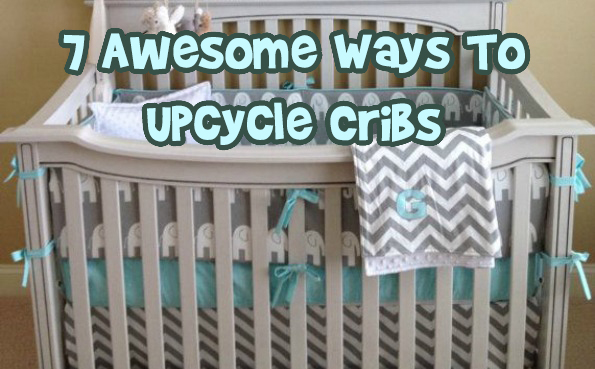 I love to find uses for older items and furniture around my house. I had two babies back to back, which means I needed two cribs at the same time because they were so close in age. What are you supposed to do with two cribs once you are done with them? I don't plan on having another baby, and I know we won't get much back if we were to just sell them online second hand, so I took to the internet with a mission to find some other uses for them.
I couldn't believe how many awesome ideas I found online for old cribs, and almost all of them were fairly inexpensive. I chose seven of the best and inexpensive ideas to share with our Moosers who may have a baby crib in storage as well and just don't know what to do with it.
1. Kid's Desk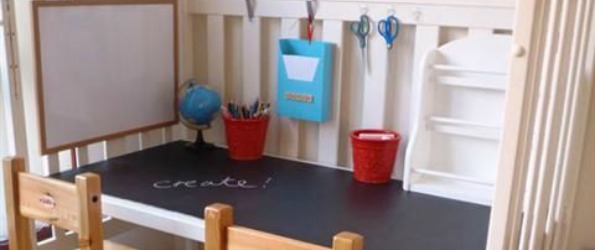 I just love this idea because the crib basically grows with your child. It stays in their room for a little desk or art center and it looks so cool and unique. I found this idea on www.babble.com. Just take off the one side of the crib, paint it, and add some hooks and a chair. Very simple and looks great!
2. Kid's Sitting Area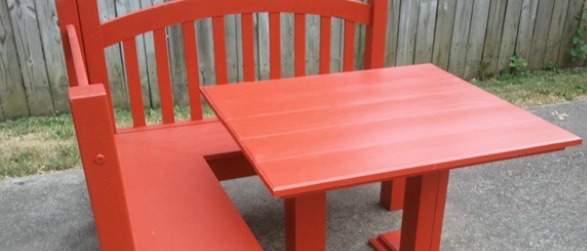 How awesome is this idea to turn a crib into a kid's bench and table for a fun corner sitting area for kids? You will find the step by step details posted on Myrepurposedlife.com.
3. Storage Bench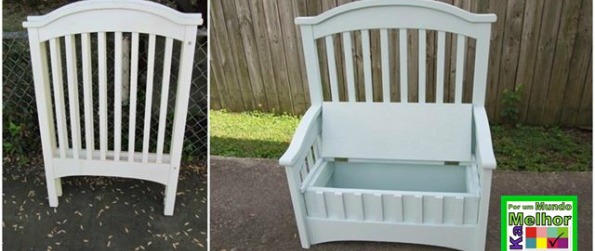 This idea was featured on the blog MyRepurposedLifeand I just love it.  You can use it for the entry way of your house to keep shoes and items hidden away.
4. Chalkboard Easel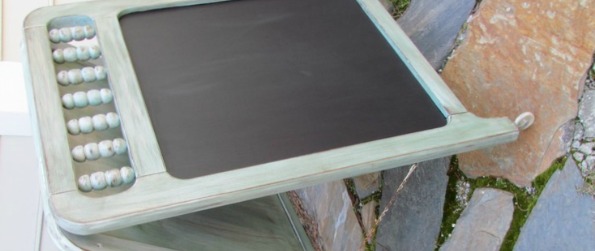 This idea is probably one of the easiest ideas, and I would have never thought of it myself.  Take the ends of the crib, paint them with some chalkboard paint, add some wheels and a chain and voila- an easel! This idea fromindulgy.com is perfect for any household with kids.
5. Jewellery and Hair Organizer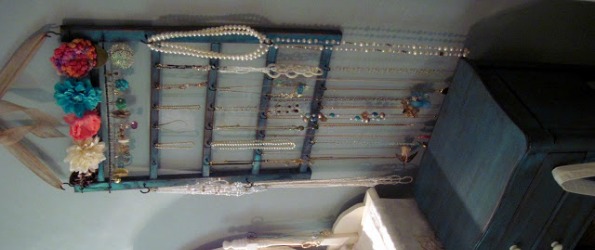 This is another idea I wouldn't have thought of but I will be doing. It is so simple and easy to make a hanging jewellery or hair organizer for your bedroom or closet. You can even hold items like belts and scarves on it as well. All of the instructions are posted on Cottageinstincts.blogspot.ca.
6. Front Porch Swing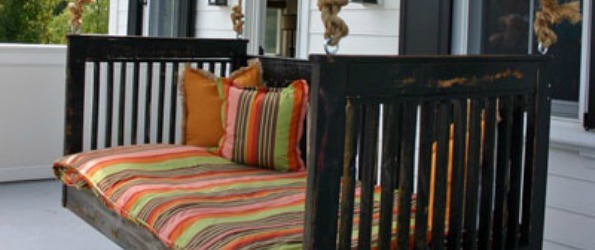 This is probably my favourite idea because I have always wanted a front porch swing, but they are just so expensive.  All of the details on how to make it can be found at www.decozilla.com.
7. Laundry Room Dryer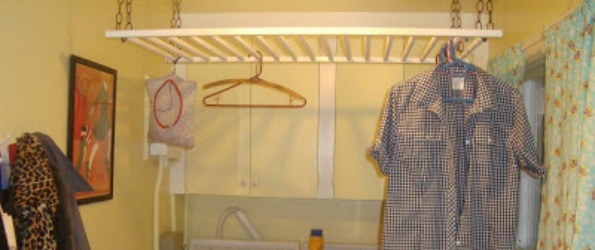 This idea uses just one side of the crib (or more if you want to hang more clothes I guess). It is very straightforward to set up, and so practical as well. This idea can be found on the website www.lifeinapinkhouse.com.