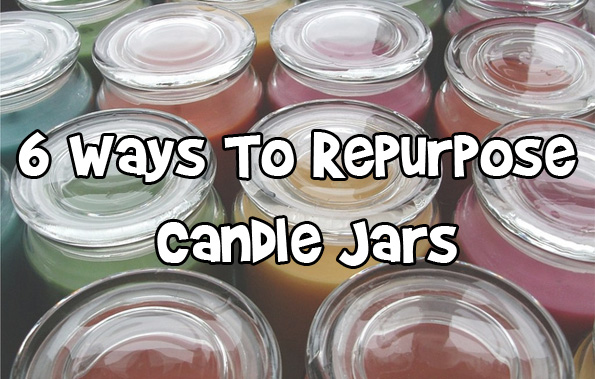 Are you one of the lucky ones to have received a candle or two for Christmas? Candles certainly make for popular Christmas gifts, especially when not knowing what to get someone. Instead of throwing away the container once the candle is burnt out, repurpose it into something more useful with these 6 ideas.
1. Organizational Containers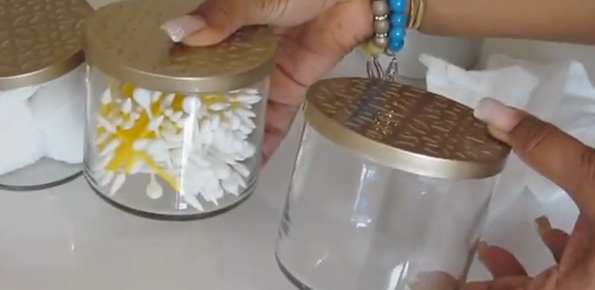 The easiest way to upcycle candle jar is by cleaning out the wax to then use them as organizational containers for anything you want. You can place q-tips, cotton balls, nail polish bottles, or anything else. Check out lovekisses99's YouTube channel for tips on how best to remove the wax.
2. Monogrammed Gold Containers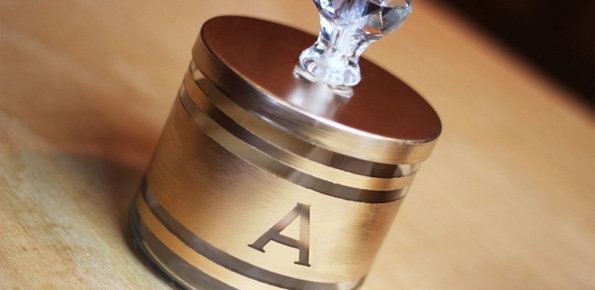 Take it a step further by personalizing your candle jar. After completing the first idea of cleaning it out, you can add a monogram as per Allison Anderson's instructions. Glue a crystal knobon to the lid for a touch of glamour and to facilitate using the jar. You could even use it as a small jewellery container.
3. Upcycled Candle Jars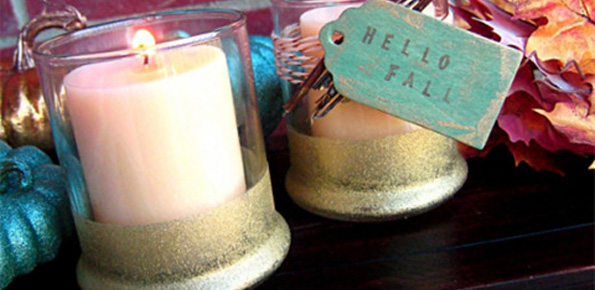 Candle jars often come in very generic packaging filled with the company's branding and other tacky-looking labels, so  why not repurpose candle jars into even prettier looking candle jars? Visit Lots of DIY for a series of informative pictures on how to make your jars more decorative-looking. There are no formal instructions but all you need to do is spray on a bit of gold paint. Plus, you can write anything you want on the label, like "Hello Winter" instead of "Hello Fall".
4. Glitter Vases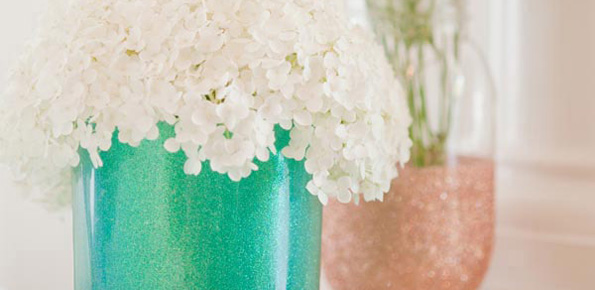 Similarly to the upcycled candle jar ideas covered previously, you can also turn your candle jars into cute little glitter vases. The Sweetest Occasion has step-by-step instructions on how to do just that with the help of glitter, modpodge and a couple of other handy tools. Once you're done, add a few fake flowers for a glam decorative piece.
5. Nail Polish Remover Container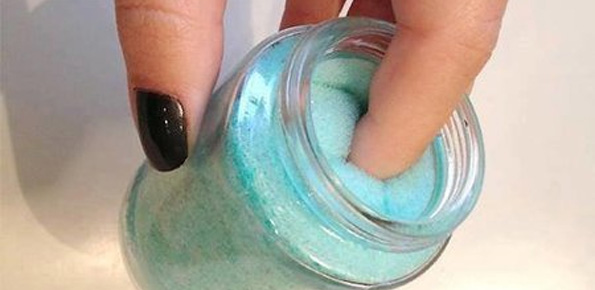 Love those nail polish remover containers where all you need to do is dip your finger in to remove the nail polish? These can be quite costly and yet they're super easy to make. Check out the set of images posted by Gee Collins at Bella Shoot to find out how to create your very own nail polish removing container.
6. Budget Jars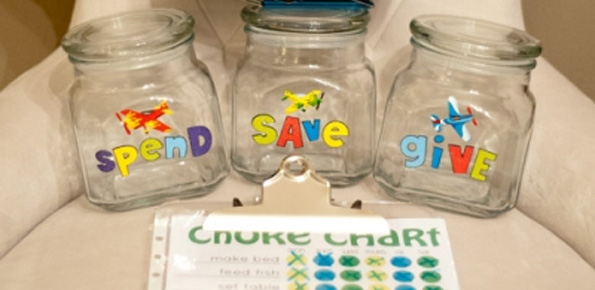 In her article on "How To Chunk Down Your Debt", Heather Robinson mentioned Gail Vaz-Oxlade's jar system for better money management. You can read all about it in her article but the general essence of the jar system is that you can't spend money that you don't have. Use candle containers to create budgetary jars for either yourself or even your kids as a chore and allowance system as detailed on  With Swallows Wings blog.
(Image Credit: Capes Treasures)