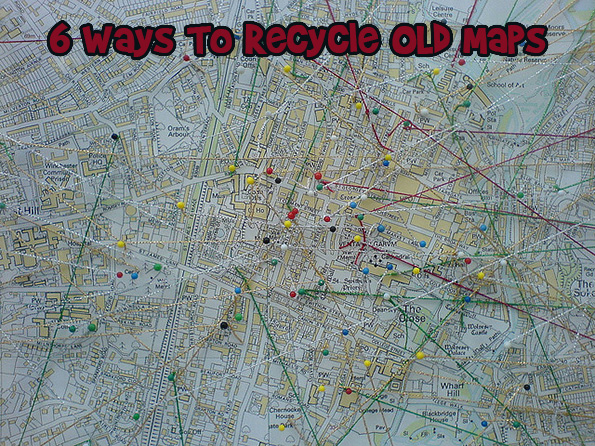 We have this new invention out now called a GPS. Okay, it's not new, but it is the handiest invention since scissors. I am probably the most directional-challenged person you'll ever meet. My mother is either in a tie with me or a close second. When I first moved to the city that I now live in, I got lost every single day trying to get home from easy places like the grocery store. I would call my boyfriend in tears, trying to figure out how to get home. If only I had known about having a GPS, which is now very conveniently built into my phone, I would have had a little more fun those early days here. Maps can serve a purpose, for example, in countries or rural locations where GPS signals are not great. They are also nice to look at to plot a route, but you could also print one off of Google Maps.
You probably still have maps cluttering up your glove compartment, which, if it's like mine, doesn't have any gloves in it. I bet you haven't looked at any of those maps in years. I had one from Quebec City, which I hadn't been to in 12 years and was only there once. Instead of recycling the maps in the bin, you could do something useful and even pretty with them.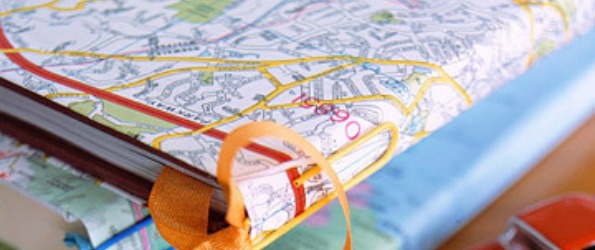 This book cover idea (above) is perfect for back to school and so easy that your kids could do it themselves. This would also make a great idea if you travelled a bit this summer, so the kids could remember that lovely pool they took a dip in. Martha Stewart knows her stuff.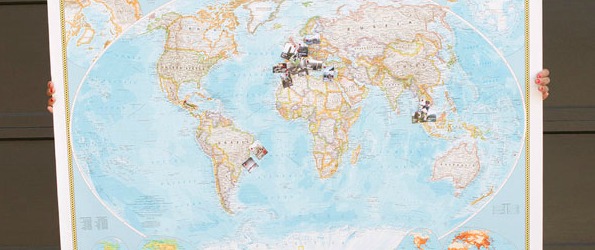 Oh Happy Day took on this huge challenge and made a memory map out of a world map. This is a cute idea to document where you've been. For me, it would be a little cluttered in one spot.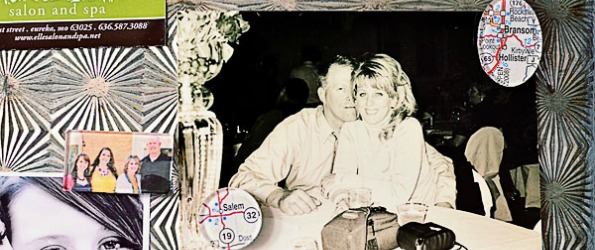 Again, if you want to remember your travels, but don't want something as large, you could make magnets for your fridge or work space out of those leftover maps. This would also make a charming idea for an anniversary gift, where you could map the place you met, kissed, married and live. Tidymom has the full how-tos.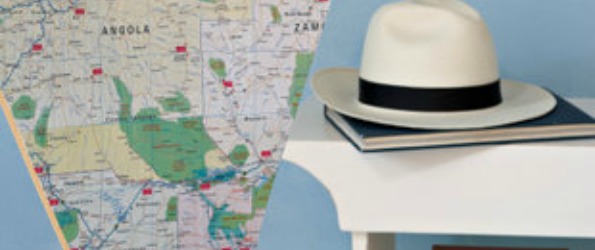 Decoupage is such an amazing thing! Check out this modpodged chair using a map! This would look great in a travel-themed space. The instructions at Sarie are in French, but the photos show how simple it can be.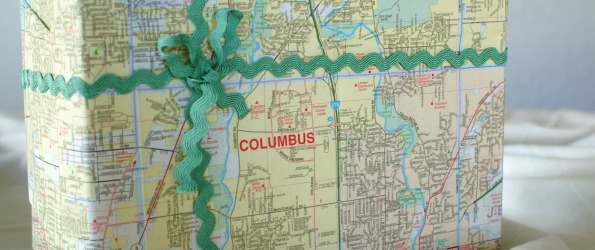 Wrapping paper is expensive, so use your leftover maps. You'll add whimsy to your gifts and they will totally stand out! The Thinking Closet thought outside the box on this one.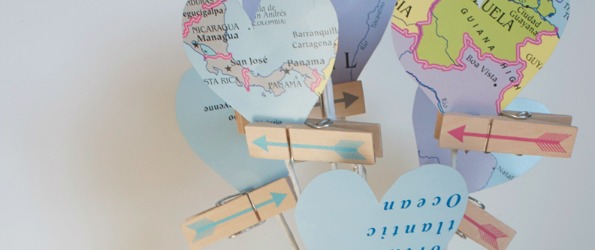 This cute DIY from Hello Lidy is a map bouquet for your desk or other space. It would also make a cute gift for a girlfriend, especially if you've travelled together. This would be an amazing way to gift a trip somewhere, as you could add that destination to one of the "flowers" and get them to figure it out.
Bargainmoosers, where in the world have you been? How many maps do you have in your glove compartment? The one with the most wins the title of Hoarders: Map Edition.
(banner image credit: zabdiel)