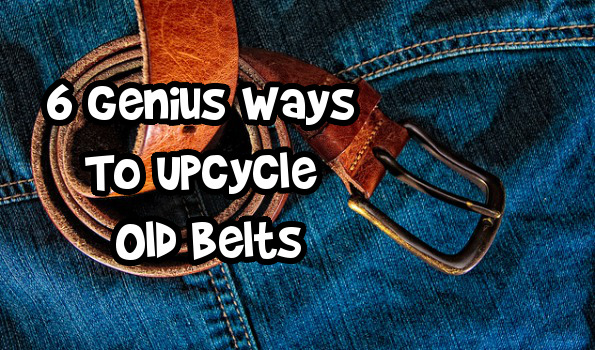 I would never have thought to use old belts in a DIY project. I was wasting time on Pinterest searching for inspiration to frame a picture for my husband. I have several pictures of our family at the lake last summer that should be hanging on our wall. Along the way, I discovered some of the amazing projects you can make out of belts! There is something about a belt as a decoration that makes your project look and feel expensive and yet still a little rugged.
Some of these bloggers used belts they had around the house. Others ordered belts online or collected old belts from family or friends. Belts are an item I personally tend to keep until they fall apart. If you do not have enough extra belts around the house, I would recommend hitting up a thrift store for belts at a fraction of the cost. Check carefully for wear and tear, but chances are good with a trip or two you will have enough belts for your project.
Belt Hanging Shelves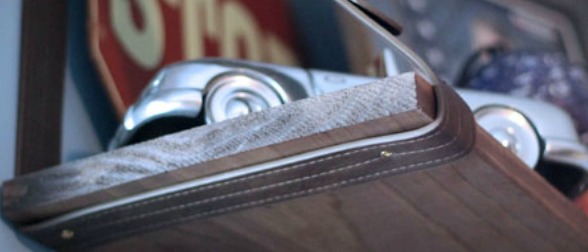 These hanging shelves created by blue i style are an easy upgrade to your basic shelf. She used these shelves in a little boy's room to give it a little extra style. I also think this project would look especially fantastic in any room that has hardwood floors.  I noticed they used a special tool to make holes in the belt for the screws. If you are ok with the holes not looking manufactured, you could also create a hole with a nail and hammer.
Chair With Woven Belt Seat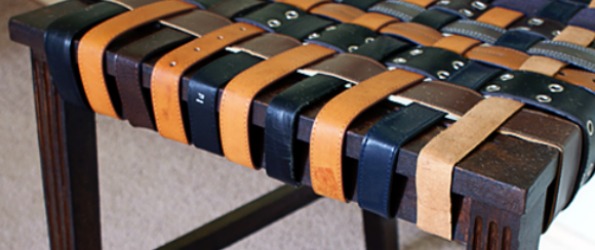 With spring comes garage-sale season. There always seems to be extra furniture that finds a way to the curb. Why not salvage a chair for next to your front door and create this cool belt seat as featured over at Saved By Love Creations? This project would require multiple belts but would be well worth searching them out for this cool effect. The best part about this project is it looks even cooler if the belts are all different styles. I would probably recommend using this as an occasional chair for decoration, extra seating or setting items on. I would question the long-term durability using this technique on my dining room chairs.
Leather Picture Frame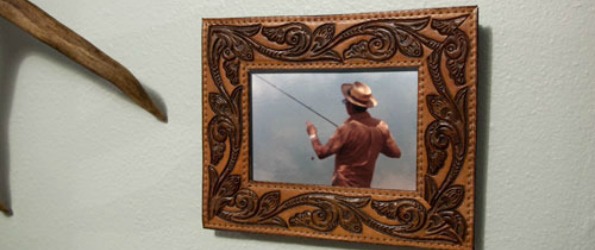 This project inspired this post! I had no idea it was so easy to slice a leather belt and add it to a picture frame. This would surely turn a cheap dollar store frame into a frame that looks much more expensive. I found a couple of great examples, but I love this version from Design Sponge using an old western belt. You can use any belt. Your belt does not need to have a decorative pattern. At she knows, the blogger used a wood burning tool to customize the frame.
Leather Belt Curtain Ties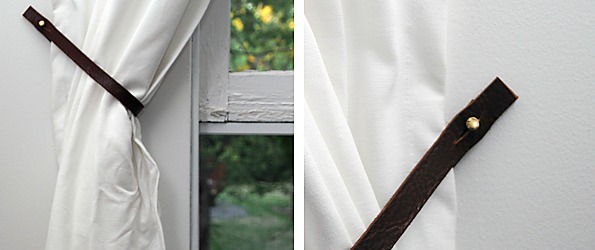 Over at Earnest Home Co., they took a simple leather belt and upcycled it into curtain ties. This project looks like it would not take very much time at all to create. I would use this technique in my bathroom, as I think it would pair nicely with my white linen curtains. This is one of those hacks that looks much more expensive than it really is.
Leather Belt Cuff Bracelet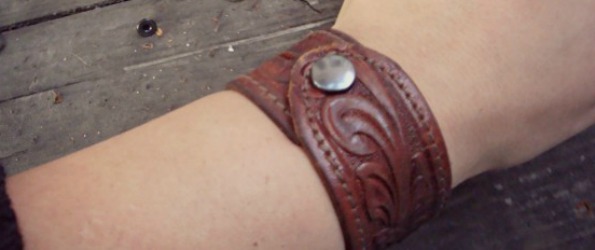 I have seen this leather cuff bracelets at festivals starting at $20 and going for as high as $50 or $60 depending on how intricate it is. They are usually being sold by a vendor who specializes in leather, and has all sorts of intricate products such as belts and fringed bags. Over at The SITS Girls, they are making leather cuff bracelets out of old belts. The snaps and the gadget to attach the snaps (which should come with your snaps) are the only items you would have to purchase to make these cute cuffs. I would make a few for myself or gifts for friends. I love this rustic style. I would wear mine to the Calgary Stampede given the chance to go!
Leather Belt Wrapped Clock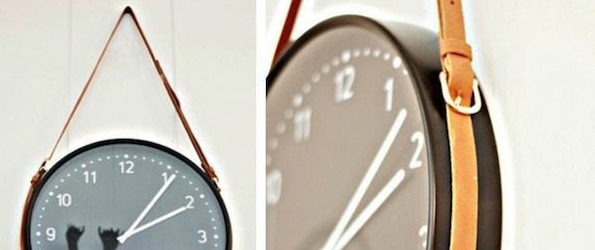 Here is another super simple way to give your home a little bit of style. Wrap a belt around a clock, attach and you have an instant conversation piece. Check out the design on Remodelista.  I would use a clock that is sleek looking to contrast with the leather belt. This project looks like it would not take very long to do, which is my kind of project!
Bargainmoosers, how would you upcycle old belts?
(Image Credit: Aurimas)