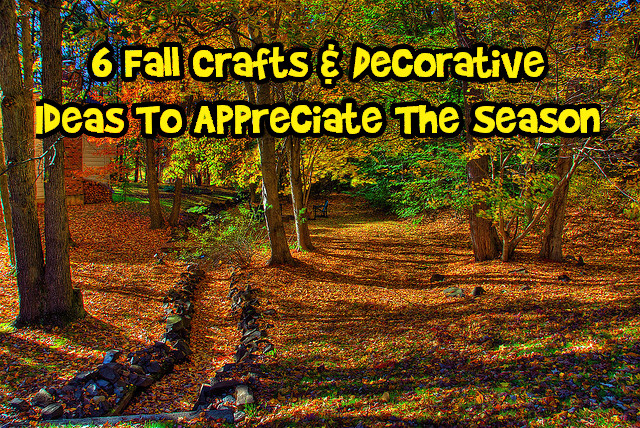 I am more of a summer girl, so it takes me a bit of coaxing to enjoy the cooler seasons. The best thing about Fall is the leaves and their colours. Fall is definitely the most beautiful of seasons and its bounty can't be argued with. It is with this bounty that we can show our appreciation for the season, and we can do it at a very minimal cost.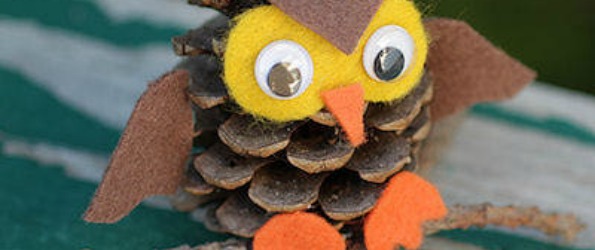 Pine cones are abundant, along with leaves, and they are fun to make crafts with. I love the texture and simplicity of a pine cone, like a mini tree. This owl craft is so simple and the instructions are on Family Crafts at About.com.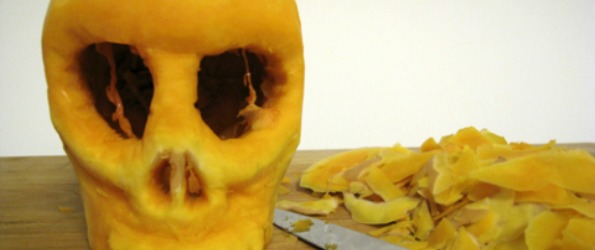 You don't have to be limited to pumpkins for making spooky and fun jack-o-lanterns. This butternut squash (above) was made from a butternut squash, which are also abundant during the fall. Paper, Plate and Plane made this one, but you'll have to scroll way down to get the instructions.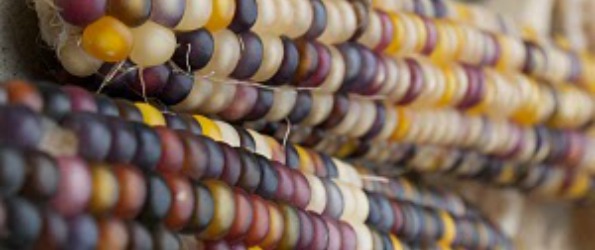 Corn is another fall staple and I love the look of multi-coloured corn (also known as Indian corn). The colours are so vibrant and the corn dries out nicely for decoration. I love this Indian Corn necklace from the Magic Onions for many reasons. I love that it works the kid's fine motor skills, is fun and produces something gorgeous!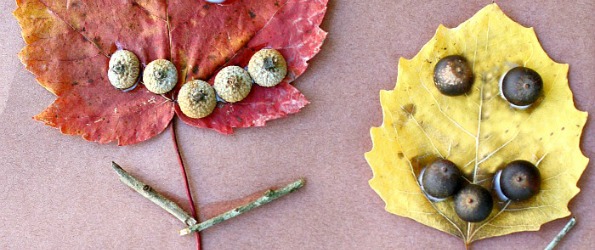 This craft from Fantastic Fun and Learning is super cute! Using only natural materials, they made leaf people. I know my kids would love this one!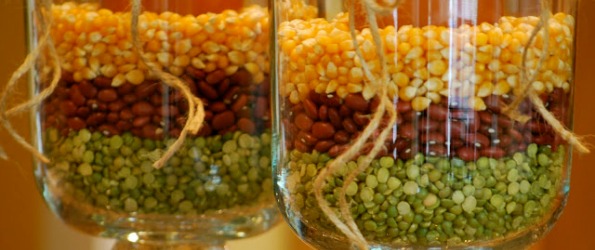 I absolutely love and must make these fall hurricane lanterns. Using only corn, beans and lentils, it looks gorgeous and is the most simple and inexpensive home decorative item I could make! Thanks to Amanda Jane Brown for the inspiration.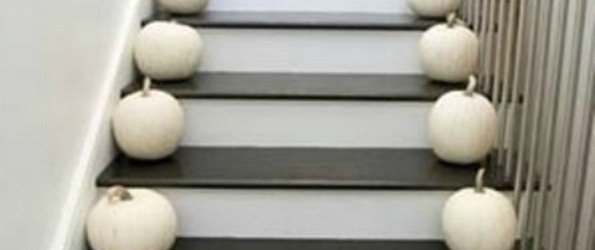 Your stairway doesn't need to be bare until Christmas. You can decorate it for fall too. Digs Digs has some amazing ideas for DIY garlands and staircase decoration, like the simple pumpkins above. Before you wonder if those pumpkins are painted, you can get white pumpkins, and they look gorgeous!
Bargainmoosers, what's your favourite fall craft idea?