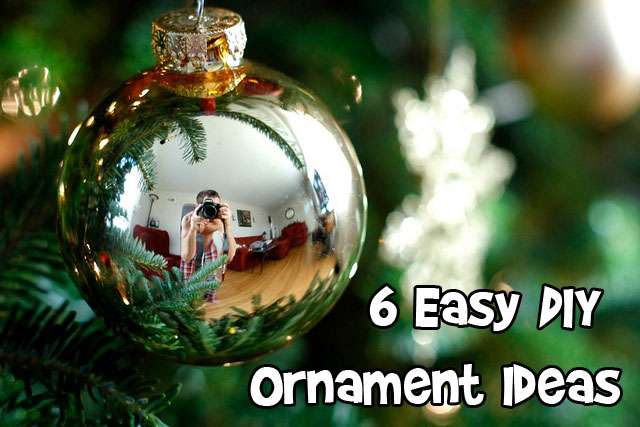 It's not the most frugal method but if you have ever bought ornaments before Christmas, then you will know that the best ones can be pretty pricey. Save yourself some money and create your very own ornaments with these six DIY ideas! They're super easy and I guarantee that you will want to make extra to give out to friends and family.
1. Thumbprint Ornament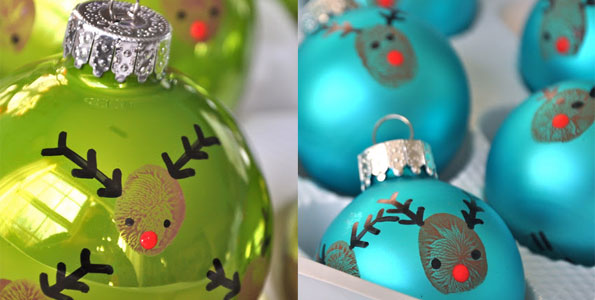 I'm not much of a painter but I'm confident that even I could make these red nose reindeer ones from Little Bit Funky. All you need are a couple of white or blue ornaments, paint and a fine paint brush. Simply dip your fingers into brown paint, then use a paint brush to draw on the antlers, eyes and a red nose. Arguably, this one could also be called a moose fingerprint ornament, but if you do, make sure to snap a picture and send it to us! ;)
2. Fingerprint Christmas Light Ornament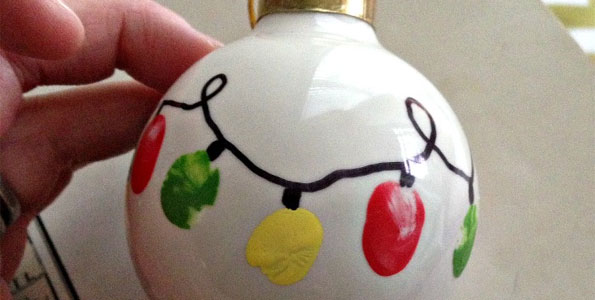 Thumbprint ornmants seem so easy, that I decided to include this Christmas lights one from The Happier Homemaker. Same concept as the reindeer one but you need to instead use differently coloured paint to dab on lights. Once you're down, string them all together with some black paint! Easy peasy, lemon squeezy!
3. Filled and Painted Ornaments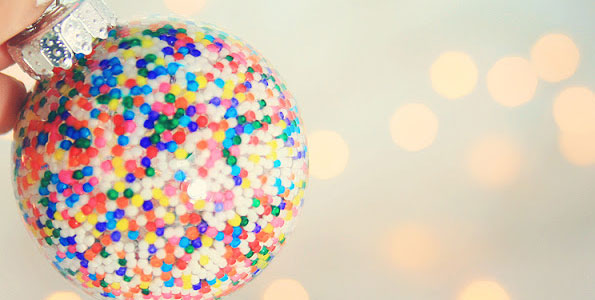 Little Gray Fox has come up with a brilliant idea for creating beautiful ornaments and even better is that this is perhaps the easiest idea of the bunch! All you need to do is pour a bit of paint into a clear glass ornaments, swirl it around and voila, you're done! Sure, you can buy coloured ornaments but where's the fun in that? Plus, searching for a particular colour can be a hassles, so it's much easier to just select the exact colour that you want! You can also go a step further by pouring sprinkles into the ornament or whatever other ideas you may have. Once you're down, simply seal off the top with hot glue.
4. Handprint Ornament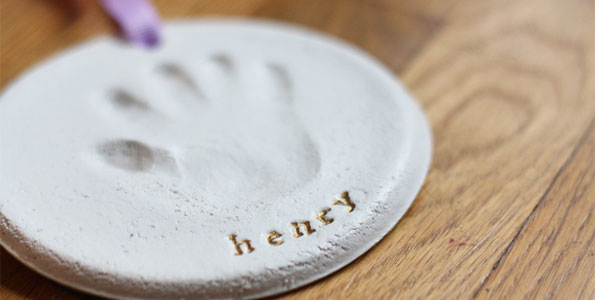 Here's a wonderful oranment idea from You're So Martha that I will be utilizing myself. Create your very own hand print or footprint moulded ornaments and the best part is that you probably already have all of the needed ingredients, which are flour, salt and water. You read that right: just three ingredients! These could also be painted however you see fit.
5. Newspaper Strip Ornament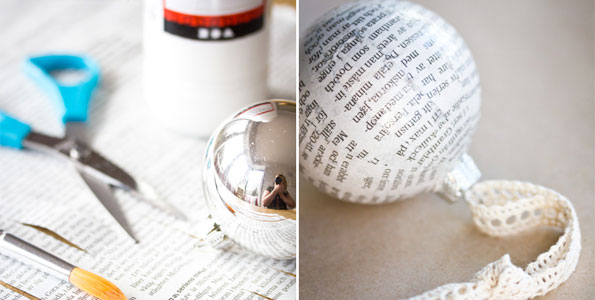 Got a couple of old books or newspapers lying around that you will never read again? Then here's another idea to go with the 7 Ways to Upcycle Books that I wrote about recently. Just in time for Christmas, you can use strips of newspaper or pages from a book to make a unique looking ornament. Instructions are available at Craft and Creativity but once you hop over to their site, keep in mind that English instructions are available underneath the Swedish ones.
6. Beaded Candy Cane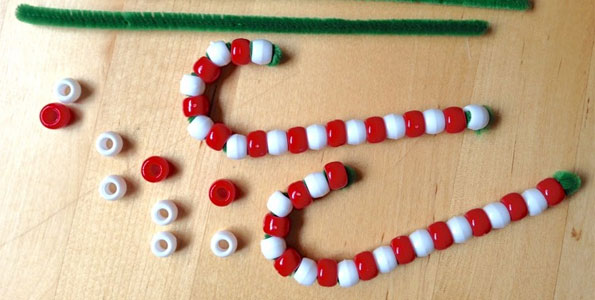 Not a fan of painting? No worries, grab yourself a couple of chenille pipe cleaners along with red and white pony beads and make yourself some beaded candy canes a la Fountain Avenue Kitchen's brilliant idea. Plus, you can either use these as ornaments or you could even place them strategically around the house if you're in the mass production mood.
(Image Credit: Damien Weidner)