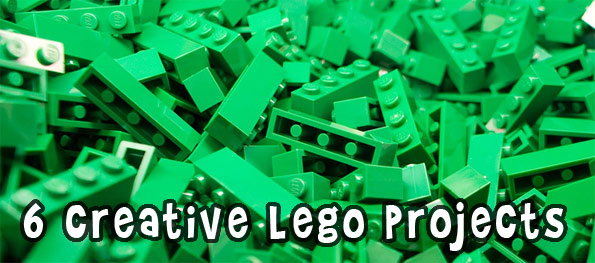 I love LEGO, my kids love LEGO, my husband loves LEGO. We all love building with LEGO. We do not like stepping on LEGO. For some reason LEGO seems to find its way to my bedroom floor, where in my middle of the night haze as I'm rushing to some crying child or screaming cat or phone that's been pushed off the hook (true story), I seem to step right on it with the most sensitive part of my foot. In case you haven't figured it out, it does not feel good to step on LEGO. I've created this post to help others in dire need like myself, to find ways to deal with the leftover and stray pieces of LEGO that have made their way around your house.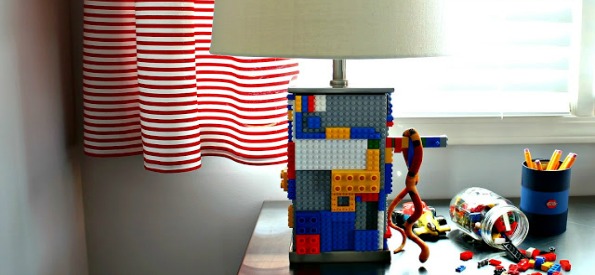 If your child can't bear to part with even the stray pieces of LEGO, make him or her this awesome LEGO lamp. I'm imagining a LEGO-themed room right now, thanks to Infarrantly Creative.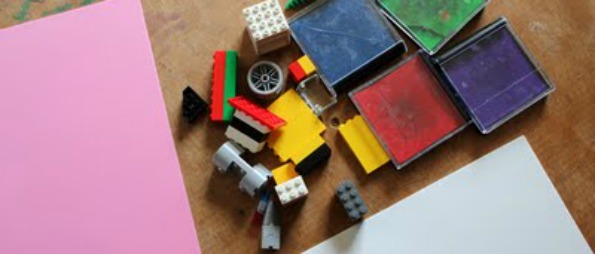 I am always looking for new and creative ways to keep my kids engaged, while using things I already have. I especially love sensory items that they can touch and it gives them a different experience than their normal one. For example, this stamping with LEGO idea is perfect for thinking outside of the box and letting them feel how it is to make a picture with something other than markers, paint or traditional stamps. Filth Wizardry is to thank for this idea.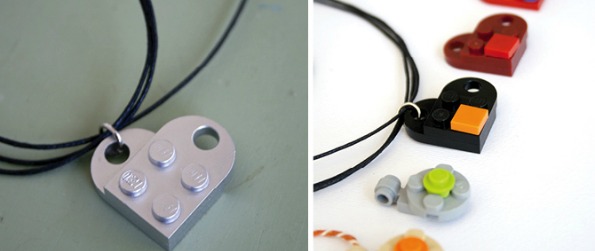 This idea is great for little girls or even as a Mother's Day gift from your little LEGO lover. Pysselbolaget on Google Translate shows you how to spray paint and hook your LEGO jewellery for a keepsake piece.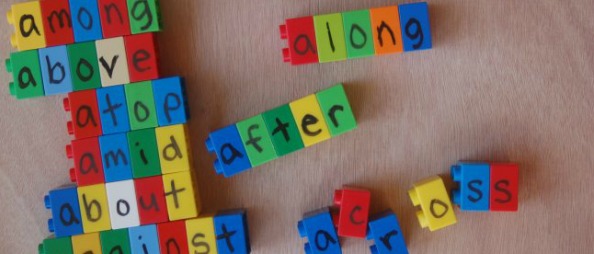 Kids Activities Blog has found an awesome way to use up stray LEGO and teach your kids to spell and read, by adding letters on the side of each block. Your kids can then make up their own words using the letters. It is as simple as a marker and LEGO blocks.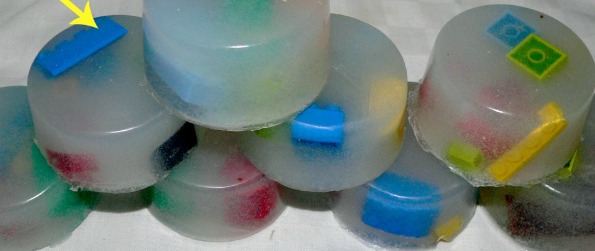 Your child will want to wash their hands with this cool and unique LEGO soap, made very easily by you! This also would make a great birthday party favour at a LEGO-themed party. 2 Little Superheroes shows you how to do it.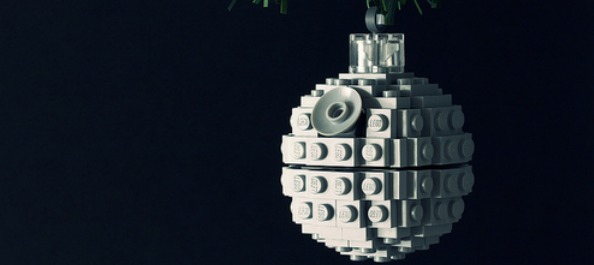 Man Made DIY show you how to make a number of very creative and unique Christmas ornaments out of LEGO. Start saving the stray pieces you have now and you'll definitely have enough by November!
(Thanks to StartTheDay)