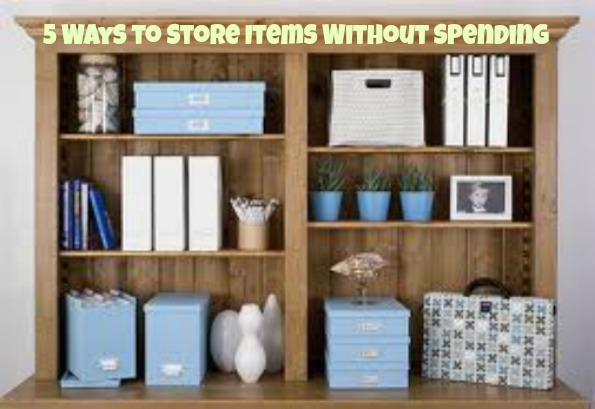 Have you ever been in the store Solutions? It is an organizer's orgasmic dream. With everything you need to get your house and life completely organized, it will only cost you thousands. At that price, I think I'll be having a garage sale and getting rid of it all. Instead, lets get you organized without spending more than a few dollars.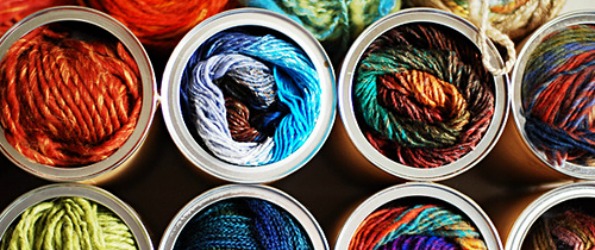 If you are a crafter, this idea is a delight. Store all of your yarn in coffee cans (above) and stick them to the wall so they are easily accessible. This also looks really pretty! Thanks to Leethal for the tutorial.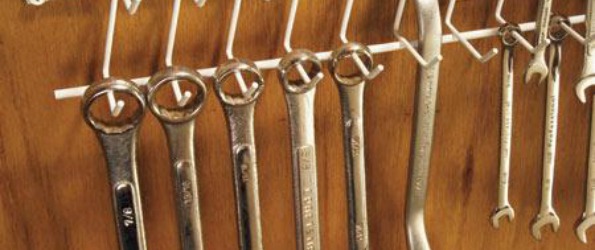 If you are more handy than crafty, check out this idea (above) from The Family Handyman, where he/she used a tie rack bought from a discount store to store tools. Awesome!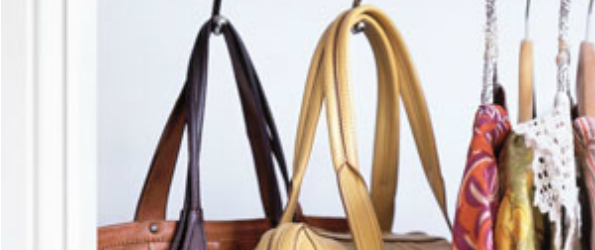 If you have 1000 purses like I do, this idea will change your life. Right now, my purses are thrown on a top shelf in my closet. Use curtain rods on your existing closet rod to hang them. Simply genius, Real Simple.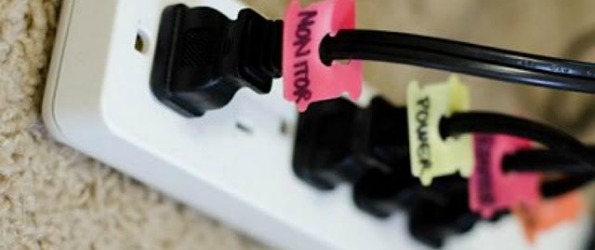 Use bread tags (above) to label your cords so you don't accidentally unplug the wrong cord at the wrong time. They all look the same!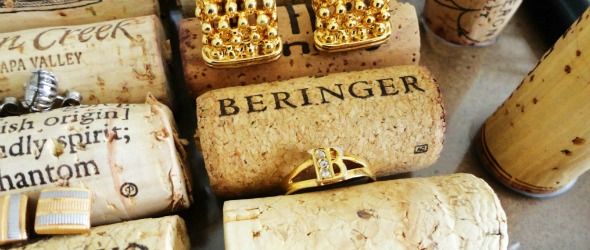 I think this idea is my most favourite of all. Use a wine bottle(s) as a jewellery organizer (above). Not just the bottle, Miss Sophisticate used the corks too! It looks great and shows off what you care about most. The jewellery? No, the wine!
Bargainmoosers, do you have creative ideas for storing items in your home at a low cost? Tell me about it!