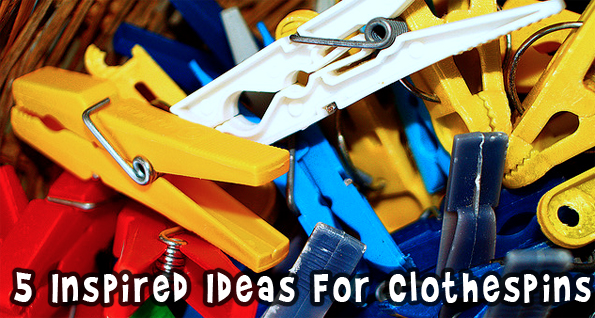 Clothespins are great for hanging laundry, but did you know they are great for other purposes too? I love the following inspired by Pinterest ideas for reusing clothespins. If you don't happen to have clothespins, but would like to try these ideas, you can get them very cheap at the dollar store.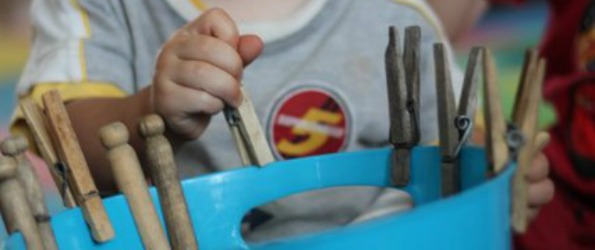 Fine motor skills for small kids are so important, and as parents we need to find creative ways to work on these skills. Hands On As We Grow (above) simply pinned the pins to the side of a bucket and let her toddler pin and unpin. Since it is something a child doesn't get to do all the time, they really work hard doing this!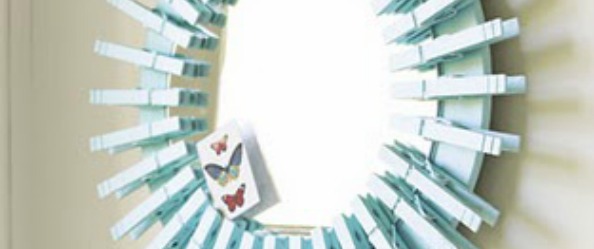 This clothespin wreath is incredibly creative and is perfect for a laundry room! Just hot glue and a thrift store mirror, plus clothespins painted in any colour to match your decor, Keep Home Simple (above) crafted this in no time.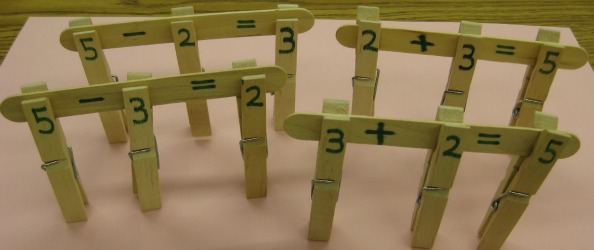 Teach your child even more skills by using clothespins and popsicle sticks! Your child will want to do their math homework when it is this fun (and super easy for you to make). Common Core Connection USA (above) shows you how.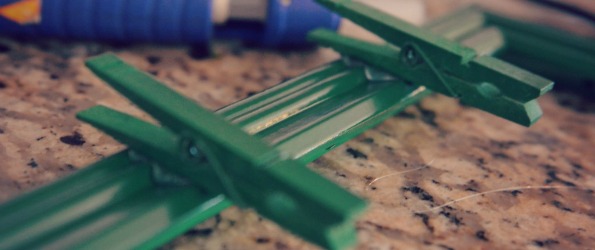 Your child probably has a ton of artwork cluttering the side of your fridge. Well, why not display it more professionally on a gallery wall using a DIY artwork display frame, simply with an old frame and clothespins? Living Well Spending Less (above) simply painted both the same colour and hung it on the wall beside their family pictures. Looks amazing and this is definitely something I'm going to put on my to do list.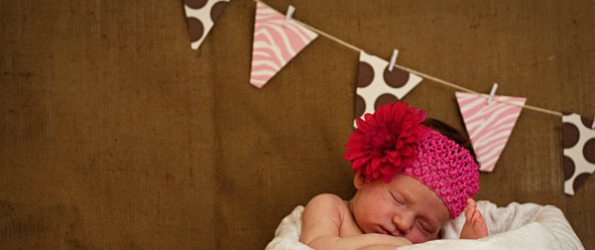 Tiffany at the DIY club (above) is a photographer and created this banner as a backdrop for her photo shoots. You don't have to be a professional to do a photo shoot, or even to make this banner, which could be purely decorative. You can easily change the paper patters to match the season or celebration. So easy and cost-free!
(Image credit: Grumbler)