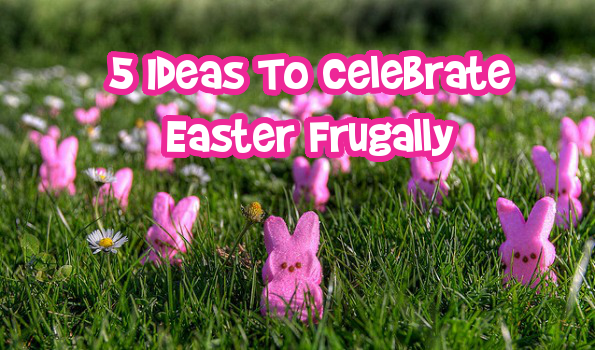 Easter is a great time to celebrate spring. After a long winter it is easy to get caught up in the festivities and spend more than you intended. I try to spend time with people I care about on Easter rather than spending lots of money on fuzzy bunnies and plastic chicks. We do celebrate the arrival of the Easter Bunny in our house, and with a little frugal planning we can have a frugal Easter morning full of plenty of fun and love.
Consider Treats Without Sugar
Do you end up buying a whole slew of toys and outside items for springtime? Easter is the perfect time to gift some of the small items that can be used all spring and summer. Instead of filling your basket with lots of candy, consider purchasing some of those items you might have bought eventually anyways for summer time play. Here is a list of items for $5 or less that you can put in an Easter basket.
Seeds to plant and kids garden tools
Sand toys
Chalk
Bubble bath
Matchbox cars
Frisbee
Jump rope
Bubbles
Mini playdough or make your own
Markers or crayons
Do you need more ideas for family fun? Check out these past posts for 5 Frugal Easter Kids Crafts or Frugal Ways to Get Your Kids Excited for Easter.
Make Homemade Treats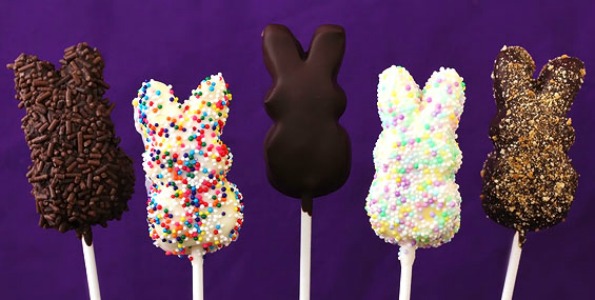 Every time I go to the store to buy candy for a holiday, I am reminded just how incredibly expensive themed chocolate can be. According to Canadian Connection over two billion dollars globally is spent on Easter candy each year with 70% of it being chocolate. That is a lot of cash being spent on sweets and treats. Easter themed treats are generally anywhere from $3 to $15 depending on the quality of candy.
One idea is to make some of your treats. A quick scan of the web and I found this easy looking recipe for homemade Cadbury Crème Eggs from Miss Candiquik.  If you love jellybeans, these homemade gumdrops fromThe Stay At Home Cheflook quick, festive and yummy. She suggests using a candy mold but you could also grease a bread loaf pan, and slice your candy into cubes or cut with a mini cookie cutter.  These chocolate covered peep pops from Gimme Some Oven look fun and delicious. They would look so cute in cellophane bags in your Easter basket, or would make great gifts for teachers and school friends.
Save On Your Basket
Most inexpensive baskets will run from $5-$15 if empty. If pre-filled with Easter treats, baskets generally start at $30 and only go up in price. If you purchase a basket every year, that money can add up. A friend of mine has a lovely brown wicker basket she used as a child and now has passed the tradition on to her children. If you have a wicker basket at home, consider using it year after year and decorating it with some ribbon and tissue paper.
You could also make a DIY basket. East Coast Mommy created an adorable basket out of an empty tissue box.DIY & Crafts has a great roundup of 25 Easter baskets you can make.
A trick for young children is to put everything in a sand bucket. The bucket is then can be used at the beach or park and most likely you were going to purchase it for your child anyways for summer. Sand toys tend to break throughout the summer, so a fresh bucket is a great start for spring. We used our sand toys all winter in the snow also.
Pick Frugal Flowers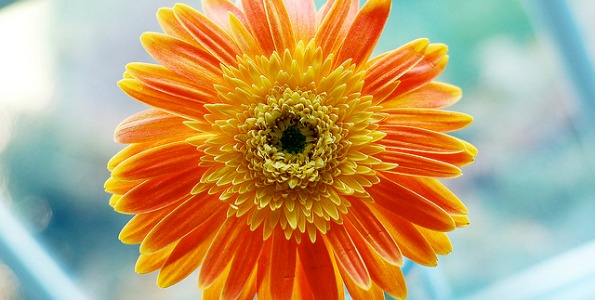 Spring flowers are beautiful, but stems such as daffodils and tulips often do not last long when you buy them for your table. When it comes to choosing blooms, there are a couple places you could buy. If you go into a florist, expect to walk out paying $30-$60 for a basic bouquet. These bouquets will be carefully prepared for maximum freshness, and I personally find bouquets from the florist always last longer. If you can pick up a budget version, chances are your bouquet will last a little longer than the grocery option.
Bouquets in the grocery store start a little cheaper at around $20, but I generally expect the blooms not to last as long. When picking your blooms, choose carefully and pick blooms that are closed. They may look ugly in the moment, but those ugly flowers will bloom shortly and you will be able to enjoy the blooms much longer.
Gerber daisies are an inexpensive spring bloom to choose. Pair with some filler greenery or put a few stems in a mason jar for a chic and simple spring look. A potted plant is another way to be a little more frugal and have your blooms last longer. Once the ground thaws, you can take your flowers from table to your garden. Take a look at The Garden Helper for more specifics on different types of common potted Easter flowers.
Host Easter Brunch Instead Of Easter Dinner
A quick survey though Open Table in Toronto tells me that the price for Easter brunch or dinner out starts at $30 and ranges up to $70 per person. Multiple that by ten people and you spend $300 to $700 before taxes, tip, wine or any other extras.
Hosting a full traditional Easter dinner can be time consuming and heavy on your wallet also. Make your event a little more casual, skip the ham and host Easter brunch. If you need some recipe ideas, check out this delicious looking recipe round up from Two Peas and Their Pod.  If you have guests, suggest a potluck so you spread the cooking around. For more tips, check out our previous post on How to Plan a Frugal Easter Dinner.
Bargainmoosers, how do you save money on your Easter celebrations?