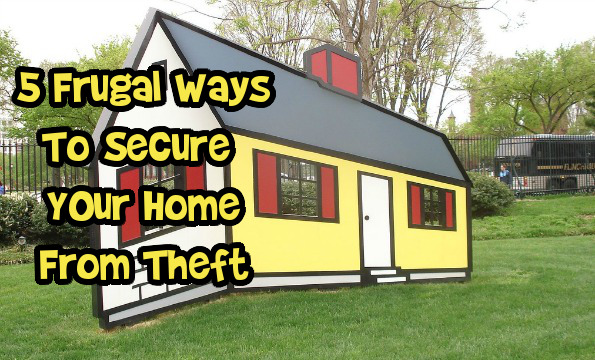 Recently in my community, there has been a rash of break-ins to homes. It always seems to pick up in the spring and summer when we throw open our windows and doors to welcome the nice weather. Climbing into your balcony or slipping into your backyard is much easier now that the snow and ice have disappeared.
It is not just in my head, according to The Star burglaries increase and insurance companies see many more claims in the summer months. August is the highest month for burglaries, followed closely by July and September. Friday is the most popular day for a break-in as you are likely to be away for the weekend, and Sunday being the least likely day for a break-in. In the same article, the insurance company Aviva Canada was quoted saying the average cost of burglary claim has increased 27 percent in the past five years, a cost on average of $7,243 to insurance companies per claim. Break-ins are currently happening every 90 seconds on average in Canada.
So how can you protect your home and family? I have scoured the internet for frugal ideas you can implement now. Start putting some of these ideas into practice now, and your home should be much more secure once we head into prime burglary season and when you head on your summer vacation plans.
Secure Your Doors and Windows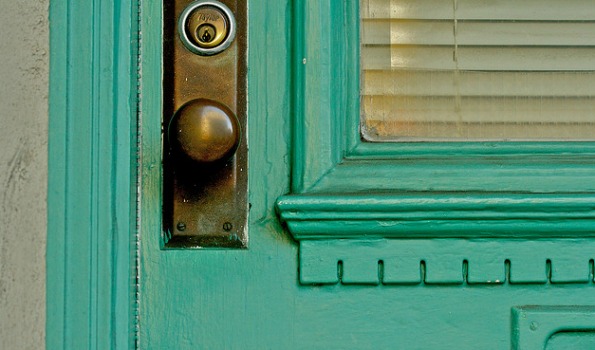 This means lock all of your doors and windows! In the summer months when the weather is warm, we travel much more in and out of our house. Thieves watch closely before they decide to enter, and will watch if you regularly leave the front door unlocked while you are in the backyard. Locking your doors and windows regularly can ensure that you do not make it easy on criminals. Modern day criminals are often in and out quickly, so securing these points can help you avoid being a target. Ensure your door is strong as kicking in the door is often a technique used for entry.
It is also a good idea to make sure that your locks both appear sturdy and are sturdy. A deadbolt on every major door can help to ensure your home is protected. If you install window air conditioners, make sure the window cannot be opened further from the outside. A simple seal such as this foam sealant from Home Depot Canada can help to ensure your unit is secure and snug in the window. You can also add a stopper to the window with an air conditioning unit or any window by securing a large pin or nail to keep the window from opening all the way according to protectedhome.com. Older sliding glass doors can be secured with a dowel or other stick placed in the track to keep it from opening at unwanted times.
Install Motion Sensor Lights
A light outside can be an easy way to deter people from your property. Strategically place lights near entrances and garages. You may also want to consider placing one near a basement window to reduce the chances that a thief will attempt to enter through this common point. Over at Amazon.ca, I found LED battery powered lights for only $20.99 or a three-pack for $46.99. These lights have over 133 positive reviews. Not only will you have a little extra light when you come home late at night, this simple installation also deters thieves from an easy break-in.
Keep Your Travel Plans Off Social Media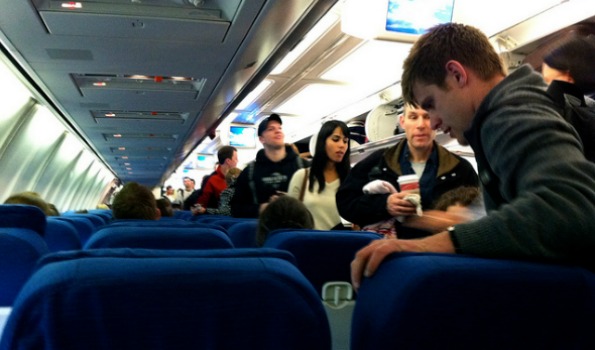 You are so excited to take that well-deserved vacation. Before you leave, you shoot a message off to 100 of your closest friends telling them just how excited you are. Maybe you were wise enough not to tell people where you were going, but you excitedly Instagram a shot from your fabulous hotel or a shot of you and your sweetie making funny faces on an airplane.
Social media can be fun, but when you are traveling is not the time to broadcast that you are away from home. This is an open invitation to thieves, acquaintances and those friends you added so you could unlock level 29 of your game. Wait to post your trip and your pictures until you are back. Facebook and other social media sites are constantly changing the privacy policies, so your information may not be as secure as you hope.
Keep Your Hedges Trimmed
This is a smart tip from a list over at doityourself.com. Thieves often need somewhere to hide before they attack. By letting your yard get out of hand and your hedges get scraggly, you provide the perfect hiding point. Keep those bushes neatly trimmed and it is much more difficult to enter the house both in the daytime and at night. Put trimming your hedges on your to-do list before you leave for vacation also.
Report Strange Visitors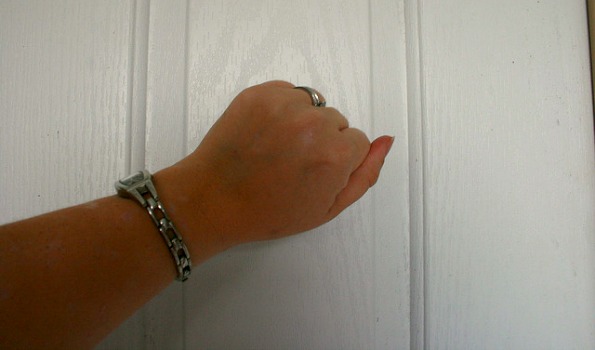 Just a few weeks ago, a person wearing an Energy Star jacket was inquiring in our neighborhood about the heating and cooling systems various neighbours used.  Reading about this person on several Facebook groups, I found out about this behaviour and never answered the door when they came to my house. These neighbour watch groups are invaluable. In our community, it is a Moms group on Facebook that spreads this information. Find the group sharing this information in your community. Tap into a couple local groups so you too are aware of what is going on in your neighbourhood.
If someone shows up at your door and does not have anything reliable to prove who they are, turn them away. If they ask to enter your house, do not let them. Request that they send you more information through a flyer and then report them to the police. Criminals will sometimes scope out your home and your belongings using these tactics before they strike.
Follows these simple steps, and you will make your home less attractive to criminals. For a somewhat unsettling quote list, check out this Reader's Digest list of quotes from various convicted burglars.
Bargainmoosers, what steps do you take to protect your home?
(Image Credits: Stefano A., Jeremy Brooks, Matthew Hurst, Nicole Mays)