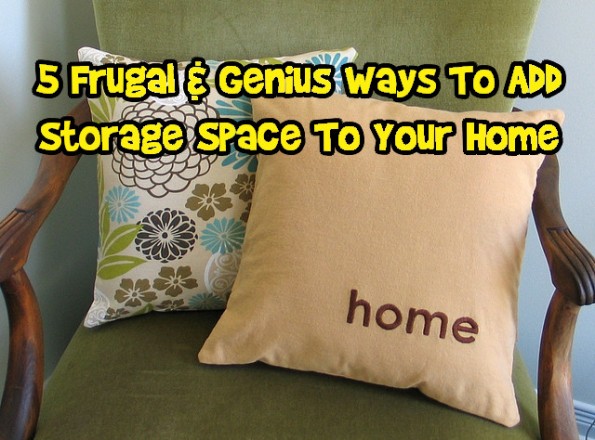 If your New Year's resolution is to declutter and organize your home, this article will give you five ways to add some storage space to your home that you never knew you had. Although I'd say my house is on the larger side, with three kids and me as a hoarder, we have a lot of stuff. Finding places for the stuff can be tricky, but I need to keep organized or my husband goes a little batty.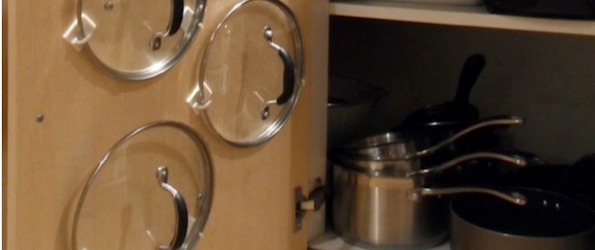 This problem plagues me daily - where do you put the pot lids? You can't necessarily put them on top of the pot because that makes it hard to stack the pots in a small space. Home Jelly had this idea to use simple adhesive hooks to hang the pot lids on the cupboard door. Total genius! You might need two people for this one, so that you get the exact measurements and keep the fit just right.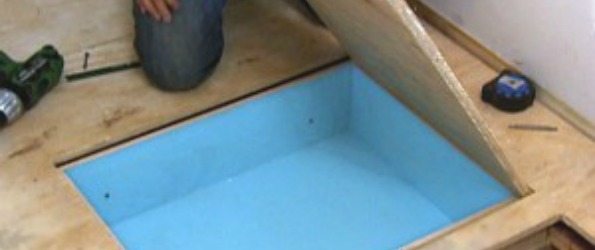 Just like out of any gangster movie, find some storage under your floors. You can hide all your precious items in there, like your money, jewels or your baseball cards. No one will ever know it is there and it gives you space where you think you really have no space. The diynetwork gives you all the instructions, which will take a bit of work, but I think it could be worth it.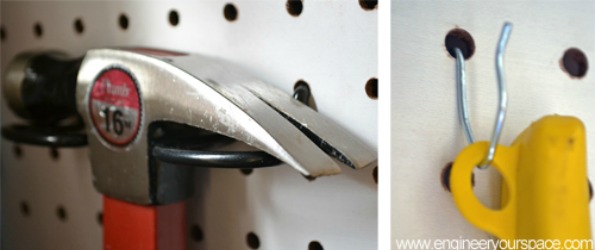 If tools are the problem, try installing a peg board on open wall space. Your tools will be easier to find and not stuck sitting on a tool bench. Engineer Your Space shows you how to do this easy project.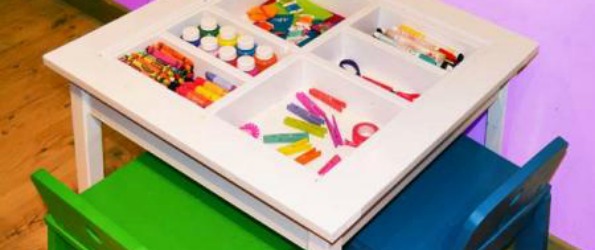 Ana White is a genius when it comes to DIY and this kid's craft table really is brilliant. Store their craft items in the table!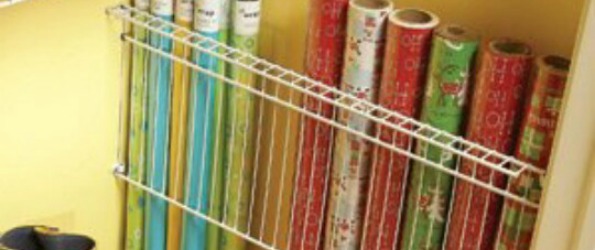 Did you go out on Boxing Day and buy 20 rolls of that really discounted wrapping paper, and now you don't know where to put it? This really cool idea I found uses just wire shelving to hold the rolls back in a tight space. It takes up almost no space and they stay corralled.
Bargainmoosers, do you have any creative ways to make extra storage space in your home? Let me know in the comments below!
(Banner Photo Credit: Angela)