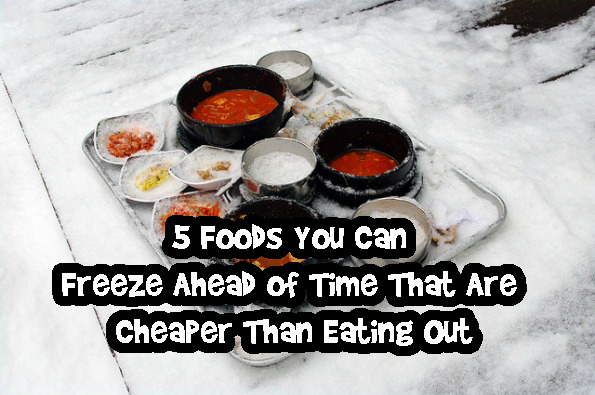 As winter waxes on I want less to do with my kitchen. I feel busy all the time, so long complicated meals are not cutting it. I am often ready to give in and order take-out or grab something through a drive through. I have found I can avoid the temptation to go out for food by having a well-stocked freezer. I try to make my own pre-made meal items that I can easily grab and go. Bargainmooser Anna has mentioned she is trying to avoid take away food as a New Year's Resolution in her Pizza Hut Deal post, are you?  Here are five foods you can freeze ahead cheaper instead of dining out.
Meatballs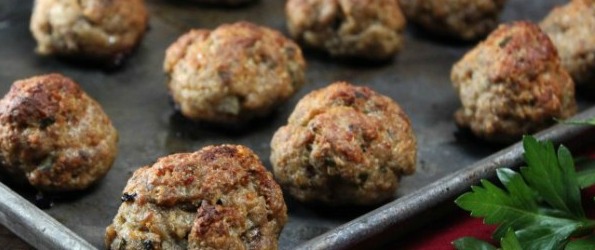 Meatballs are one of my favourite freeze-ahead items, as they are easy and quick. Throw meatballs in your sauce of choice to put over top of spaghetti. Throw a few in tomato sauce for quick meatball subs. Toss meatballs in an Asian Sauce or BBQ sauce for a sweet twist. I usually keep homemade meatballs in my freezer as they cook up on the stovetop in sauce in about 15-20 minutes. I personally aim to buy extra lean pork or lean beef when it is less than $4 per pound to stock up my freezer. I also will grate carrots or zucchini into my mix to both extend the meat and to sneak in a few more veggies into our meal. I can usually get 2 dinners and a lunch or two out of a pound of meat made into meatballs for our family of 3. Compare that to a spaghetti and meatball dinner for one that starts at about $10-$15, plus tip. Check out this step-by-step directions of how to freeze homemade meatballs from Generation Y Foodie.
Smoothies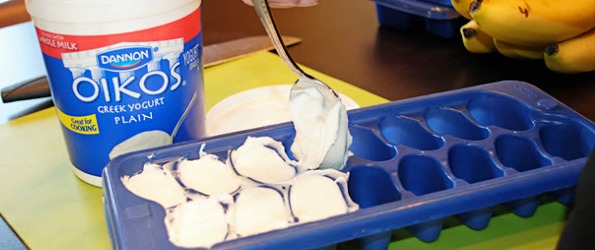 I love smoothies for a nice healthy breakfast or treat. The idea of all that prep work for the different ingredients first thing in the morning is not as appealing. Traveling to a smoothie shop or even McDonalds, I will easily spend $4-$5 and up per drink. Make your own smoothie packs instead by pre-bagging individual portions that you can dump in your blender and your waistline will thank you.  I Should Be Mopping The Floor has a great post that includes how to incorporate Greek yogurt into your packs with no need for ice cubes. Dump, blend and enjoy for the same convenience of the drive-thru.
Pizza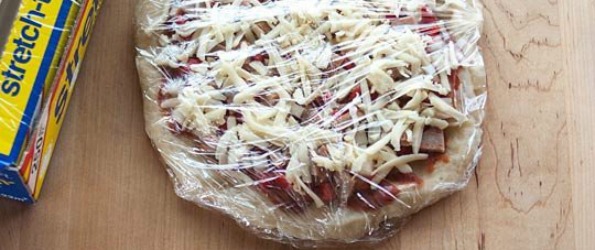 Pizza is my nemesis when I am trying to avoid eating takeout. My husband and I usually have a backup frozen pizza in the freezer. The problem is takeout almost always tastes better. Check out this step-by-step recipe from the kitchn on how to make your own homemade frozen pizza. These pizzas will taste better than store bought pizza or even takeout and are much cheaper than the $10-$30 you will spend on takeout pizza. If you have a bread machine or a dough hook on your mixer, you can save even more by making the dough from scratch.  Have no time to prep homemade dough? Try making pizzas on naan bread from the grocery for a delicious and cheap alternative.
Pancakes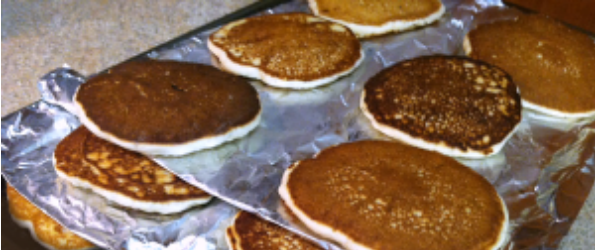 Pancakes are a super simple warm breakfast that can be made as healthy as you prefer. Going out to a restaurant you will easily pay $8-10 for a plate of pancakes. Make a batch at home for much cheaper and the whole batch will cost less than one pancake brunch out. Pop frozen pancakes in the toaster oven and pair with some fruit for a quick, yummy and cheap breakfast. Check out this post from Frugality Gal as she takes you step-by-step on how to freeze pancakes. Follow her advice and you can pull them out one at a time as you need them throughout the week.
Soup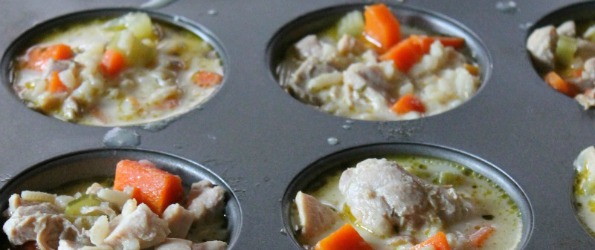 Make a batch of soup (or use leftovers from dinner) and freeze it in individual muffin tins. Pop the soup rounds out of the pan by running warm water on the back. Store in freezer bags or storage containers. You now have perfectly individually portioned soup for lunches or dinners. Canned soup runs easily $2.50 or more per can. Use this quick convenience soup from your freezer instead and skip the can for a delicious and cheap lunch. Check out this post from Organize Yourself Skinny where she freezes her homemade healthy chicken and rice soup in muffin tins. Pair with a sandwich and you have a quick lunch or dinner for much less then the $10-$15 you would spend eating the same meal out. I particularly like freezing chilli this way, as one portion of chilli is the perfect amount for over a baked potato.
Bargainmoosers what is your favourite food to freeze ahead?
(Image Credit: lamoix)