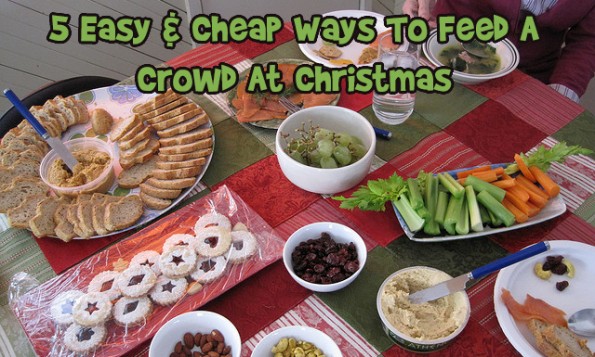 With Christmas a few days away, you might be having guests over, or going to a potluck where you need to bring a dish or a meal. This might make you feel like running away screaming, because of both the work and the cost, but it doesn't have to, as I've compiled five easy and cheap ways to feed a crowd.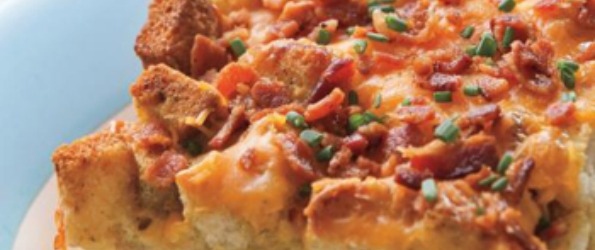 Bacon and eggs are usually a standard breakfast, but take so long and by the time you finish cooking, everyone but you has eaten. Check out this bacon and egg casserole. Farm Flavor mixed our favourite ingredients, all of which are not too expensive. Bacon is going to be your largest cost at about $5 a package and you probably need the whole package. Add less than a dozen eggs, two cups of milk and two cups of cheese, plus croutons (which you can very cheaply make yourself with bread ends) and you have eight servings for about $8, coming out around $1.25 a serving.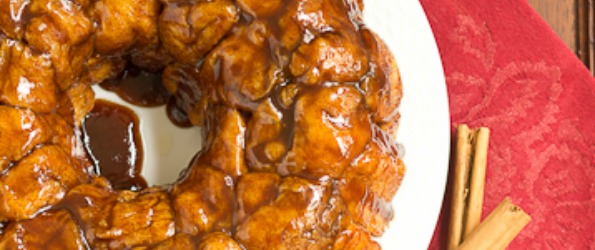 If brunch is your meal, try this very easy and frugal Monkey Bread, which may seem so indulgent, but its the holidays, so what else should we do if we don't indulge? That Skinny Chick Can Bake has the recipe, which includes not much more than yeast, flour, sugar, butter and milk. Add some fresh fruit with this and you've got a rounded out meal for less than $1 per person.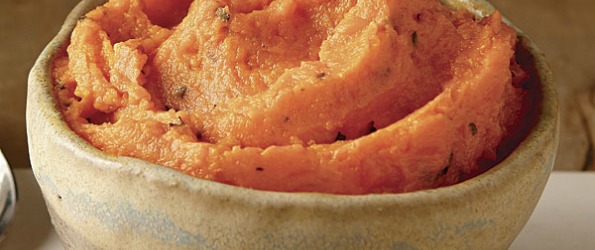 If you are in charge of bringing a side, don't suggest salad - that puppy costs the most with all of its fresh ingredients. The best thing to do is to bring an in-season vegetable, like carrots, which are very cheap to buy in bulk. This gourmet carrot mash with orange and mint won't remind you of the gross boiled carrots you ate as a child. Cream, butter and a few seasonings will make this the Fine Cooking that it is, and it will cost you less than $0.50 per person.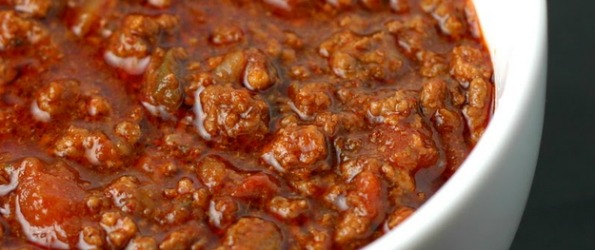 If you are responsible for the main dish and the cost has you fretting, consider this one word: chili. You don't needs hunks of meat to satisfy a crowd - you need something that warms up the belly, paired with a nice bread and you'll have your winner. Chili consists of ground meat, which is the most inexpensive meat available, beans, which are so cheap both dried or canned, canned tomatoes, which are also inexpensive and a wide variety of spices, which you might have already. You can feed a crowd a fulfilling dinner for less than $1 a person if you feed chili. Buzzfeed has 23 chili recipes to excite your dreams because chili does not have to be boring.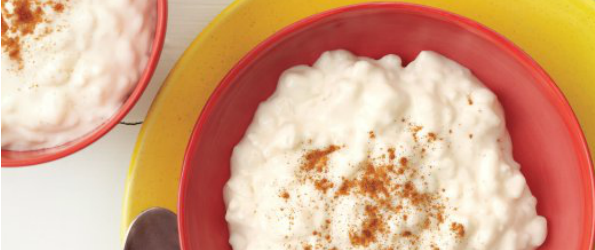 Now for the finale - rice pudding. Rice pudding is extremely easy to make, tastes so delicious and you can make big batches of it to feed a crowd. It is also great for the young to the old, those with teeth and without. Martha Stewart can't be wrong with her easiest rice pudding recipe, which has little more than rice, sugar and milk. You are probably looking at $0.75 for an ample serving.
Bargainmoosers, which of these recipes made you want to run out and buy the ingredients? Let me know in the comments below!
(banner image credit: regan76)