Every year we have an Easter egg hunt in our home and this year I've been wondering how I could change it up to make things a little more interesting. I mean, the kids just love hunting for the treats but I wouldn't mind having more fun with it. So I have gathered my favourite creative Easter egg hunting tips here.
Want to spice you your family's annual tradition? Keep reading! I am excited to set the kids loose on these brand-new ideas. Maybe this will keep them busy for hours on end?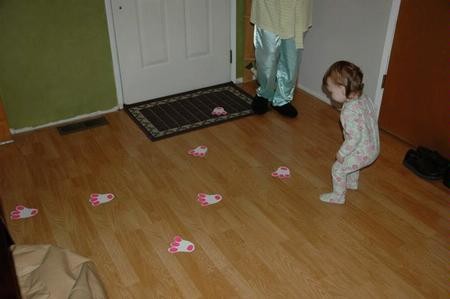 Easter Bunny Tracks

Nothing says "a bunny was here" like bunny tracks! There is nothing cuter than teeny weeny foot prints leading to some goodies for your kids. Your kids will be so excited when they wake up to see Peter Rabbit left some cute little footprints. You can make them realistic with washable ink (maybe coat the dog's feet in it?) or use craft paper and stick them to the floor.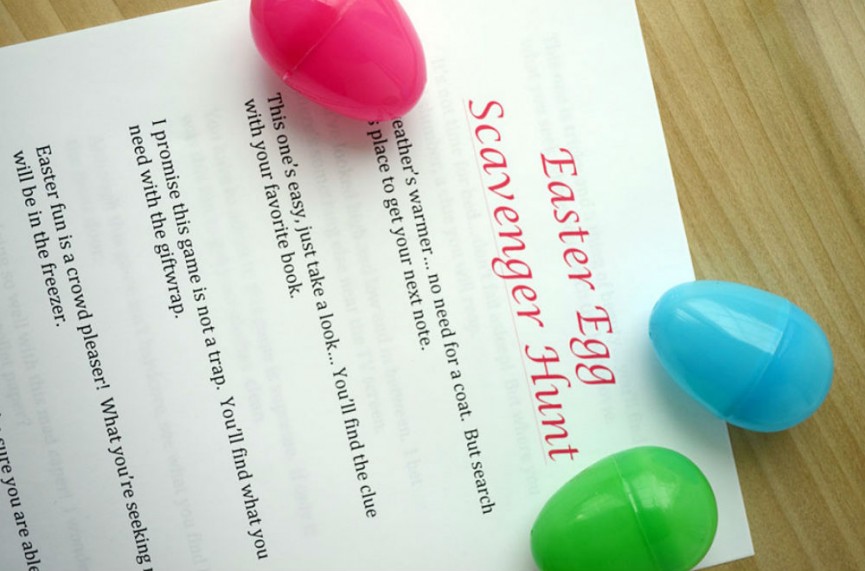 Scavenger Hunt

Who says the kids only have to hunt for eggs? Why not get them involved in a mini Easter scavenger hunt. Hide various items like four blue plastic eggs, six chocolate eggs, two hot wheels cars etc. and watch the kids have fun. You can hide a clue in an egg that leads to the next clue and so on. Maybe even add exercises to each clue and keep the kids active.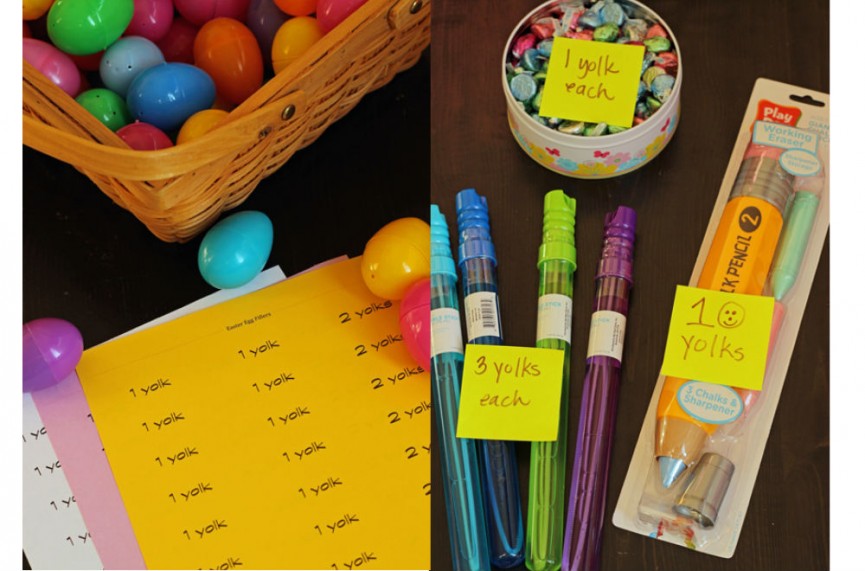 Reward System

Instead of hiding a bunch of candies, why not hide a value in each egg. When the kids are done the hunt, they can add up how many "yolks" they have accumulated to claim a prize. Have a variety of prizes set out with different values. Maybe some skipping ropes or sidewalk chalk as big prizes?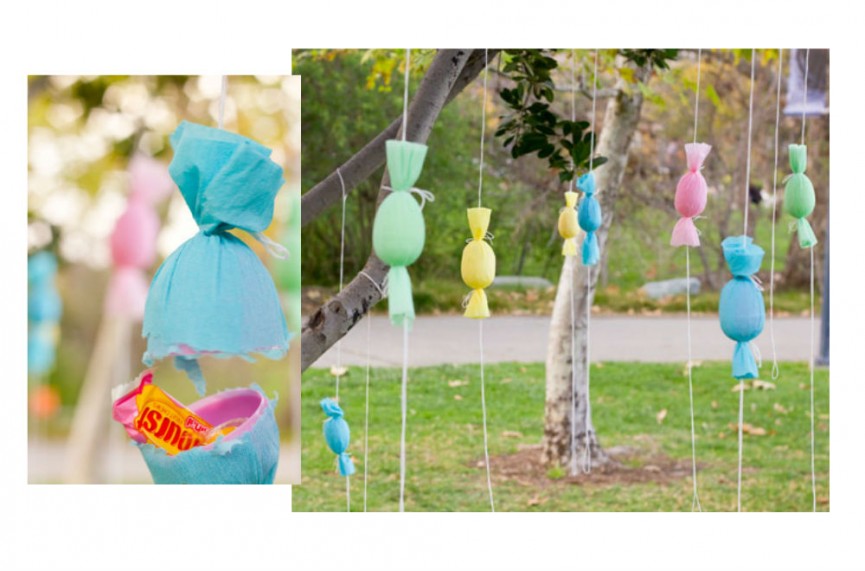 Egg Pinatas
These are great fun! You can call them egg pinatas or egg poppers. Hide a bunch of candies and trinkets in those over sized plastic eggs, and wrap them in tissue. Then you can tie each end of the tissue and set up an egg-popping adventure! Doesn't it look like a hoot? The weather may be a bit chilly for this event outdoors, but if you have a large room you can easily do this hunt indoors.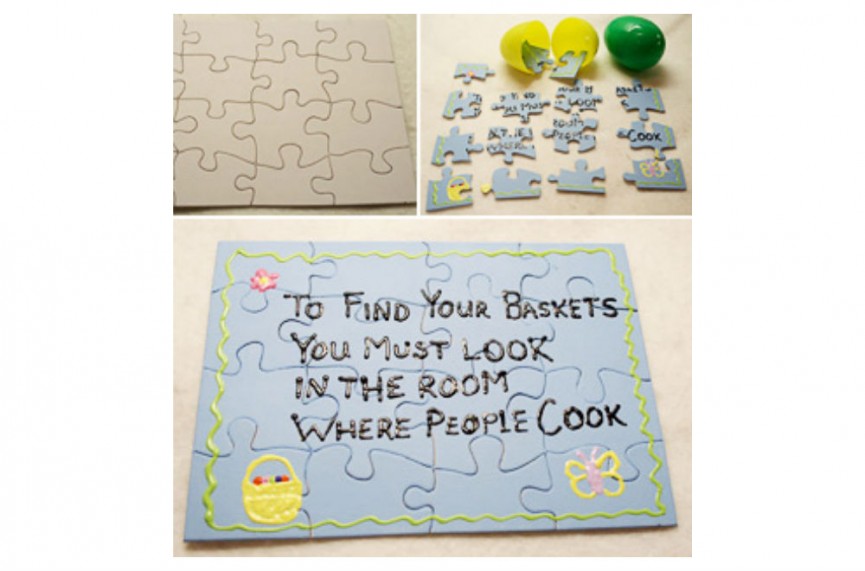 Puzzle Hunt

Create your own cute Easter jigsaw puzzle like pictured above, and have an awesome jigsaw hunt! The kids will act cooperatively to collect the pieces and build the puzzle together. You can use the puzzle year after year. You don't even need to be super creative for this one.
What are your creative Easter egg hunt ideas?