Family meals are supposed to be some of the most quality times you can spend with your kids. A time to be together, enjoying each other's company while learning good table manners and healthy eating habits. This is how it goes down in your house too, right? Oh, no?
Okay let's be honest. For most of us mealtime with kids is often challenging and frustrating. Yet, we persevere. We push through! Because we are parents and we got this. But still, a little trick here or there can't hurt.
Here are five products that will not only make mealtime a little easier on everyone, but might just help make it downright fun!
1. ezpz Happy Mat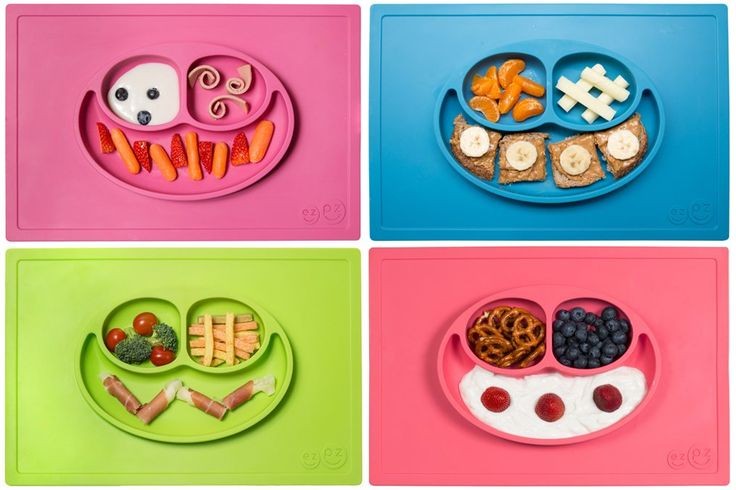 The ezpz Happy Mat is one of those products that didn't exist when my kids were babies and toddlers and I'm not quite sure how we ever survived without it? Simply genius—this silicone mat suctions securely to just about any surface and can't be peeled up or knocked over by tiny hands. Fill the happy face with any combo of deliciousness you can dream up! Also available in a bowl, perfect for cereal, and mini mat for small babies or to toss in your purse for dinners out and travel.

2. Sketch Paper Placemats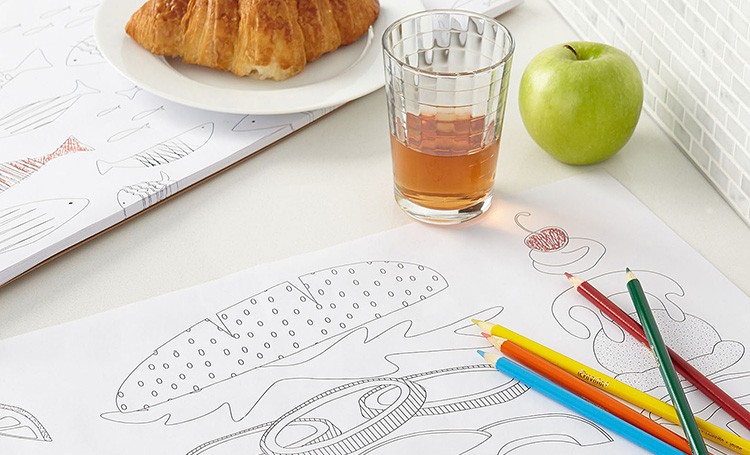 Family restaurants have been onto this trick forever, why not follow suit at home? We posted recentlyabout these clever sketch paper placemats from Simons. They come in a pack of 70 and you just peel one off at mealtime, throw your kid some crayons and let them scribble away while waiting for—or eating—their meals. Keeps them content to sit at the table for just a little longer.

3. Training Chopsticks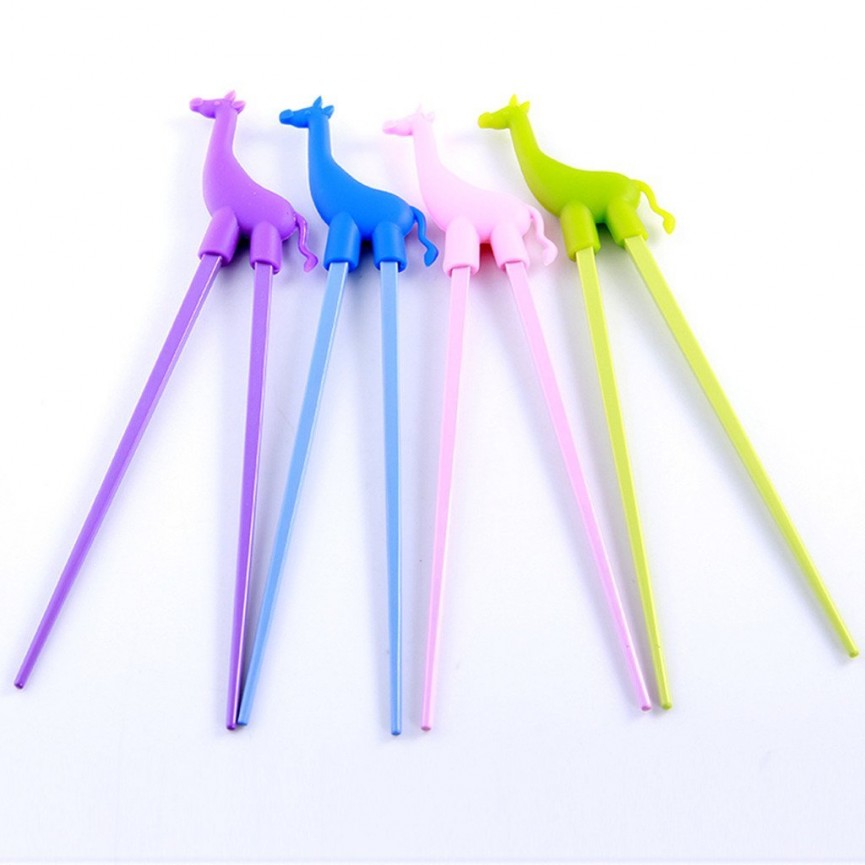 First of all how cute are these? Second of all—who doesn't love eating with chopsticks? If your kids haven't been using these utensils since they started eating, training chopsticks are a great tool for getting them used to holding and handling them. Also great for practicing fine motor skills and improving dexterity. If you prefer to start with non-training sticks (not attached at the top), these cute patterned and coloured setsare perfect for families with more than one kid, everyone gets their own colour.

4. Guzzie + Gus Hanging Highchair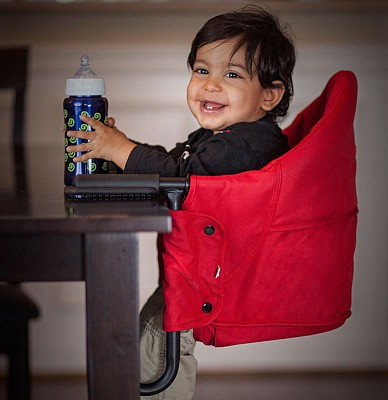 I always found my kids did better—and we all had lot more fun—when they were right at the table with us and not off the to the side in a highchair. We had a chair that converted into one that could slide right up to the table with us when the kids were bigger but for babies we loved our Guzzie + Gus. It'll will cost you a few bucks but for us it was a game-changer for mealtime. We took it everywhere and used it constantly. It even comes with its own travel bag that stows underneath when not in use. Best.
5. Silly Sandwich Cutters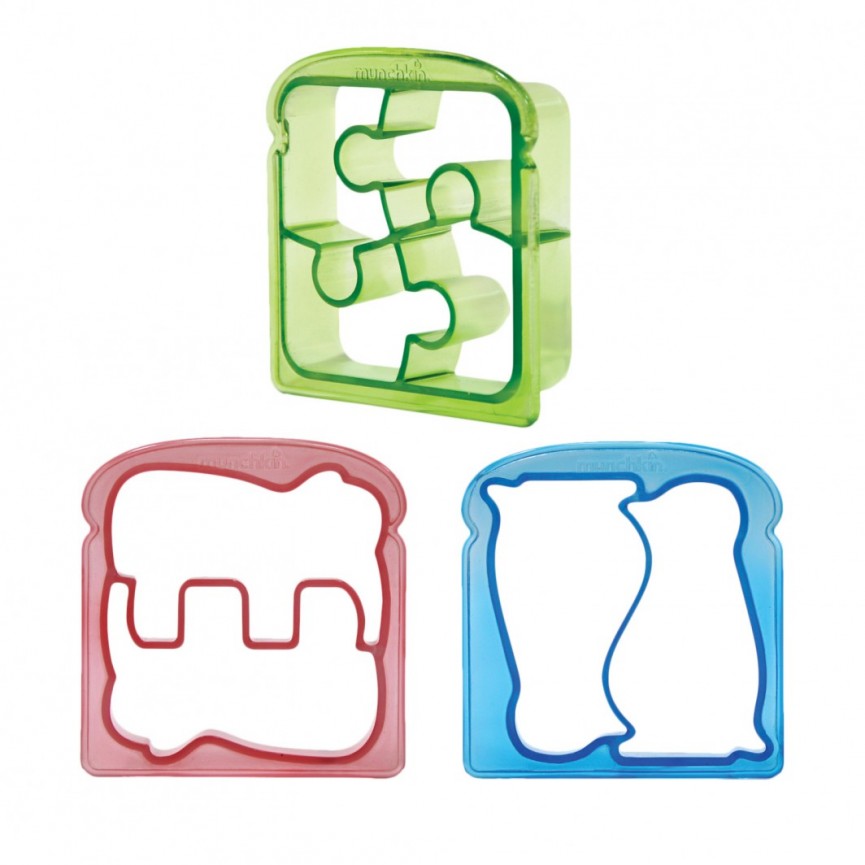 We've all seen works of sandwich-art on Pinterest and wondered, how do they find the time?! Well, if you're anything like me you're not gonna. Enter Silly Sandwich Cutters by Munchin. Give your kids delightful animal shaped PB&Js without becoming a trained food-stylist! Excellent at breakfast and lunch, and a bonus—put these sammies in the lunch box and it's guaranteed to come home empty!

Let us hear it—what are your favourite tools and tricks for making mealtime easy and fun?