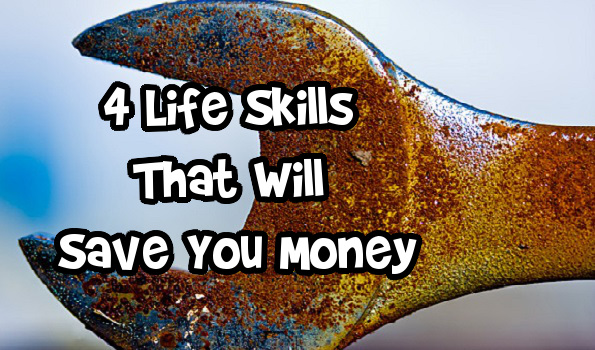 Money savvy people know that you do not always need to pay someone else to do a job that you can do yourself. If you are looking for a place you to trim your budget, try teaching yourself a new skill. I would suggest learning to repair, clean or maintain something that you would normally pay someone else to do. With a little practice and elbow grease, soon you will be able to do some of these basic skills yourself without calling in the professionals. If you are looking for a place to start, here are some simple skills to learn.
Learn Basic Car Maintenance
Changing your oil is any easy skill to teach yourself, and can save you cash when it is nice outside. According to an article in the Ottawa Citizen, a basic oil change will cost you about $50 before taxes. If you choose a more expensive package beyond the basics you are looking at $80 to $100 for the same oil change. These services generally include emptying the oil and refilling, changing the filter, topping off windshield wiper fluid and coolant and checking the tire pressure. If you do not have a covered place to change the oil in winter, it may make sense to take your car to the local oil change shop when it is frigid outside.
In the spring and summer, you can easily save that cash and change your own oil. The general rule of thumb for oil changes is to replace it every 5,000 km or roughly every four months. Some cars say that if you drive in "extreme conditions" such as weather, stop and go traffic or leave your car sit for long periods you may need to change your oil more often. Consult your owner's manual to keep your vehicle in tiptop shape. If you are not sure where to start, check out this post from Family Handy Man.That post walks you through what to do to get start changing your own oil.
You can also learn to jump your car battery and change your tire to avoid pricey tow. Becoming self-reliant by learning these skills can save you big bucks. A short tow can cost you around $150. If you are unfortunate to be across town, you could be looking at a several hundred-dollar tow bill before your car gets fixed.
Learn To Cook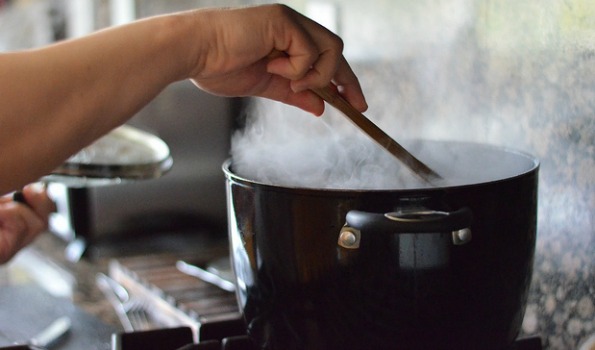 It may seem obvious that eating in is cheaper than dining out. That does not stop most of us from indulging in meals and carry out food regularly. On average according to Statistics Canada, we spent an average of $2,226 in 2013 on takeaway food. Trim your takeaway budget by learning to make some of your favourite meals at home.
There are many websites with recipes all over the web. If you need a list to get started on, this Buzzfeed list of 26 Foods You Should Learn To Cook In Your 20's is an amazing place to start. Learning how to roast vegetables, properly cook fish, sear a steak and make a delicious tomato sauce will help you put that takeaway food money back in your pocket. It is much easier to resist the fast food line if the food you make at home tastes delicious. If you are often crunched for time, check out my past post of 5 Foods You Can Freeze Ahead Of Time That Are Cheaper Than Eating Out.
Learn To Repair Your Clothes
Learning your way around a needle and thread can help extend the life of your favourite duds significantly. I find it so frustrating when my new favourite shirt or pants suddenly develop a hole. Learning how to thread a needle and make a few basic stitches will help you save that shirt with only a few minutes of effort.Check out this post from Instructables that has a nice list for creating a basic sewing kit and also includes very basic stitches. Try a few stitches on an old t-shirt. Then as you notice a small hole or ripped seam in your clothes, you can practice that simple repair.
Another common repair is to reattach a button. Check out these instructions at Wikihow, complete with lots of pictures. My wool pea coat popped a button two years ago. I am still able to wear that coat regularly simply because I was able to reattach the button myself. A new pea coat starts at $150 and can cost up to $250 to replace my grey wool coat.
Learn To Groom Your Pet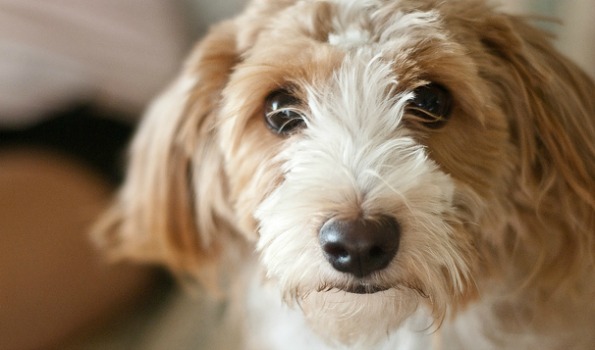 I have a short haired cat, which is low maintenance in the grooming department. I know many other people have dogs or cats that are much higher maintenance for grooming. I surveyed a few websites and found that for simple services such as trimming nails, most people spend around $25. For larger dogs or more complex services such as baths, conditioning, brushing and trimming, you can be looking at $100+. My neighbors have a larger dog and in the summer months that dog needs a bath at least once a week.
Cut the costs by grooming your pet yourself. I have a grooming brush for my cat that is handy. He is an inside cat so he does not get terribly dirty, but his claws do need to be trimmed regularly and we give him an occasional bath. That bath usually takes two of us to complete. Cats tend to be pretty low maintenance. Regular claw trimming and brushing should take care of most of your grooming needs. For dog grooming DIY, check out this article on Pawnation. If you do not see tips specific to your dog's breed make sure to look them up. Some dogs have additional grooming needs.
Bargainmoosers, what life skills do you think are important?
(Image Credit: HVargas, Nicole Abalde, Kevin McShane)