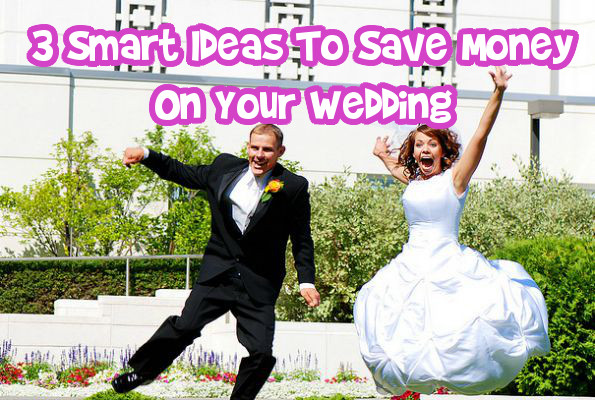 Getting married is such a wonderful time in your life. It is a time to celebrate love, excitement, and new beginnings. The reality is all of the costs associated with a wedding can add up even quicker than most of us realize. According to Huffington Post Canada, the average couple expects to spend $15,000 on their wedding but in actuality is spending $23,048 on the events. The number shoots up to $31,685 by the time you add in the honeymoon and rings. Savvy shoppers can save quite a bit on their festivities if you are willing to plan a little. Look into a few alternatives for your wedding, and you can still have your dream without compromising what is most important to you. Here are some of my favourite ideas to get your started.
Use Templates For Your Invitations And Printed Materials.
I was fortunate enough to have an aunt who loved to scrapbook and make cards when I got married. As a wedding gift, she hand made our invitations for us. I feel very lucky to have such a lovely gift, as Brides.com is estimating that the cheapest printed option for wedding invitations ranges from $500-$1000. They are assuming in that article that you will be ordering 100 invitations, but ordering small batches of invitations can often be equally expensive.
If you are a little bit handy, you can make your own invitations. The great news is this process is even easier than ever. There are many options these days and you do not need to be incredibly crafty. I like these printable invitation templates over at Download and Print. The templates are beautiful, and the prices are very reasonable. For a small fee, they will even customize many of the invitations for your wedding colours. There is also a free template you can download and use, or just try out the process before you customize your own invitation. Another tip is to pick slimmer paper, as the more items and layers you add the more you pay in postage to mail the invitations.
You can also purchase matching templates for other items you may be considering such as place cards, programs and thank you cards. I have seen free templates online, but it is often more difficult to coordinate the other printed items you are considering for your wedding. Clare wrote the article Save Money On Your Wedding Invitations that includes a few other ideas for invitations.
Mooser Lenny recently had the chance to use Download and Print, and here's what she had to say:
Not only do they have the most amazing products and variety, their customer service surpasses my expectations. They have been amazing and incredibly helpful with any questions I've had creating all my fun wedding paper (even the owner, herself with whom I've had the chance to speak)!

I've sourced making my wedding invitations from many places, and invitations alone are very expensive. I decided to buy a template bundle from Download & Print and do them myself. I managed to do ALL of my paper needs (invites, menu, thanks you cards, programs, etc.) for under $300 for absolutely everything paper related. That's nearly half the price of JUST invitations elsewhere. Huge. Money. Saver.

It is a very easy to use template, you can customize fonts and colour and make it your own style. The quality is fantastic, and I can't say enough great things about Download and Print!
Thanks Lenny!
Ditch The Diamonds And Consider Alternative Bands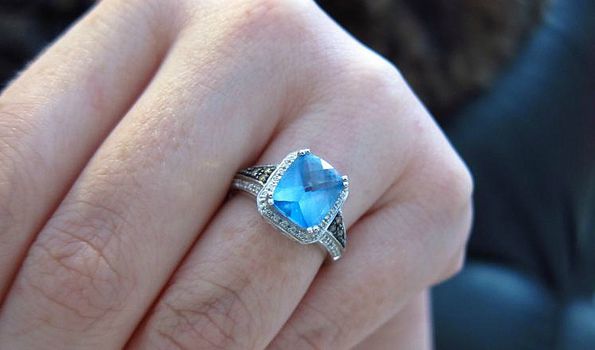 People say that diamonds are forever, but there is no law saying you have to buy a traditional ring. White sapphires, garnets, rubies and emeralds all make beautiful choices if you are interested in choosing an alternative stone. A friend of mine has a gorgeous sapphire ring that is absolutely drool worthy, yet cost a fraction of the cost of the diamond ring my husband and I choose. The Art Of Manliness has a great article that goes further into the history of how the De Beers Company changed the culture with some strategic marketing and made diamonds the go-to choice for wedding rings. They also include great alternative wedding ring suggestions.
Let's not assume only the ladies are racking up all the costs for wedding bands. According to an article in Forbes magazine, the average amount spent on a men's wedding band in 2011 was $572. Your band should fit your own personal style, but that does not mean you absolutely need a traditional gold band. I would consider other materials such as cobalt, titanium or even ceramic. Not only do these materials make a very handsome ring, they can be significantly lower in price. These materials can also be more durable than gold, which is especially good for a guy who works with his hands a lot.
No matter what type of band or ring you choose, consider alternative places to shop for your jewelry. When my husband and I went looking for bands, we purchased from a jewelry shop in an outlet mall. Many of the items were being discontinued, which meant we received a nice discount. Consider online retailers such as Blue Nile where you can use a coupon code. I would also consider options on Etsy for unique handmade options. Make sure to narrow down the options by price.
Consider A Ceremony During Off-Peak Season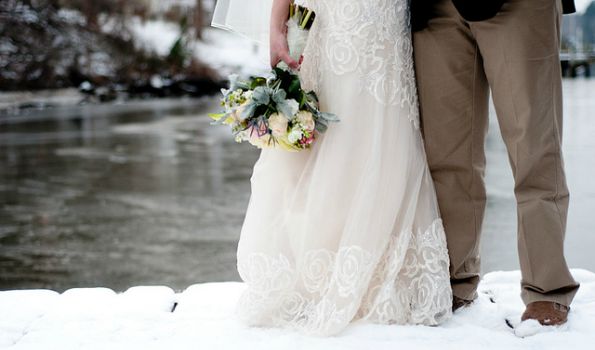 Very soon, the summer season will finish up and we will be headed into the off-season period for weddings. According to an article in the Denver Post, you can save as much as 50% off the various services such as venue, DJ and catering by considering a wedding that is in a time other than summer and September. For the biggest savings, consider a winter wonderland wedding. According to a 2013 survey released by The Knot, only 7% of couples said "I do" during the winter months. Consider booking venues and services during winter for big savings. Do be careful around the winter holiday season, as some venues will uptick their prices due to the large amounts of holiday parties.
Bargainmoosers, what tips do you have to save money when planning a wedding?
(Image Credits: Angela,[email protected], laura dye)