Not sure what to get your Canadian Valentine this year? There are only a couple weeks left until Valentine's Day, so we figured we'd help you out a little. We dug around Etsy Canada to find some of the funniest and most adorable Canada-themed Valentine's Day cards, and here they are!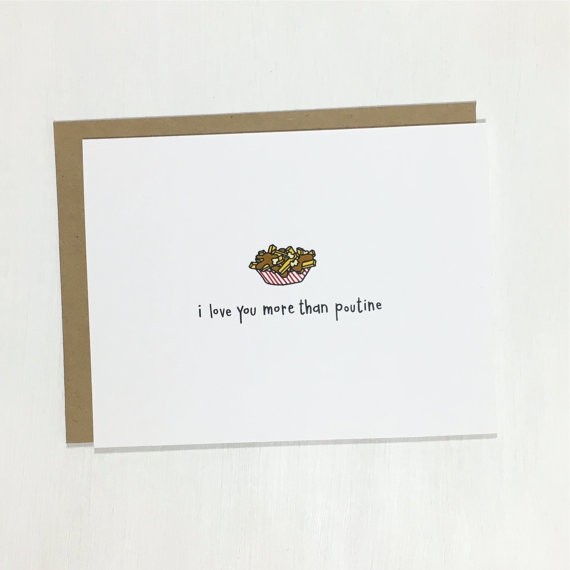 It's fair to say Canadians know just how much love is packed into this little card. If only there was a Tim Hortons one, too!
Cost: $5.11 (+ $1.92 shipping)
Sold by: carolyndraws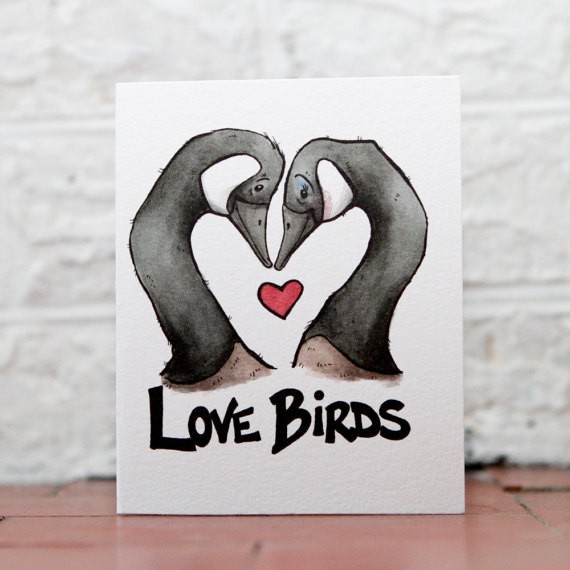 This one would definitely work for a wedding, anniversary or engagement, but it also makes for a super-cute (and super Canadian) Valentine.
Cost: $5 (+ $1.25 shipping)
Sold by: SarahNevilleStudios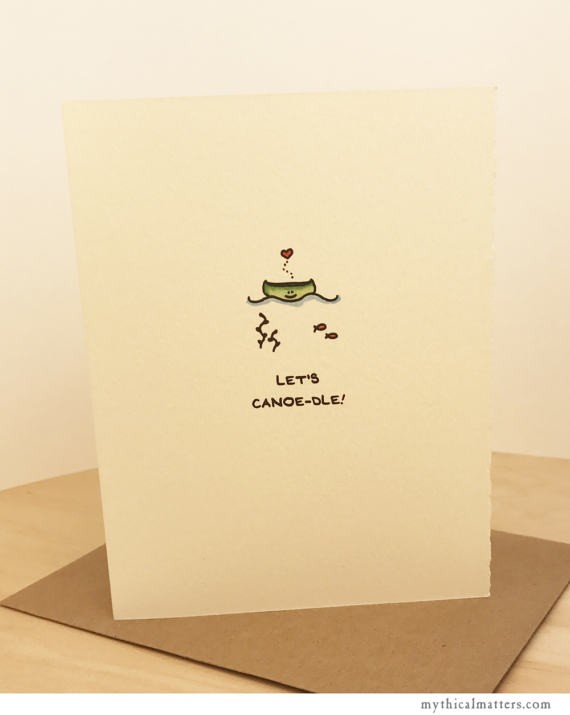 Some of the best cards are full of puns, am I right? This is perfect for your canoeing/cuddle buddy, and some of the proceeds will go towards the Toronto Wildlife Centre!
Cost: $5.95 (+ $3 shipping)
Sold by: mythicalmatters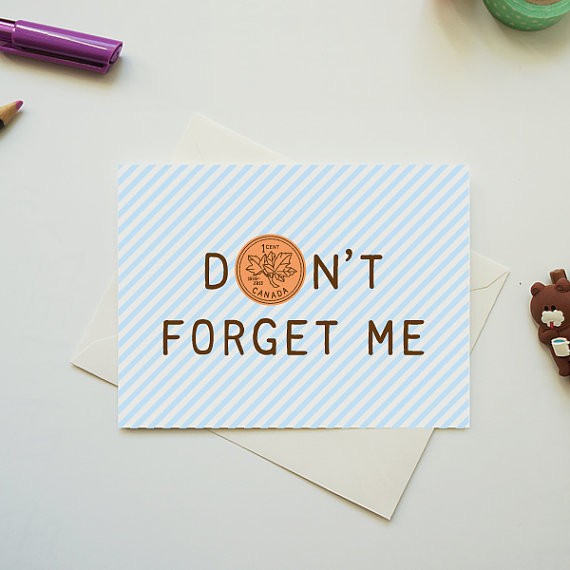 Need a card for your long-distance Valentine? Luckily, this one doesn't cost too many pennies, and you can even get a custom order and put the year you started dating on the coin!
Cost: $5 (+ $3.50 shipping)
Sold by: DesignByErykah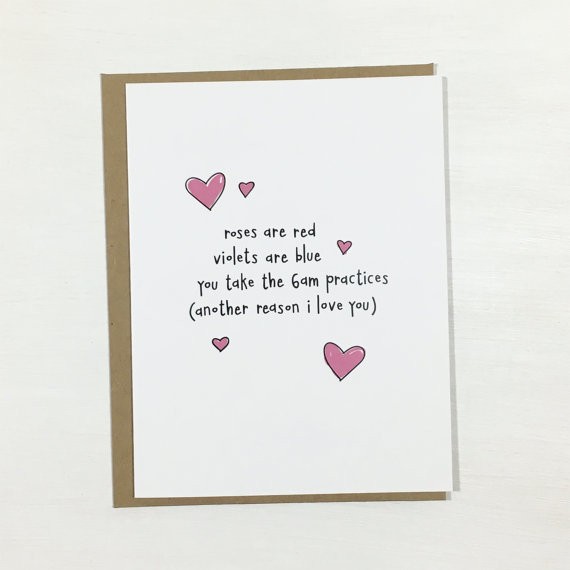 You know somebody really loves you when they're willing to drive the kids to a 6 AM practice so you can sleep in. The least you can do in return is get them a card, right?
Cost: $5.12 (+ $1.92 shipping)
Sold by: carolyndraws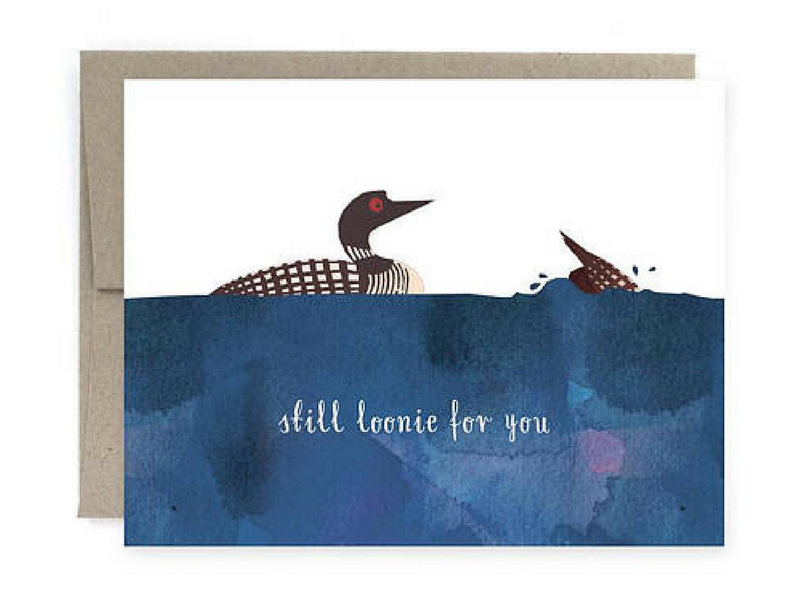 This is perfect for your spouse, especially if you've been together for a while. After all, you're both a little looney anyway!
Cost: $5.50 (+ $3 shipping)
Sold by: ArtofMelodious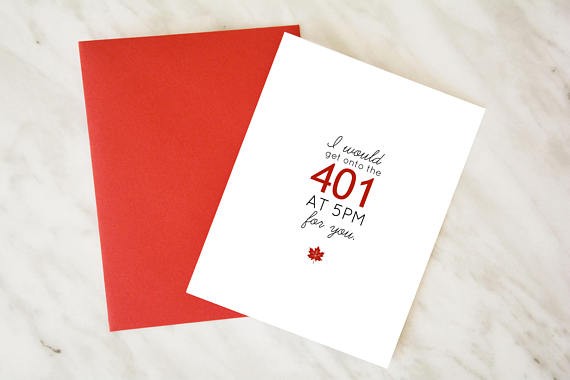 This one is specifically for the Torontonians out there. But no matter where you live, if someone's willing to brave rush hour traffic for you, then you know it's love!
Cost: $4.98 (+ $2.50 shipping)
Sold by: OwlandOakToronto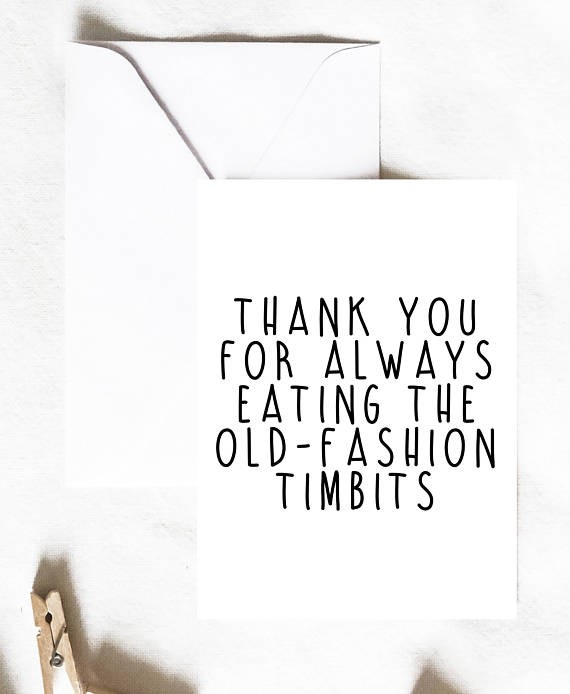 I guarantee I'm the odd one out here, but the old fashion ones are the best! Still, this is the perfect card for somebody who complements you in just the right way.
Cost: $2.40 (was $4.80, + $4 shipping)
Sold by: SnaptureThis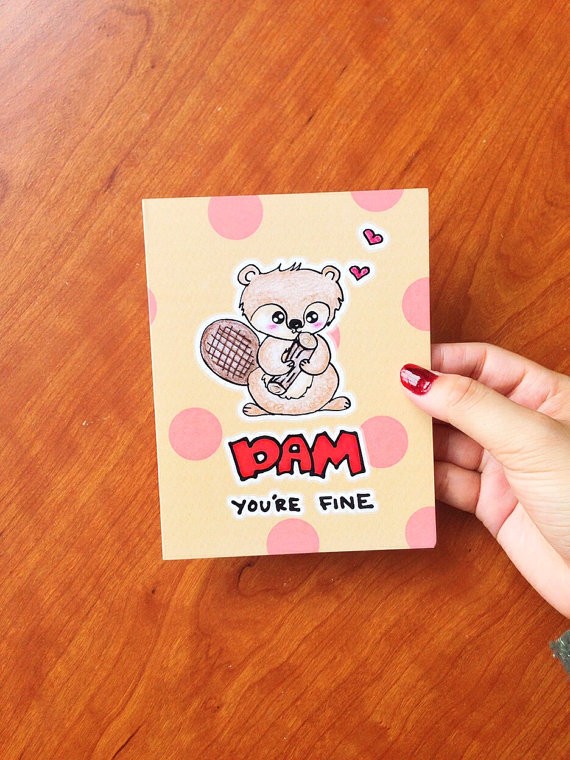 Well, this one is just adorable, and it gets right to the point. It would probably make a really great anniversary card, birthday card or "just because" note, too!
Cost $5.75 (+ $1.02 shipping)
Sold by: LoveNCreativity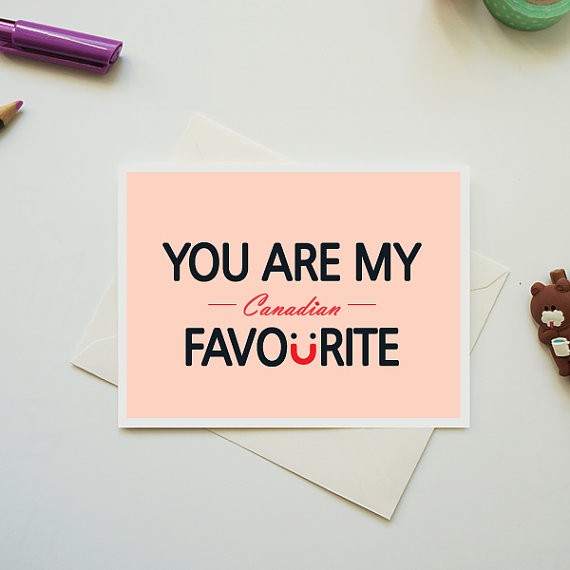 I'm a huge dork when it comes to grammar and spelling, so this is probably one of my favourites on the list – and it's pretty cute, too!
Cost: $5 (+ $3.50 shipping)
Sold by: DesignByErykah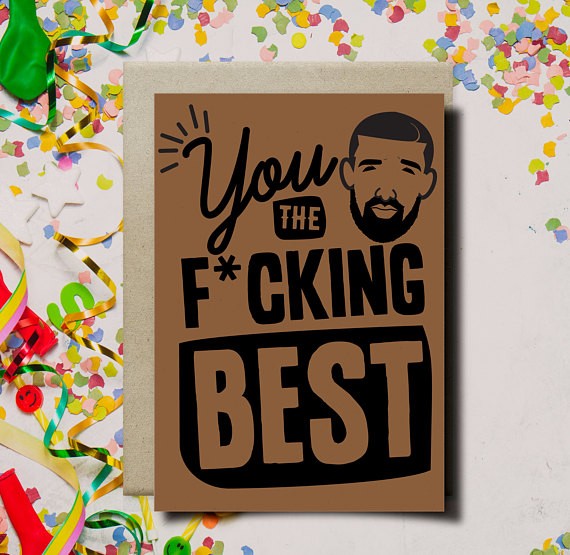 This one might not be child-friendly, but it'll definitely be a hit with the Drake fan in your life. Shipping to Canada is a little crazy, but it might just be worth it.
Cost: $5.75 (+ $12.78 shipping)
Sold by: HundredwattSupplyCo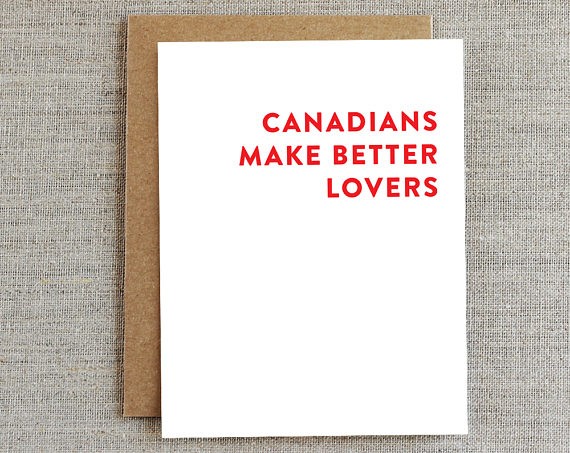 You decide if this one's true or not. In all honesty, I'd probably end of giving this card to my American friends as a joke.
Cost: $5.75 (+ 2.49 shipping)
Sold by: rhubarbpaperco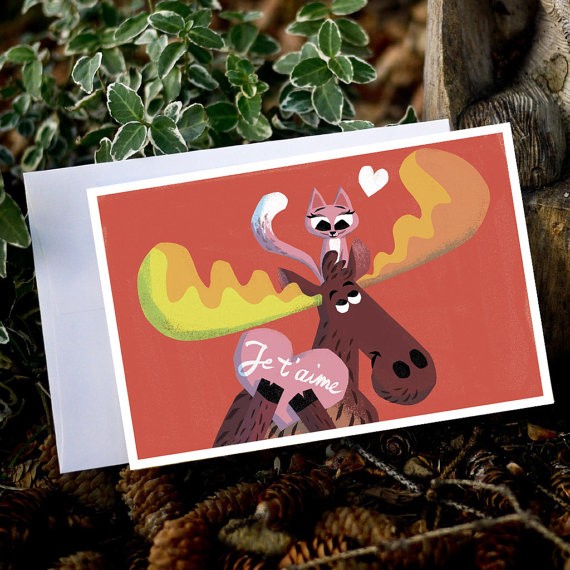 You knew we couldn't go this entire list without a Moose card! This one gets bonus points because it's written in French and just extra cute.
Cost: $5.75 (+ $2.30 shipping)
Sold by: PicklePunch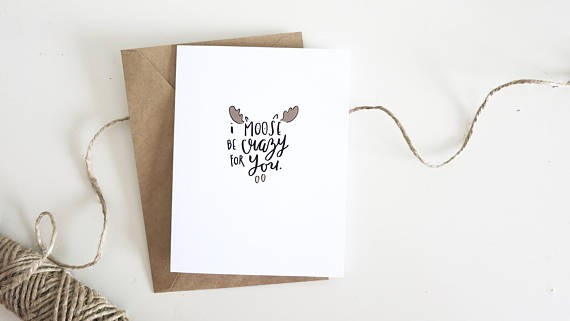 Okay, I found one more moose card, but this one is almost sold out! I'd order one soon, especially if you want to grab one for Valentine's Day!
Cost: $5.50 (+ $1.50 shipping)
Sold by: SoulfullySpired
The best part? Most of these will ship within a couple days to a week, so you'll definitely have a card in time for February 14 (or whenever you celebrate)!
A few of these cards ship from the United States, South Korea or somewhere else outside of Canada. But don't worry! Shipping costs are still pretty reasonable and usually under $4 per card.
Which one's your favourite?