Zip.ca DVD Rentals: 2 Weeks Free & Up To $14 Free Cashback!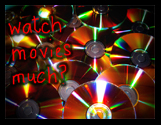 If you'd like to try out a new online DVD rental service, consider using Zip.ca. They offer online rentals from as low as $5.95 per month. All movie rentals come with free shipping too, you never have to worry about that.
They have a variety of packages to choose from. Even if you go for the most basic film rental package and get only 2 DVDs a month, any extra DVDs you want only cost an extra $2.49 each – which is still less than you'd pay for movie rental at your local BlockBuster store.
Here's a bit of info on the DVD club:
During your free trial (available for first time members only), you'll enjoy full access to our library of over 72,000 DVD titles including classics, documentaries, TV series and new releases. Looking for hi def movies? We've got Blu-ray and HD DVD. With free shipping, no late fees, no due dates and home delivery, Zip is the hassle free way to rent movies.
You can cancel the service at any point – free of charge.
Here's what really sweetens this deal – you can also get cashback from Canadian rebate site, DealGuild.com. You get $7 cashback if you do the 2 week free trial, but if you stay with them for a further 2 weeks, you get $14 cashback in total. If you were planning on renting movies anyway, you might as well do this and claim the free cashback.
Think of it like this – take the 2 week free trial, then pay for the first month, on the smallest package – this is costing you $5.95 for 6 weeks of online movie rental. PLUS you'd be getting $14 cashback, so you'd technically be up about $8 on the deal!! Sweet!
Thanks for the image >Fussel<.