The Superstore Printable Coupons (Western) – Lots Of Discounts!!
I've spotted a few handy grocery coupons which you can use in-store @ your local branch of The Real Canadian Superstore, mainly in the western Canadian locations.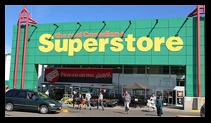 Discount

: $10 off $39.99 on fragrances
Both expire on the 19th of December 2008. The first one would be very handy if you're stocking up on your food shopping for Christmas. The second would be great if you're trying to nab some last minute Christmas gifts.
These online coupons from Superstore.ca can be very handy. If you liked them, why not subscribe to our RSS feeds or email updates!?