Texture by Next Issue 5-month Premium Subscription Only $50 @ Costco.ca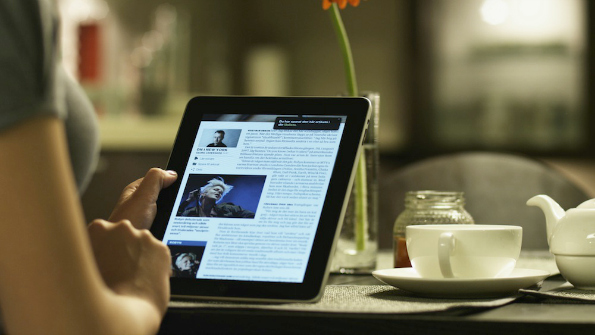 If you are looking to try out a cool magazine subscription service, then this may be the best offer I have seen. The Texture by Next Issue 5-month Premium Subscription is on sale from $57.99 down to $49.99 at Costco Canada right now. If you were to pay retail for this subscription, it actually would cost you $14.99 per month = $74.95. With this Texture by Next Issue subscription on sale, you get the Premium for the price of the basic subscription.
The subscription will be emailed to you so there are no shipping costs associated with this deal either. As I have pointed out above, you are essentially getting $75 worth of content for only $50. With the Unlimited Premium plan, you get unlimited access to all monthly and all weekly publications. This includes all back issues so you can reread your favourite articles.
A Next Issue Subscription allows you to access magazines on up to five devices through the one account. Read your favourite magazines on your computer, tablet, smartphone, and more. There appears to be some compatibility issues on Windows computers running a pre-Windows 8 operating system but I cannot confirm this.
There is no commitment beyond the five months - you can cancel at any time. However, this subscription gives you access to so many popular magazines that you and the family may just want to keep it. Read PEOPLE, Chatelaine, Esquire, Consumer Reports, FLARE, Fortune, Glamour, GQ, Maclean's, National Geographic, Popular Mechanics, HELLO! Canada, Sports Illustrated, The New Yorker, Time, Today's Parent, US Weekly, Vanity Fair, Vogue, and Wired... that is just to name a few of the magazines you get to enjoy.
Now, I read through the comments and there have been problems in the past. Some people have had issues with the link sent via email not working, but they have managed to get help from either Rogers or Costco to sort that out. One person had difficulty with the PC app working on a pre-Windows 8 operating system. However, most all agree that the subscription is well worth it at full Costco price. On sale as it is now, this becomes an even better deal.
Start the new year off right with a magazine subscription to some of your favourite entertainment magazines.
(Expiry: 10th January 2016)