Just $5 For 3 Doritos Locos Tacos Supreme @ Taco Bell Canada (Printable Coupon)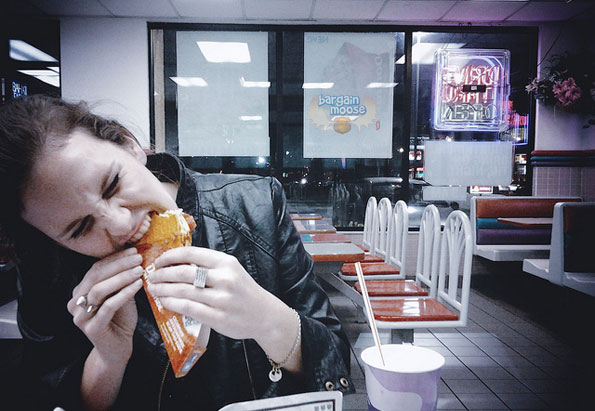 Feeling a little hungry but don't want to spend a ton? I feel ya. Here's an awesome Taco Bell printable coupon that I found on their official site, which you can use to get 3 Doritos Locos Tacos Supreme for just $5.
To me, fast food is just that: fast food. I don't typically have very high expectations for it as I'm true believer of "you get what you pay for" but some people take fast food quite seriously such as this review from BrandEating.com:
I have to say, while I had my doubts, Doritos Nacho cheese flavor goes quite well with the simple flavors of a Taco Bell Taco. The Doritos Locos struck just the right balance between Taco Bell's seasoned beef and the Doritos Nacho cheese taco shell and combined with the rest of the ingredients makes for a enjoyable blend of flavors and texture.
Wow, right? Somehow, that review manages to make even me, one who would typically stay away from fast food such as Taco Bell, to jump in my car and drive over to the nearest one, which mind you is 10km away in my case.
For those of you who have never tried this taco, it's essentially a taco shell shaped out of a massive Doritos chip filled with premium seasoned beef, lettuce, juicy tomatoes, real cheddar cheese and a dollop of cream cheese. Mmmm, my mouth is salivating already!
Three for just $5 is a pretty awesome deal, especially since it would probably fill up most people, though you could, of course, still get a combo or any other side alongside it.
On the Taco Bell printable coupon, it kind of looks like the three featured tacos may be different, so it's unclear whether you can either choose which ones you want or if they're all the same. The toppings on the picture look to be the same, while the wrapper is purple, red and blue respectively for each one. But whether they're all different or all the same shouldn't matter too much considering that you will be getting 3 for $5! :P
(Expiry: 13th September 2015)