President's Choice Canada: 1000 Bonus Points With Canned Vegetables or Beans Purchase (EXPIRED)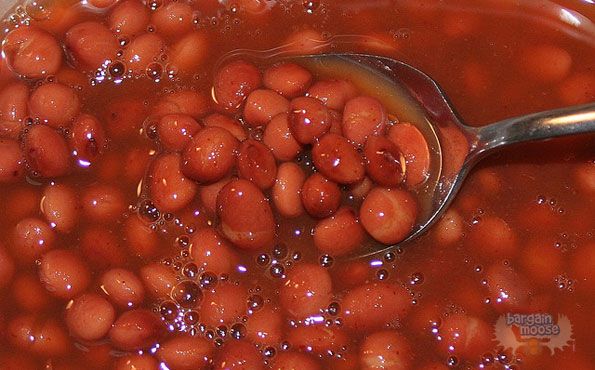 Moosers, you're definitely going to go bananas for this offer. Now until March 4th, you can claim a President's Choice offer to get 1000 bonus points with purchase of PC Blue Menu canned beans or vegetables.
To get your bonus points with purchase, you must first claim the offer by clicking on the link above, then proceeding to "sign in to load this offer". If you head straight to your local store in the hopes of getting this offer without claiming it beforehand, then the points won't be applied, sadly. I had a look at the PC Plus app on my app and the bonus 1000 points offer can't be had there either.
According to the fine print, this President's Choice offer also doesn't apply per unit if you buy a pack of cans, in which case you will only get the bonus points once. So make sure to get individual cans. It's not clear whether you could, for instance, buy 10 individual cans of kidney beans and get 10,000 bonus points, but that's something you could check and try in-stores.
Keep in mind that this is a one-time use offer and once you have checked out with one or a couple of cans, then you won't be able to get this offer again.
Another ambiguous point regarding this offer is that it's set to expire on March 4th but President's Choice doesn't specify whether you will still be able to redeem the bonus offer if you claim it before this date. So just to be on the safe side, I suggest you do your shopping before the end of the day on Wednesday because you certainly wouldn't want to miss out on these points.
For those of you who aren't subscribed to the PC Plus program, it's definitely worth signing up. On top of being free, the weekly offers are super easy to attain and most of the time, are items that you would undoubtedly buy anyways. My only advice is that you don't go out of your way to acquire points on products that you would likely never eat.
Orange you glad you found out about this offer? Okay... I'm done copying the PC Plus app's jokes. :P
(Expiry: 4th March 2015)