Ocean Spray Coupons: $1 Discount!
I've got a humungous massive whopping huge splendiferous coupon for you guys! Print out this free Ocean Spray coupon and you can get yourself a dollar discount the next time you buy some of their juice. Just as an example, the Ocean Spray cocktails are priced at $2.97 in this weeks Real Canadian Superstore flyer. With this free coupon, you'd knock that price down to $1.97 each. :)
OK, so a dollar off isn't much to start with, but when you consider that it knocks a third of the actual price of the item, then it's a pretty decent discount amount.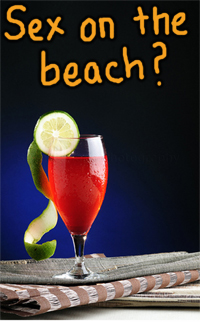 Now I know Cranberry juice always seems to have this connection with ladies and urinary problems… but you don't have to have pee pee issues to drink it! I like the taste of cranberry juice. In fact, it's a hell of a great mixer with some crushed ice and vodka! It's actually a staple item in my sister's house, as it is an integral part of the world famous "Sex on the beach" cocktail which is mega tasty! Here's how we make it:
2 shots vodka

1 shot peach schnapps

3 shots cranberry juice

3 shots orange juice
Of course after you've had a few of those, the measures tend to get a bit more biased towards the alcohol ingredients and contain less of the juices!!
Thanks seansabado.com!