Make Your Own Wine With The Argentia Ridge Peach Chardonnay Wine Kit @ Costco Canada - Just $1.63 Per Bottle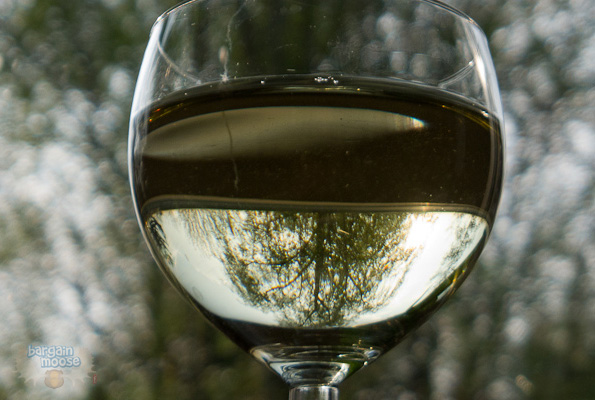 Want to try your hand at making your own wine? Costco has a fantastic deal on the Argentia Ridge Argentia Breeze peach Chardonnay wine kit. It's currently on sale for just $48.99 (reg. $59.99) and makes 30 bottles of wine!
An $11 discount on the original price may not seem like much but even at its original price, this kit is a great deal. Depending on the wine you get, a bottle of wine typically retails for $10 or more and if we look at the discounted price in relation to the amount of bottles it makes (30), then each bottle ends up costing just $1.63 -- wow!
Needless to say the bottles aren't included but once you purchase these from elsewhere, then you will be able to reuse them the next time that you make wine. Either that or you could also upcycle the bottles after you have finished the wine.
However, you won't have to worry about having to buy any corks or shrink caps as the kit comes with these. All in all, the kit includes:
grape juice concentrate
fruit flavour pack
additive pack (1 set)
30 corks
30 shrink caps
30 wine labels
You won't find reviews once you click on the link above but I did find a couple of reviews on an older page of Costco's that you can view here. Here's what one reviewer had to say about this wine kit:
I purchased this kit because I liked the peach chardonnay from another line and this one was a better deal as it includes the labels and corks. Once bottled we opened the last bottle of the other line and one of these ones and did a taste test. This one was preferred by 4 of the 5! I purchased the first kit the middle of May and my second the middle of June! I see many more in the future
... and here's another review:
The wines from Argentia Ridge are very nice. This peach chardonnay was liked by all who tried it. But where this product really shines is the company behind it. Argentia Ridge offers amazing customer service. If you contact them with any questions or have an issue with your kit, they get back to you and address your questions and/or concerns.
That last review is particularly reassuring, especially if you have never made wine before. In any case, Argentia Ridge also offers wine making instructions on their site.
(Image Credit: dailym)
(Expiry: 1st February 2015)