Flirty Aprons Coupon: 50% Off Women's Classic Damask Aprons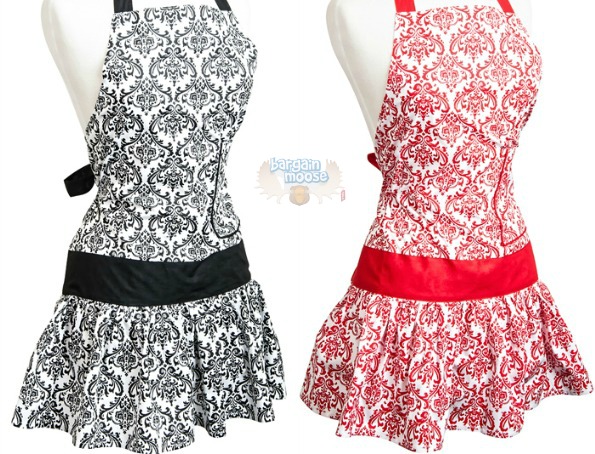 Flirty Aprons is a US company so we rarely post about them. But they have a really good deal for 50% off women's classic Damask Aprons in black or red. Originally $29.95 you will get your apron for only $14.98.
Click here to get 50% off a Flirty Apron
Coupon Code: NEWAPRON50
Discount: 50% Off Damask Aprons
Expiry: 9th February 2013
These are a one-layer apron made of 100% cotton. One size fits all.
I own a wonderful one-layer cotton apron and absolutely love it. It keeps my clothes much cleaner when I am baking or cooking! I also like to wear it for washing dishes as it acts as a nice barrier between my clothing and water splashes.
All prices are in US dollars and will ship from the USA. Basic shipping is very reasonable: only $4.93 USD. So once you add on shipping you are still getting a wonderful apron for only $20. Canadian shipping unfortunately adds on about $15... so the deal is that the 50% coupon code is covering your shipping fee. Duty/customs shouldn't be an issue as long as the value of your items is under $22 Canadian.